20 Beautiful Places Where You Can Buy a Home for Under $300,000

7 min Read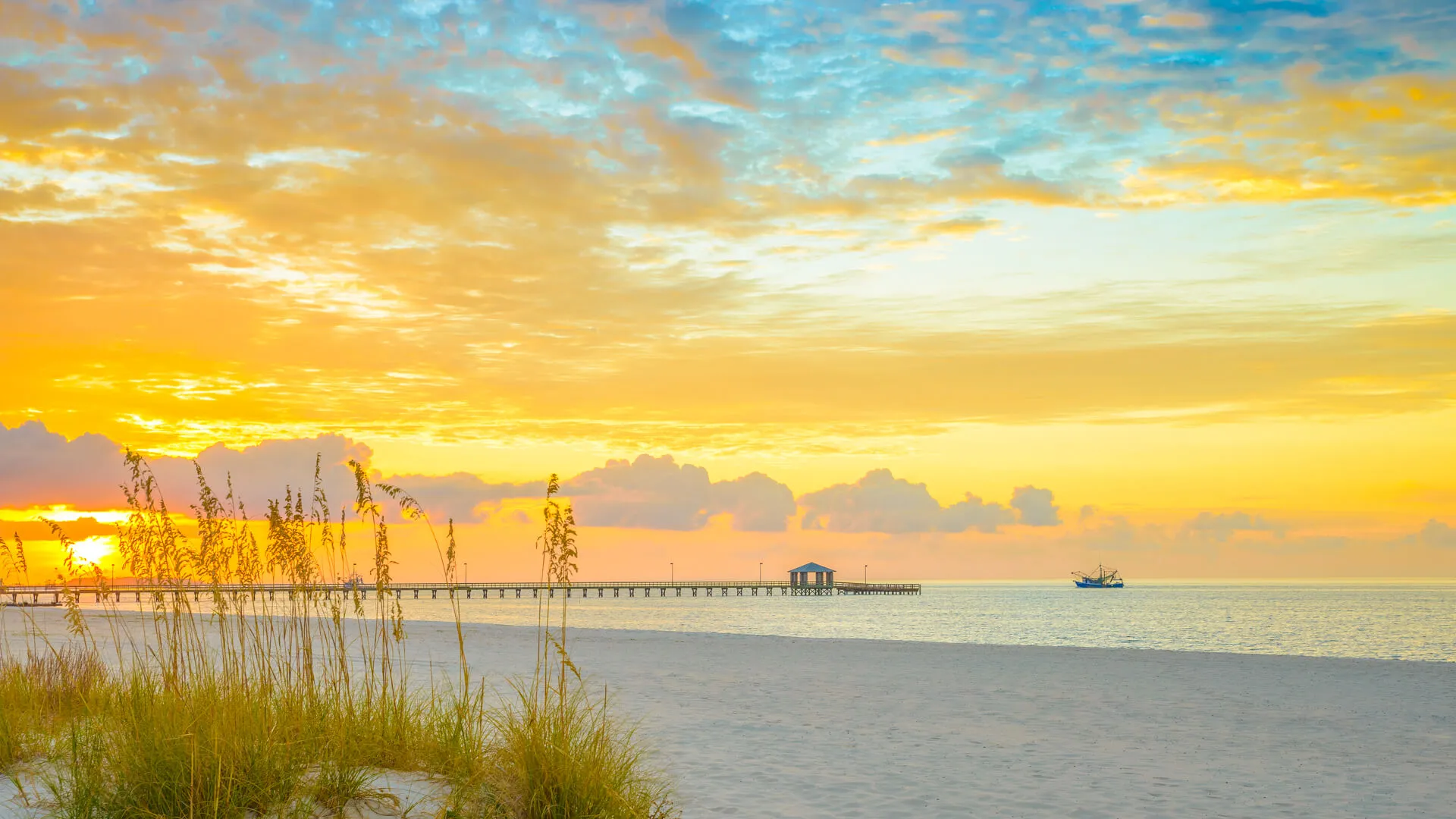 The most beautiful places to live in the U.S. are not always affordable. Although many people would like a beachfront estate in California or perhaps a Swiss chalet in the Colorado mountains, those types of palaces are not within the average American's reach. But, there are some hidden gems throughout the country that are surprisingly affordable.
GOBankingRates rounded up 20 attractive places to buy a home for $300,000 or less using the latest available data from Zillow. The research shows there are still plenty of gorgeous places to buy a home if you only have $300,000. But keep in mind the size of the house you can buy for $300,000 will vary depending on your location.
1. Lake Carroll, Ill.
Median list price: $299,450
Lake Carroll is a man-made, crystal-clear reservoir that's about two hours west of Chicago and just east of the Mississippi River. An average home at the lake will stretch your $300,000 budget to the max, coming in just about $550 below.
Find Your State: What Homes Will Be Worth One Year From Now
2. Minneapolis
Median List Price: $300,000
If you can bear the cold winters, Minneapolis has it all. The city has both serene beauty and plenty of sporting options to cater to the more adventurous, all within the confines of a culturally and artistically vibrant city. Just keep in mind home values are expected to increase more than 5 percent in one year, according to Zillow.
3. Las Vegas
Median list price: $299,997
When most people hear the name "Las Vegas," they think "Sin City." In reality, Las Vegas is a town surrounded by beautiful red rock canyons, mountain trails and the boating paradise of Lake Mead. Not to mention, you can find world-class golf, entertainment and culinary experiences. Las Vegas was also named one of GOBankingRates' "Top 12 Housing Markets to Watch" for 2019.
4. Apple Valley, Minn.
Median list price: $294,425
Apple Valley could be an affordable and beautiful place to live if you have kids and $300,000 to spend on a house. The Minneapolis suburb gets good grades for its public schools systems, family-friendliness, outdoor activities, jobs and housing, according to data from Niche.
5. Big Bear City, Calif.
Median list price: $279,000
Big Bear City is a natural fit for those who enjoy the great outdoors. Its magnificent mountain setting, complete with a beautiful lake, is a year-round destination, yet it's only two hours away from downtown Los Angeles. If you're thinking about buying a home here, keep in mind home values could increase by nearly 6 percent in one year, according to Zillow.
6. Cape Canaveral, Fla.
Median list price: $276,500
Cape Canaveral is blessed with outside amenities, good weather and scenic beachside views. The city is just a short jump from major attractions such as the Kennedy Space Center and Orlando's complex of entertainment options, including Disney World.
7. Apalachicola, Fla.
Median list price: $269,500
Home values have been increasing in this waterfront community. In the past year, values rose 24 percent and they're expected to climb another 17 percent within the next year, according to Zillow. Apalachicola is the pearl of Florida's "forgotten coast," located on the state's panhandle. The community has a beautiful serenity and still carries an old-time, non-touristy feel.
8. Gulfport, Miss.
Median list price: $164,900
A low cost of living — including housing prices — along with all the charms of Gulf Coast living make Gulfport an interesting option for stretching your dollars. And for those who prefer to try to multiply their dollars, casino gaming is abundant nearby as well.
9. Coos Bay, Ore.
Median list price: $220,000
The Oregon coast is a nature lover's paradise. In addition to the beautiful bay and beaches, Coos Bay residents have access to golf courses, hiking trails and state parks. Although home values rose almost 11 percent in the past year, they're expected to increase only 4 percent within the next year, according to Zillow.
10. Port Angeles, Wash.
Median list price: $285,000
Port Angeles is a small waterfront community just over two hours from Seattle. The city is surrounded by rugged natural beauty, from the mountains to the sea. Just be prepared for a fair share of rainfall and gloomy days year round.
11. Fort Walton Beach, Fla.
Median list price: $269,600
If you're a fan of beautiful, white sand beaches, Fort Walton Beach might have your name on it. In addition to boasting the Boardwalk on Okaloosa Island, Fort Walton Beach was listed in another GOBankingRates' study as the best city in Florida to buy a home in 2016.
Find Your State: The Best Place to Buy a Home in Every State
12. Carlsbad, N.M.
Median list price: $205,000
Carlsbad has both small-town charm and plenty of natural beauty. The "Pearl of the Pecos" is located on the river of the same name, and it's within spitting distance of both its namesake caverns and the underrated Guadalupe Mountains National Park.
13. Ocean Springs, Miss.
Median list price: $203,530
Ocean Springs is the epitome of Gulf Coast living, with its beautiful setting alongside Biloxi Bay. The shoreline is highlighted by the Gulf Coast Islands National Seashore, with its native sea life and natural beauty. Ocean Springs home values rose nearly 8 percent in the past year, according to Zillow, but they're actually expected to fall 1.2 percent within the next year.
14. Galena, Ill.
Median list price: $199,900
Galena oozes small-town charm and history, with its preponderance of beautiful well-preserved buildings from the 19th century. The median list price is below $200,000, but Zillow predicts home values might right 1.5 percent in the next year.
15. Trinidad, Colo.
Median list price: $159,500
Trinidad has been listed as one of the 10 most beautiful cities in Colorado, a state bursting with natural scenery. With a median list price under $160,000, it's one of the more affordable cities to buy a home on this list. However, prices might go up — Zillow forecasts home values will rise over 12 percent in the next year.
16. Bisbee, Ariz.
Median list price: $151,000
Bisbee was once the "Queen of the Copper Camps," and it still retains its beautiful old-time flair. Remnants of the city's Wild West past remain, but some of the old shops have been transformed into art galleries, cafes and other points of interest, according to the Culture Trip.
17. Prescott Valley, Ariz.
Median list price: $299,900
Prescott Valley almost prices itself out of the competition — and with good reason. The city is a unique blend of Old West history, New Age shops and supplies, and an outdoor paradise.
18. Cottage Grove, Ore.
Median list price: $284,995
Cottage Grove is set in the beautiful Willamette River Valley, about 20 miles south of Eugene. The community has an attractive downtown and is a reasonable drive away from both mountains and the coast.
19. Florence, Ore.
Median list price: $249,500
Another Oregon beauty, the town of Florence is packed with scenic views. Its coastal location at the mouth of the Siuslaw River helped inspire travel company Expedia to name Florence "the most beautiful town in America" in 2016. Perhaps that's part of the reason why home values are expected to increase about 5 percent in the next year, according to Zillow.
20. Walla Walla, Wash.
Median list price: $280,000
Walla Walla doesn't benefit from a coastal location in Washington, but it more than makes up for it with a historic downtown filled with tree-lined streets and more than 100 wineries in the area.
Where Can I Buy a Home for $300,000?
If you live in a prime coastal area or a resort community inland, you might not think that there are any homes worthy of buying for $300,000. However, the truth is that the median list price across America was just $275,000 as of the end of 2018, according to Zillow data.
In other words, there are plenty of attractive cities and communities where the average house costs less than $300,000, from sea to shining sea.
More on Real Estate
We make money easy. Get weekly email updates, including expert advice to help you Live Richer™.
Methodology: GOBankingRates found the biggest, most beautiful cities and neighborhoods where you can buy a home for under $300,000 by pulling Zillow listing data and filtering the data so the median listing price was $300,000 or less.
About the Author