How to Buy Your Dream Home on a Budget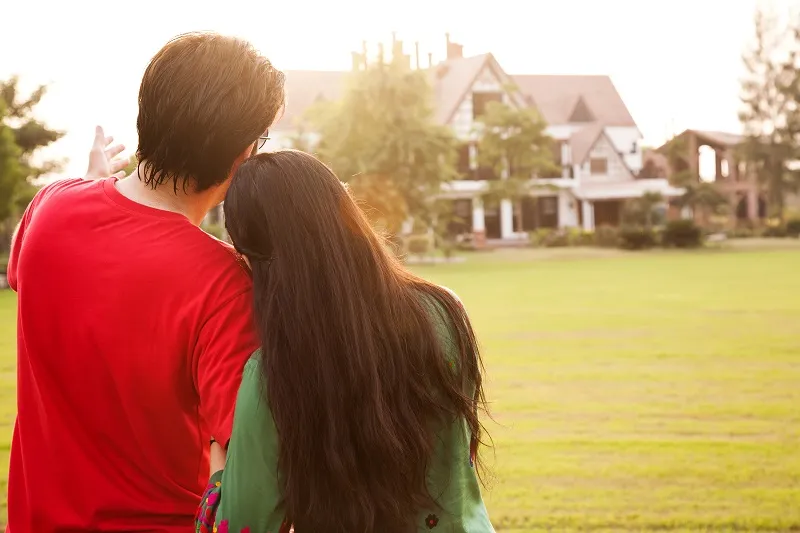 Anyone who tells you it's impossible to buy your dream home on a budget hasn't learned the secret of identifying worthy trade-offs. When you understand the compromises and sacrifices that allow you to live within your means without dampening your dreams, then finding the perfect home becomes a real possibility. Here's how to get the home you really want on a strict budget.
Read More: Is It Cheaper to Build or Buy a House?
Must-Haves Vs. Want-to-Haves
Before you start looking at houses, take time to decide which features are negotiable and which are not. Is a lack of central air conditioning a deal breaker? Could you be as happy with a tiny yard as a huge one?
Dream homes are built on more than stainless appliances and granite counters. The perfect home rests on a foundation of systems that keep you comfortable. "Check to see if the home has upgrades that aren't so visible from a walk-through," such as a new furnace, roof, windows and gutters, said Mark Meyerdirk, broker/owner with Urban Brokers in Washington, D.C.
Existing Features Vs. Potential
Instead of searching for your dream home, Florida realtor Jennifer De Vivo advises home buyers to look for what she calls "dream bones."
"A huge way to save money is not to invest money in finishes," she said. "Your dream home vision is probably unique to you, so wait to spend money on those custom items like pools, shelving, decks and custom kitchen tile until after you move in rather than searching the ends of the earth for a home that reflects your personal design taste."
Existing Construction Vs. New Construction
A home you can add value to — a fixer-upper — can offer the best blank canvas on which you can realize your dream home. "It's kind of similar to someone looking for that vintage car someone's grandmother drove once a week and kept in the garage all these years," Meyerdirk explained. "It has low mileage and is in great condition, but it clearly is an old car."
Don't be put off by the cosmetics or style of older construction if the bones of the home are solid. "There are a lot of great homes with little wear and tear out there and that have been well maintained and even had major improvements, but have a kitchen and bathrooms from the 1960s and 1970s that are dated but in perfect condition," he said.
Related: 11 Expensive Home Remodeling Mistakes to Avoid
Features Vs. Location
Seasoned homeowners understand that while you can always change and upgrade the features of your home, you can't change its location. "If your dream is living downtown in a walkable art district, then spend money on the best building or the best access you can find," De Vivo said. "Even if it's a run-down, bank-owned foreclosure unit, you can always buy sinks and cabinets later."
Meyerdirk suggests checking out neighborhoods in transition. "Look for areas that have had other new, recent investments," he said. "In our area, I noticed Yes! Organic Market being ahead of the curve and opening stores in neighborhoods that you wouldn't have guessed were ready for shoppers looking for organic products. Both of those neighborhoods have seen record appreciation since those stores opened four-plus years ago."
Self-Help Vs. Realtor
The ready availability of listings on the internet might fool you into thinking you can target the right areas for your dream home on your own, but a knowledgeable real estate agent is still your ace in the hole. Sites like Zillow and Trulia often fall behind on listing statuses, Meyerdirk said, and can't compare to the features a professional house listing search can provide.
"Our multiple listing service has a new 'coming soon' status that realtors can search or share with clients," he said. "These listings aren't available on public websites, so you should link up with a realtor … so you can act quickly once the listing goes live."
Based on your dream house criteria, a local real estate professional who knows your area can recommend locations you might not have considered. And professional networking counts. A well-connected agent can snag a prime property from a colleague or developer before it hits the market.
Related: 10 Huge Mistakes to Avoid When Financing a Home
Line Up Financing
Perhaps the most important way to ensure you get the house of your dreams is to be ready to buy it as soon as it appears on the market. Line up your financing so you're ready to make an offer. Don't stop at prequalification — get preapproved. Have enough funds on hand, including an appropriate down payment that lenders and sellers will want to accept and enough money for closing costs.
"Be ready to act quickly," Meyerdirk said. "Some sellers will actually review offers as they come in and, if they get a full-price offer, will accept right away. Make sure you're seeing properties as soon as they hit the market. If you've been in the market for more than a couple of weeks and seen a fair share of homes, you'll know a good deal when you see one. Don't hesitate — make an offer."