I'm a Real Estate Agent: Buy Real Estate in These 10 Cities To Be Rich in 10 Years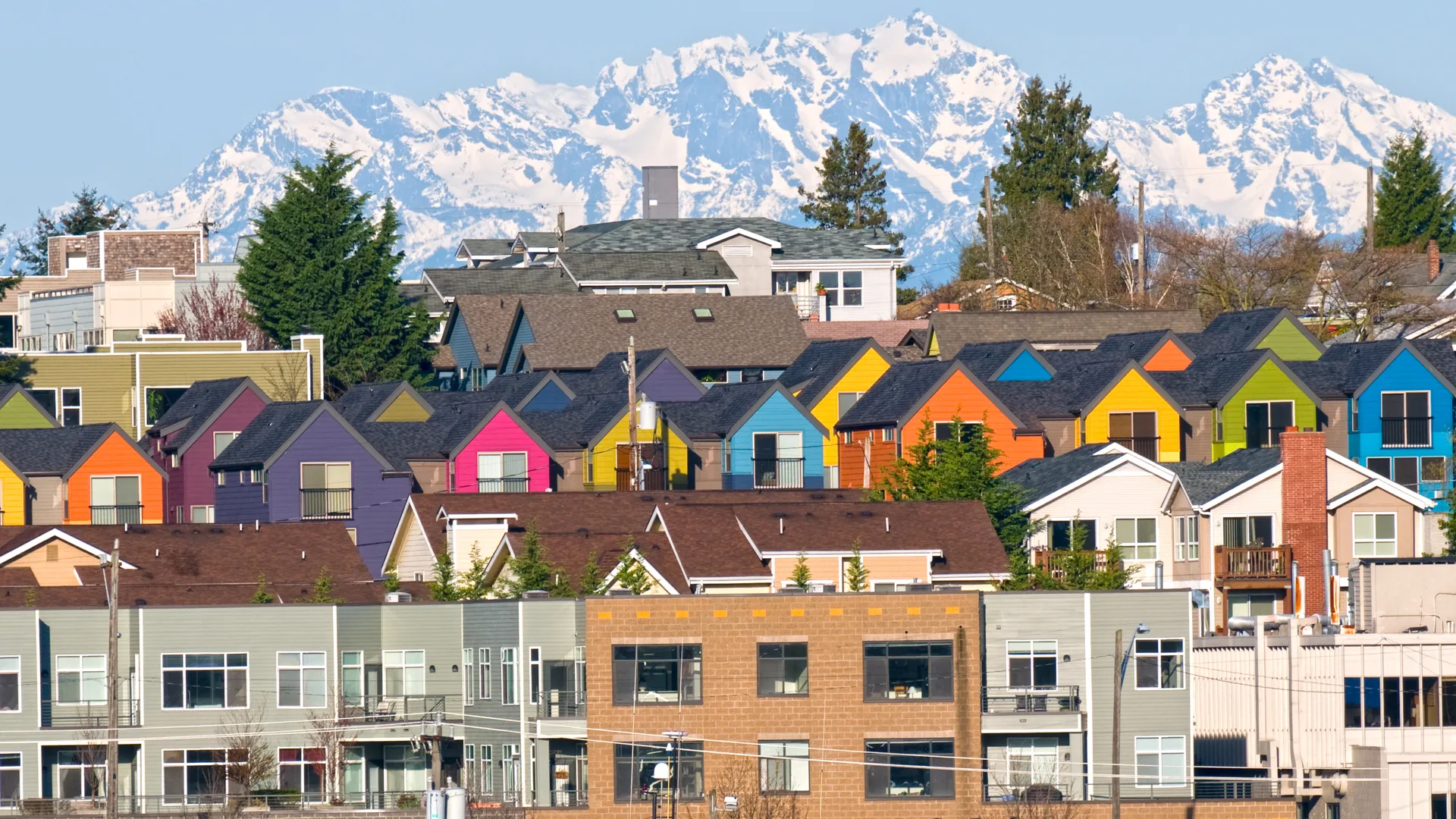 If you're looking to buy an investment property that will pay off in the (relatively) short term, where you decide to buy is key. There are some cities where home values are poised to skyrocket over the next decade, so buying property now will pay off big time when you are ready to sell.
GOBankingRates spoke with Jeff Tricoli, broker associate with Keller Williams' Tricoli Team; Mitchell G. David, real estate agent and founder of the Beach Life Premier Team; Fant Camak, realtor with Coldwell Banker-Caine; and Shaun MacDonald, realtor with Berkshire Hathaway HomeServices Verani Realty, to get their picks for the best cities to buy real estate now if you want to be rich in 10 years. Here are the places they chose.
Boise, Idaho
Tricoli of the Tricoli Team believes buying in Boise now will pay off in a decade.
"With a home appreciation of 218% and yearly growth of 12% on average over the last 10 years, Boise shows the potential to be one of the best places to buy property," he said.
Factors that make this a great choice for an investment property include a potential home value growth of 2% or more in the next two years, an increasing job market, affordable homes and high demand. Boise has also been a sellers' market in recent years, Tricoli said.
"This trend is expected to be followed even in the coming years, making more sense to buy in the market," he said.
Fort Wayne, Indiana
Fort Wayne, Indiana is another top choice for property buyers planning to sell in 10 years, Tricoli said.
"With a median listing price of $199,947 — 102% less than the national median — it offers an affordable entry point," he said. "The area has seen a 7.6% price decrease since July, making it an attractive investment opportunity.
"Fort Wayne's population grew by 0.67% in the last year, indicating the potential for demand," he continued. "Home appreciation stands at 15%, with a solid home price index of 437.04. Despite the current market climate, the median property tax remains reasonable at $1,153. Consider Fort Wayne for its growth potential and favorable conditions for future property sales."
Las Vegas, Nevada
"If you're planning to sell property in the next 10 years, Las Vegas should be high on your list of considerations," Tricoli said. "The city's history of booms and recovery, along with its thriving real estate market, make it an attractive investment destination. Las Vegas offers a strong job market, high rental demand, affordable housing options, a growing population, significant infrastructure investment, a flourishing tourism industry and favorable tax benefits."
The median home price is up 6.3% year-over-year, which is a promising trend, Tricoli said. It's also a good place to buy if you plan to rent your property out.
"Las Vegas's diverse economy, driven by sectors like health, technology and entertainment, contributes to its stability and growth," he continued. "As a top tourist destination, it provides a reliable source of rental income. With its combination of factors, Las Vegas emerges as one of the best places to invest in real estate for long-term returns."
Seattle, Washington
David of the Beach Life Premier Team picked Seattle as a best place to buy now.
"The metro area can be a convincing choice for real estate investors looking to sell in 10 years," he said. "With a booming tech landscape anchored by companies like Amazon and Microsoft, the city has experienced substantial population growth and economic prosperity.
"Housing prices have doubled in the past five years, growing twice as fast as the national average since 2016," David continued. "The median listing price is currently $794,100, showing a 5.9% year-over-year increase. Seattle offers a reliable and profitable investment opportunity due to its strong real estate market and thriving tech industry. Invest in Seattle for long-term success in the ever-growing tech hub."
Denver, Colorado
David also recommends buying in Denver if you plan to sell in 10 years.
"This metro area has witnessed a substantial surge in population over recent years, primarily driven by the expanding job markets and its captivating natural landscape, making it an appealing destination for holiday weekends," he said. "As of January 2023, the median listing price in Denver stood at $565,000, indicating a year-over-year upward trend of 6.6%. Furthermore, the median listing price per square foot was reported at $355."
"Apart from its strong economy and thriving job market, Denver continues to attract real estate buyers due to its advantageous location in close proximity to major cities such as Boulder, Fort Collins and Colorado Springs," he continued. "This central position enhances its desirability among potential investors, further bolstering its prospects as a lucrative real estate market."
Raleigh-Durham, North Carolina
A growing job market makes Raleigh-Durham a smart place for real estate investors, David said.
"Known as the Research Triangle, this area is home to prestigious universities and research institutions," he said. "Raleigh-Durham offers a diverse economy, affordable housing and a desirable climate, making it a potential long-term investment opportunity. The median listing price in Durham was $405,000 in January 2023, trending up 1.5% year-over-year. The median listing price per square foot was $222.
"It is also a hub for high-paying jobs in healthcare, technology and pharmaceuticals, [and is home to employers] like Duke University, IBM and GlaxoSmithKline," he continued. "The city has a low unemployment rate and a high median household income, creating a stable base of renters and homebuyers."
Austin, Texas
Austin is a "young city," David said. "Millennials will be the largest buying force in Austin in 2023, and this trend should continue in the coming years."
"Moreover, Texas has no state income tax, making it an attractive option for investors looking to maximize their profits," he continued. "The median listing price in Austin was $600,000 in January 2023, trending up 9.1% year-over-year. The median listing price per square foot was $351."
Charlotte, North Carolina
The median listing price in Charlotte is currently $385,000, and, according to Coldwell Banker-Caine's Camak, home prices in this area are likely to increase by around 145% over the next decade.
"Charlotte is considered one of the best places to live in North Carolina," he said. "It offers you access to both beaches and mountains at the same time. Not only that, it offers strong job growth and an affordable cost of living that is 5% lower compared to the national average."
Phoenix, Arizona
"With increasing tech jobs offered by Uber, Amazon and Yelp, and more than 200 golf courses, Phoenix is a top attraction for people from all around the U.S.," Camak said. "The amazing nightlife and exclusive restaurants just take the bar higher. The cost of living here is 5% below average, which is a pure delight. However, home values have risen by an astonishing rate here lately, and if the rate doesn't change much, you can expect over a 130% increase in the home price in this area over the next decade."
Nashua, New Hampshire
Nashua is Verani Realty's MacDonald's pick for the best place to buy now if you want to sell in a decade.
"With its incredible job market, property values in Boston and most of eastern Massachusetts have soared well beyond what the middle class can afford," he said. "This, coupled with the work-from-home trend has sparked a mass (pun intended) exodus to southern New Hampshire. In Nashua, New Hampshire, you can get double the house for half the price. Southern New Hampshire is now a booming market, and it likely won't stop for a long while. I'd expect 25% to 50% gains on property value over 10 years."
More From GOBankingRates