More Buyers Are Accepting High Home Prices and Mortgage Rates — What Does This Mean for the Market?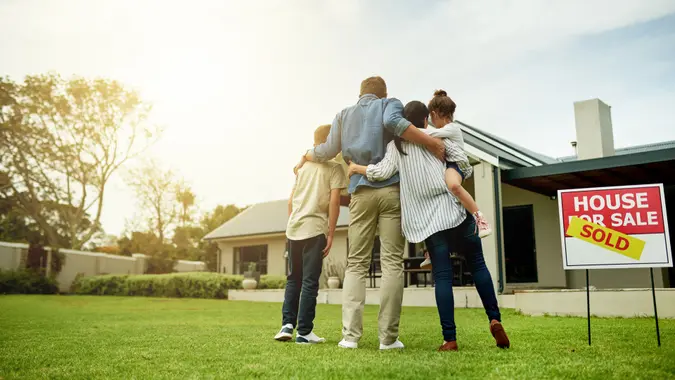 Mikolette / Getty Images
With high home prices and nearly record-high interest rates, Americans are finally coming to terms with the fact that the housing market won't get much better in the near future. The National Housing survey from Fannie Mae showed that, in June, 22% felt it was a "good time to buy" — up from 19% in May.
Meanwhile, the number of homeowners who feel it's a good time to sell remained relatively stagnant at 64% — down 1% from May.
Consumers have basically resigned themselves to high mortgage rates and high home prices, experts say, which could lead to sluggish housing market activity moving forward. Lack of housing supply could compound the problem, along with any additional federal interest rate hikes creating more affordability challenges for many Americans.
"Confidence in the housing market appears to have plateaued at a relatively low level," Fannie Mae Chief Economist Doug Duncan said in the Fannie Mae report, "suggesting that many consumers may be coming to terms with elevated mortgage rates and high home prices."
Meanwhile, it seems that the 2% and 3% mortgage rates seen over the past few years were an anomaly created by unprecedented times, including the end of the Great Recession and the start of a global pandemic.
The good news? The Fed paused interest rate hikes in June. But 30-year fixed mortgage rate changes tend to lag behind the prime rate, so the mortgage industry may just now be seeing the effects of prior rate hikes.
Plus, San Francisco Fed President Mary Daly said at a recent Brookings Institution event that a "couple more rate hikes over the course of the year," are likely, according to Reuters. After the June FOMC meeting, the Fed predicted two more rate hikes for 2023. This could further tighten the housing market and adversely affect affordability. But there's still a chance the Fed will continue with the rate hike pause for another month.
"We may end up doing less because we need to do less; we may end up doing just that; we could end up doing more. The data will tell us," Daly said at the event.
More From GOBankingRates