Can You Reduce HOA Fees? Experts Weigh In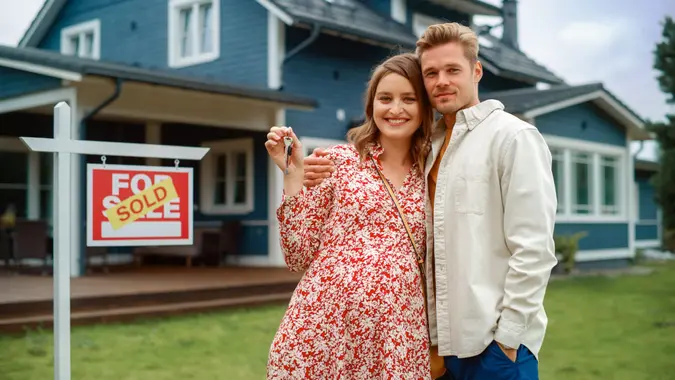 gorodenkoff / Getty Images
HOA fees can be a lot. If you're a homeowner, you may not feel like the price you're paying is justified — and it could also be eating into your budget.
Maybe the HOA fees for your current home were recently raised, or perhaps you're interested in buying a new home but feeling deterred by the sky-high fees. Either way, you want to know if there's a way to get them lowered.
If you're hoping HOAs might lose popularity and become a thing of the past, that doesn't seem likely. Most newly constructed homes in 2021 were part of HOA communities (82.4%), according to data from iPropertyManagement. The average household has an HOA of $191 per month, according to 2021 data from the U.S. Census Bureau. However, this cost varies greatly by location, and can range from a few hundred dollars per month to thousands.
For example, as of the second quarter of 2023, monthly HOA fees for condos in Manhattan averaged $3.11 per square foot — i.e., $6,220 per month for a 2,000-square-foot condo — according to Miller Samuel, a real estate appraisal and consulting firm. That's an extreme example, but if you are wondering if you can lower your high HOA fees, here is what you need to know.
3 Reasons HOA Fees Could Be Reduced
Adie Kriegstein, a licensed real estate salesperson at Compass Real Estate based in New York City, said HOA fees are to be expected when owning a property in a community with shared amenities and services.
"These fees are used to maintain common areas, pay for security and cover other expenses that benefit all residents," she said. "While HOA fees are typically set by the board of directors and are non-negotiable, there are some instances where they may be reduced."
Fewer Amenities Offered
"For example, if the community pool is not being used as frequently as it once was, the board may choose to reduce the hours of operation or eliminate it altogether," she said. "Similarly, if landscaping costs are becoming too high, the board may opt to switch to lower-maintenance plants or reduce the frequency of lawn care."
This, in turn, could lead to the board deciding to lower HOA fees for your community.
Improved Community Financial Situation
"If the HOA is able to generate more revenue through increased property values or other means, the board may choose to lower fees as a way of passing those savings on to residents," she said. "Additionally, if the HOA is able to negotiate better deals with service providers or vendors, those savings could also be passed on to residents in the form of reduced fees."
Refinancing
"The board may refinance their loan and if there is a major difference in the new rate, they might be able to reduce the HOA too," she said.
If you're really hoping for a rate reduction, this might sound like promising news. However, she noted that HOA fees are typically based on a budget that includes all of the community's expenses and anticipated revenue.
"As such, any reduction in fees would need to be carefully considered to ensure that the HOA is still able to provide necessary services and maintain the community's assets," she said. "In some cases, reducing fees could lead to a decline in property values or a deterioration of the community's amenities, which could ultimately end up costing residents more in the long run."
Ultimately, she said this is one of the main reasons HOA fees aren't typically reduced, especially when dealing with inflation. Instead, she said boards often try to be proactive and find ways to lower costs to keep fees at their current levels, instead of raising them annually — which isn't uncommon.
Nicole Beauchamp NYRS, senior global real estate advisor, agreed that it's unlikely your HOA fees will be reduced. She said this would require a close examination of HOA expenditures and determining if they can be reduced, along with the impact this would have on the association.
"I always tell clients to expect increases, not decreases, over time and to be aware of the compliment of services received," she said. "Many of my clients become involved in their HOA boards to have a greater understanding."
While this probably isn't what you wanted to hear, it should at least help you plan accordingly.
More From GOBankingRates