Cash For Down Payments Is the Trendy New Wedding Gift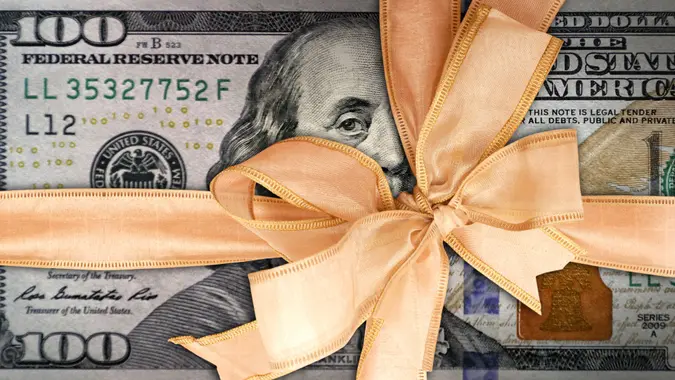 imagedepotpro / Getty Images/iStockphoto
With interest rates rising and the national median mortgage payment surpassing $2,000 in February, The Financial Times reports some newly engaged couples are finding a solution: Requesting cash to be used for a down payment on a home as their wedding gift.
Wedding planning website Zola found that 75% of users who set up a registry through the site ask for cash as gifts, and more couples are requesting funds specifically to purchase their first home.
For many newlyweds, traditional gifts like expensive flatware, furnishings or appliances aren't cutting it anymore. According to Fox6now.com, 85% of couples who got married in the last 24 months say they would've preferred to receive cash to help them make a down payment on a home. 80% of respondents also said if they had to create a registry today, they'd include an option for cash gifts that go towards homebuying expenses.
Traditional registry items are also still very popular with couples, so don't second-guess yourself if you already went with the traditional option.
More From GOBankingRates