8 Costly Mistakes People Make When Looking for a Vacation Home

6 min Read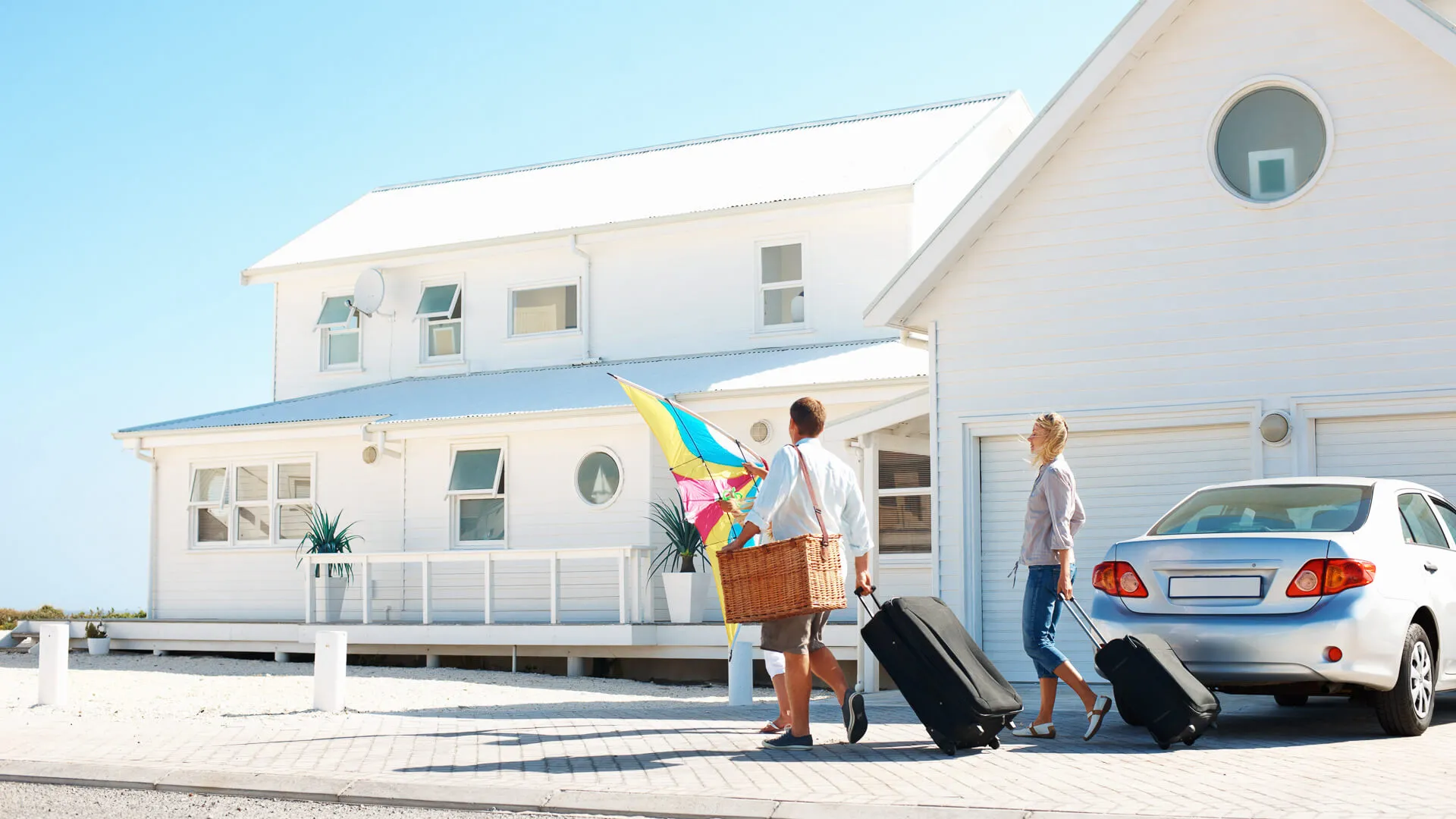 You're ready to live in paradise — at least some of the time. Right now, you're searching for a vacation property that will allow you to literally be at home in one of your favorite locations.
Maybe you're thinking about buying a beachfront condo, a cabin in the mountains or a lake house. Regardless, you're thrilled about it.
Check Out: 3 Things You Must Do When Your Savings Reach $50,000
Live Richer Podcast: How To Leverage Your Investments
This is very exciting, but purchasing a vacation home is also a huge decision. It's important to really think this through and conduct careful research, because you'll be acquiring a major asset.
You want to make sure your vacation home is something that brings you joy — and potentially rental income, if that's one of your goals — not added stress. This should be a property you look forward to visiting that also makes sense for your financial situation.
Unfortunately, it's not uncommon for people to buy a vacation home and regret it. Here's a look at eight costly mistakes other buyers have made, so you can learn from them.
1. Not Learning the Rules for Renting the Property
If you're planning to rent your vacation home out — even part of the time — you need to make sure the property you have your eye on is eligible by local ordinances.
"The Hamptons and many other sought-after second home markets for example, have addressed the concerns of vacation housing and have become a lot more strict with owners seeking to rent out their homes," said Reba Miller, of the RPMiller Group, a licensed associate real estate broker at Compass Real Estate in New York City.
She also noted that it's important to learn the rules regarding issues like approved parking locations, number of cars permitted on the premises, number of occupants allowed and access to beaches via passes.
"Anyone interested in a vacation home should contact the fire department and local authorities to review the codes for the town," she said.
Take Our Poll: Are You Planning To Buy or Sell a House This Year?
2. Underestimating the Costs
When buying a vacation home, one of the biggest mistakes people make is not realizing all the costs involved, said Jennifer Jefcoat, a Realtor with Keller Williams, based in the Orlando, Florida area.
"You'll want to factor in your maintenance costs, possible renovation costs, property taxes, insurance, utilities, HOA and condo fees," she said. She also advised researching issues like whether the home's HOA has healthy financials.
"If you are purchasing a vacation condo, are there any upcoming assessments you need to be aware of?" she asked. "It's important to make sure you can afford these expenses before making a purchase."
3. Not Having a Plan for the Home
You need to know what you want from your vacation home, Jefcoat said.
For example, she said to consider whether it will be your primary vacation spot, a place where you'll split your time or mostly a rental property. Additionally, she said you'll want to learn as much as possible about the property itself.
"Are there any short term zoning restrictions, building codes or regulations that could affect your ability to use and rent out the property?" she asked.
4. Not Knowing How Much Rental Income Could Generate
"Many people buy vacation homes with the intention of renting them out to earn extra income, but fail to consider how much the property will actually rent for minus expenses," Jefcoat said.
She said you need to think about issues such as the occupancy rate, cost to advertise the property, whether you'll hire a property manager or handle bookings yourself and cleaning and maintenance costs. This is important, because it will directly impact your rental income.
In fact, she said overestimating rental income is a common mistake people make when purchasing a vacation home. Therefore, she advised doing your research and analyzing the rental market before buying.
"Keep in mind that vacation hot spots have high and low seasons," she said. "When demand is low, you may need to adjust your rental fees."
5. Making an Impulsive Decision
"After an especially enjoyable vacation, many people think about buying a vacation home in that area," Jefcoat said.
However, she said you need to consider if it's really a place you love, where you can see yourself returning time and again. More importantly, she said you need to really think about whether you can afford this investment or if makes more sense to just continue vacationing there as a visitor.
6. Not Thinking About a Catastrophic Situation
Right now, your potential vacation home seems perfect. However, Jefcoat said you need to make sure you can afford it in good times and bad.
For example, if the economy were to shut down again or if a fire, hurricane or tornado were to strike, she said you need to be comfortable holding on to your investment.
"Without taking this into consideration, you could be wiped out overnight," she said. This is especially important if your plan is to rent the home out enough to cover the mortgage.
7. Buying the Wrong-Sized Home
It's easy to fall in love with a specific home — or the price of it — but Sean Zimmerman, president of Launch Real Estate in Phoenix, Arizona, said you must seriously consider the size of the home you actually need.
"This can go both ways," he said. "A home that is too big and becomes too much to manage from afar or a home that is too small to truly fit how they travel."
8. Buying in the Wrong Area
You know what city you want to purchase a vacation home in, but Zimmerman said that isn't enough. He emphasized the importance of finding the right sub-market in the city.
"For instance, a buyer may like golf and choose to live in a golf community, but as they visit more they may realize they should have bought closer to a city center to be more engaged in the activities," he said. "Vice versa, they may buy closer to a city center and then determine that they want to engage more in golf or other outdoor pursuits."
More From GOBankingRates
About the Author