Dave Ramsey: 9 Ways To Save For a Down Payment While Renting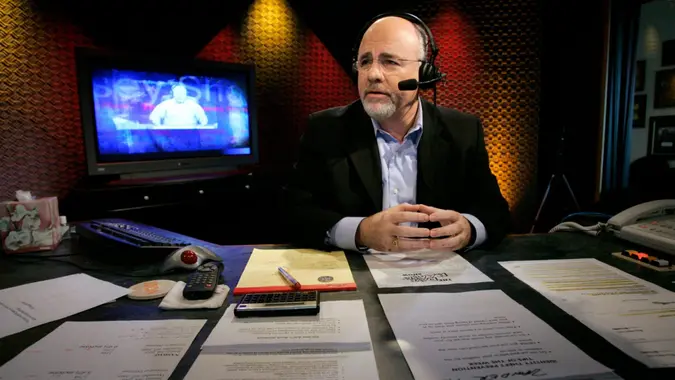 Mark Humphrey/AP/Shutterstock / Mark Humphrey/AP/Shutterstock
It may not seem like it's possible to save for a down payment while you're still renting, but you can do it. 
Money expert Dave Ramsey's website Ramsey Solutions shared tips for how renters can save for a down payment to buy the home of their dreams. Follow these nine ways to save for a down payment.
1. Budget
Not surprisingly, the first piece of savings advice is to follow a budget. 
Many articles on Ramsey Solutions have cited the benefits of budgeting for your money. When you follow a budget, you create a plan for your money to reach future financial goals such as saving for a down payment. You're in control knowing the amount of money coming in and going out each month. 
2. Get Debt-Free
Before you start shopping for a home, personal finance expert Rachel Cruze recommends being completely debt-free with a full emergency fund (three to six months' worth of living expenses) saved in the bank. Ramsey's site also recommends you pay off your debt before buying so that you can put that debt money toward your home.
If you carry debt and are renting, you'll need to prioritize fully paying off all debt first.
3. Get a Roommate
This tip applies to renters who are single and don't have any roommates. The post on Ramsey Solutions recommends renting a two-bedroom apartment with a roommate. You can split your living costs in half. Paying less expensive rent means you'll be able to save money faster for a down payment.
4. Move To a Cheaper Apartment
If your current rent is expensive or will increase significantly at the end of your lease, consider moving to a cheaper apartment. A less expensive apartment will give you the chance to save more money each month which can be put toward your down payment goal.
5. Curb Unnecessary Spending
Go through your budget line by line to see which expenses you can cut back on. Some of these may include eating out less, canceling this year's vacation and putting a pin in shopping for new clothes. Remember, some of these cutbacks can be temporary to help you reach your down payment goal faster. 
6. Sell Stuff
If your apartment has things in it that you don't plan on moving into a new home, like exercise equipment you rarely use or a closet full of clothes that needs clearing out, now is the time to price it and sell it. Use platforms like Poshmark and Facebook Marketplace to list items for sale.
7. Start a Side Hustle
Working a side hustle, like driving a ride-share or petsitting, in your free time after your full-time job gives you an extra income stream. Put your side hustle earnings aside in a bank account specifically for your future home's down payment.
8. Save Bonuses and Raises
If you receive a raise or bonus from your employer, don't spend it on something frivolous or allow the extra money to lead to lifestyle creep. Put this money into your house savings. 
9. Avoid Rent-To-Own Homes
Renters struggling to quickly save enough money for a down payment may feel tempted to choose a rent-to-own home. This is a house you rent for a few years before buying it. 
The post on Ramsey Solutions does not recommend choosing this option. Rent-to-own homes have fees and other costs that make them more expensive than traditional homeownership. Instead, continue renting in your current lease agreement and saving for your down payment using the eight tips.
More From GOBankingRates