Elon Musk Warns of 'Tragic' Housing Crisis and Potential for a Crash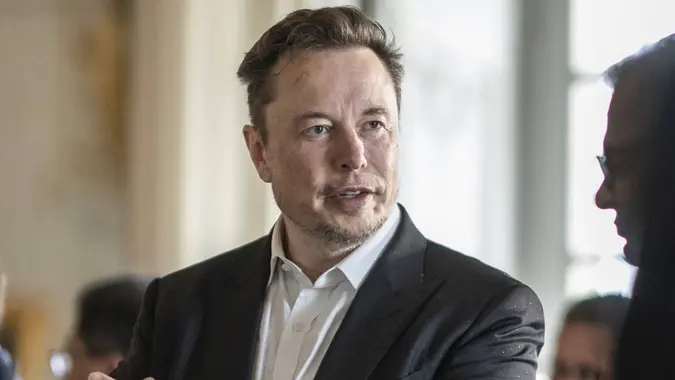 ELIOT BLONDET-POOL / SIPA / Shutterstock.com
Elon Musk is not shy about sharing his opinion on pretty much everything, recently weighing in on the U.S. housing market. The mega-billionaire Tesla CEO and Twitter owner let it be known that he thinks the housing market is facing a crisis that could be headed for a crash.
That opinion was shared in response to a May 13 tweet from Chen Fang, the chief operating officer of BitGo, a digital asset trust and security company. As The Street reported, Fang's tweet was itself in reply to a couple of previous tweets addressing the high cost of buying a home in many U.S. markets.
"Existing people in houses can't afford to sell — existing being renting can't afford to buy," Fang said in his tweet. "We are stuck in this limbo until the job market crashes and existing people with houses are forced to default on their mortgages sending the real estate market into the next death spiral ????"
After seeing Fang's tweet, Musk responded with a tweet of his own that said: "Tragically accurate."
Whether or not these doomsday scenarios come to pass remains to be seen. There's no question that the housing market faces some serious challenges right now. Prices are still historically high, inventory remains low, and mortgage rates have more than doubled over the past couple of years, according to Federal Reserve data.
As GOBankingRates previously reported, a new analysis from the Mortgage Bankers Association (MBA) found that independent mortgage banks and subsidiaries of chartered banks lost an average of $301 per finalized home loan last year. That represented a big shift from the previous year, when loans averaged a $2,339 profit. The 2022 loss was the first since the MBA began reporting the metric in 2008.
The problem has been compounded this year by the banking crisis, which has led to the collapse of Silvergate Bank, Silicon Valley Bank, Signature Bank and Credit Suisse. Many experts and investors expect other banks to follow suit, The Street reported.
Musk himself weighed in on the crisis back in March, after venture capitalist David Sacks warned that ongoing Federal Reserve interest-rate hikes could hit banks, commercial real estate and government debts. "Concur," Musk tweeted in response to those comments, Business Insider reported.
One side effect of the banking crisis is that financial institutions have tightened up their lending standards, making it even more difficult to get a mortgage.
More From GOBankingRates