Looking for a First Home as Mortgage Rates Rise? Consider Relocating to 10 Metro Areas Deemed Best by Zillow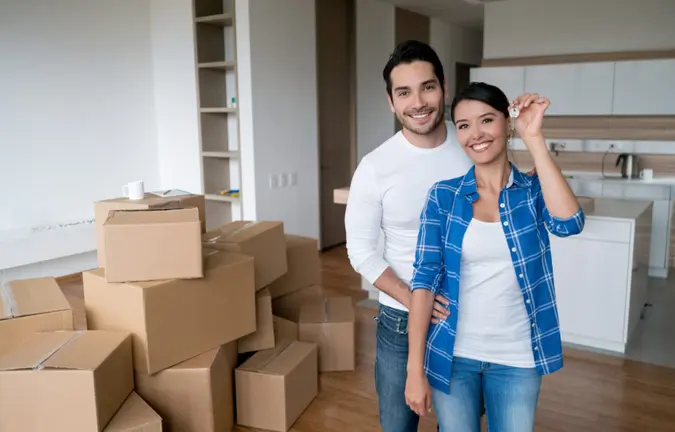 andresr / Getty Images
The U.S. housing market has cooled in recent months following an extended stretch that saw average home prices rise to their highest point ever, but they're still not cheap. The combination of historically high prices and rising mortgage rates means many potential home buyers are still priced out of the market — especially first-time buyers with limited funds.
See Our List: 100 Most Influential Money Experts
Find: 5 Things You Must Do When Your Savings Reach $50,000
Luckily, not all housing markets are created equal. You need a sizeable income to afford even the cheapest homes in cities like San Francisco, Los Angeles, New York, San Diego, San Jose and Seattle — all of which have median home values above $825,000, according to data from Rocket Mortgage.
But some cities are reasonably affordable based on everything from average rental prices to available inventory. A recent analysis from Zillow looked at four key metrics that can help determine a city's suitability for first-time buyers: mortgage affordability, rent affordability, inventory-to-buyer ratio (an indication of available supply) and share of listings with a price cut.
Take Our Poll: Do You Think Student Loan Debt Should Be Forgiven?
Based on those metrics, Zillow determined the 10 best metro areas for first-time home buyers — nine of which are located in or near the Midwest. If you are in the market for a first home and work a flexible job that gives you the opportunity to relocate, here are 10 metro areas to consider:
| | | | | | |
| --- | --- | --- | --- | --- | --- |
| Metro Area | Typical Rent Payment as % of Income (as of Oct. 2022) | Typical Mortgage Payment as % of Income (as of Oct. 2022) | Years Needed To Save for 8%-10% Down Payment (at 2.4% Saving Rate) | Estimated Inventory-to-Buyer Ratio | Pct. of Listings With Price Cut |
| Wichita, Kansas | 27% | 32% | 19 | 22 to 1 | 22% |
| Toledo, Ohio | 29% | 26% | 15 | 5 to 1 | 23% |
| Syracuse, New York | 36% | 30% | 17 | 4 to 1 | 19% |
| Akron, Ohio | 25% | 28% | 16 | 5 to 1 | 29% |
| Cleveland, Ohio | 31% | 30% | 17 | 6 to 1 | 27% |
| Tulsa, Oklahoma | 31% | 31% | 18 | 7 to 1 | 24% |
| Detroit, Michigan | 31% | 31% | 18 | 6 to 1 | 28% |
| Pittsburgh, Pennsylvania | 33% | 30% | 17 | 6 to 1 | 28% |
| St. Louis, Missouri | 27% | 31% | 18 | 4 to 1 | 25% |
| Little Rock, Arkansas | 30% | 32% | 19 | 6 to 1 | 20% |
More From GOBankingRates