Florida Land Buyers Scammed for More Than $100K — How To Avoid Fraudulent Real Estate Deals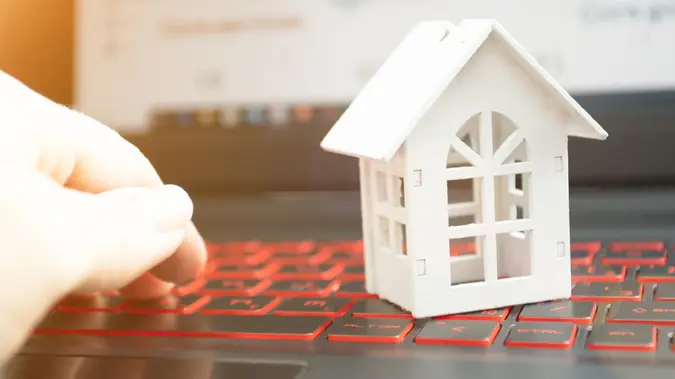 Yana Tikhonova / iStock.com
In an update to swindling the gullible with promises of swampland in Florida, Sunshine State residents are being taken for hundreds of thousands of dollars by fraudulent sellers of the state's wealth of undeveloped land.
Searching county records for undeveloped lots, these scammers target property and impersonate its legitimate owners and title companies before contacting real estate agents and independent buyers. They then attempt to sell off lots quickly through fraudulent wiring instructions so that closing funds can be moved to bank accounts controlled by the swindler.
Palm Bay realtor Marty Piatkowski of Twin County Realty said he is getting asked to help with one or two quick land sale requests on average per week. "They don't even give a reason why they want to sell it fast, they just want to sell it fast," Piatkowski stated.
Speaking to CBS affiliate News 6, Orlando Secret Service Special Agent Brian Crowley said a surge in counterfeit documents and fraudulent land sales — particularly in Florida counties with an abundance of undeveloped property like Brevard and Osceola — have cost would-be buyers "hundreds of thousands, if not millions, of dollars."
"It's an easy scheme to fall for when all the communication is done by email and not face to face," Crowley told News 6, "We don't know the actual face of the owner, which is why this is a lucrative scheme."
Wire fraud is a federal crime that happens when electronic communication is used to for a criminal act and, according to Adam Levin, founder of CyberScout and Credit.com, it "is by far the most common real estate scam." It's essential to check every email, text or phone message to ensure it is legitimate before pursuing any real estate transaction.
As always, when you are considering an investment property that seems too good to be true, it probably is. Being skeptical is natural and may prevent you from becoming a target of real estate fraud. Scammers are notoriously good at disguising themselves as authentic businesspeople and are particularly adept at gaining the confidence and pressuring vulnerable targets to "close the deal."
Discover: 10 Best Florida Cities To Retire on $3,000 a Month
According to Tom Cronkright, CEO and co-founder of the wire fraud recovery and prevention company CertifID, there are five ways you can avoid fraudulent real estate deals like the ones being attempted, and unfortunately carried out, in Florida:
Inquire how and when closing funds are to be transferred from the title company.
Verify wiring instructions before sending funds independently. Using the wiring instructions and email addresses provided is exactly what scammers want you to do.
After transferred, acknowledge delivery and confirm receipt by correct associate.  
Be skeptical of any changes to the wiring instructions. Switching procedures is a common rattling strategy used by fraudsters.
Contact the title company or real estate agent in person, or is not possible, call if anything rings false or feels phony. For a purchase as big as property, you have to ensure everything is on the up and up.
When it comes to grifters trying to get your money through fraudulent wiring and impersonation, use common sense, monitor your identity everywhere and do your research. "It's educating yourself ahead of time, working with professional realtors and doing your due diligence as you move through the buying process, said Crowley."
More From GOBankingRates