Is It Good To Own Real Estate in a Recession?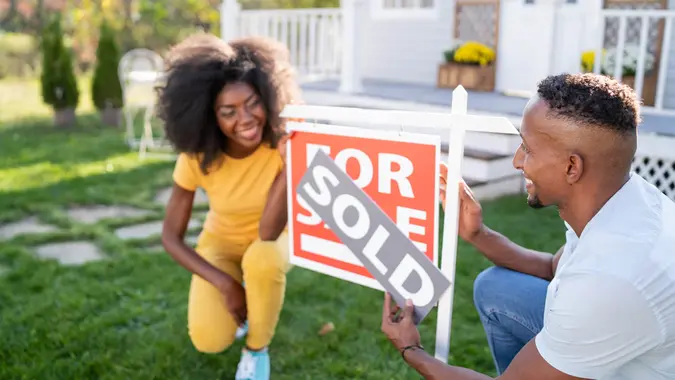 valentinrussanov / iStock.com
As the housing market is beginning to show signs of cooling, by some measures, you may be wondering if now is the right time to buy a house. Whether you're investing in real estate or buying a home to live in, an impending recession may be on your mind. Is it a smart financial move to purchase real estate during a recession?
The answer — as with so many things in finance — is: "It depends."
First, let's look at some factors that may influence your decision, so you can evaluate them based on your own financial situation.
Rising Interest Rates
The Federal Reserve has raised interest rates seven times since March 2022, to give us a prime rate of 4.5% going into 2023, which is the highest interest rate in 15 years, GOBankingRates.com reported.
Of course, higher interest rates mean the same price mortgage will cost you more today than it would have in the beginning of last year. You could end up with less house for your money.
But many factors go into determining your mortgage rate. If your credit has improved substantially since last year, you may snag a lower rate now than you would have in 2021 or 2022.  
Falling Home Prices
While interest rates are climbing, home prices are falling, experts say. The coming housing market "correction" is the second largest in the post-WW II era, second only to the mortgage crisis of 2008, GOBankingRates.com reported.
Falling home prices could point to it being a good time to buy, except that inventory is still low and inventory tends to drop further during a recession. For the same reasons you may be hesitant to invest in real estate, homeowners may be hesitant to sell. While it's unlikely we will see bidding wars in 2023 as we've experienced in the recent past, a slim housing inventory could be one reason not to buy during a recession, Forbes reported.
Job Uncertainty and Income Instability
Finally, you may be hesitant to invest in real estate during — or just prior to — a recession because you might be concerned about your own financial stability.
The U.S. is not yet in a recession, by most accounts. But some job sectors, including technology, are less stable than others. Whether or not you feel it's time to buy a first home, second home, or an investment property likely depends on your own balance sheets, emergency savings, and existing debt.
Tips for Buying Real Estate During a Recession
If you decide to buy, be sure not to overextend yourself. Don't deplete your emergency savings for your down payment. And if you are looking at investment properties, be sure to calculate all costs, including the time a rental may be vacant or the money you might need to renovate a fix-and-flip property.
Follow the fundamental rules of real estate investing and look for a home in a desirable neighborhood that can be improved through cosmetic repairs to increase its resale value. Avoid fixer-uppers with structural damage or outdated systems as you could lose money on the transaction.
If you're buying a rental property or a home to live in, be prepared to hold it for the long haul as experts are predicting another 10% to 15% drop in home prices over the next six to nine months. The fact that the market hasn't yet bottomed out could be a good reason to wait to buy. Of course, if your choice to buy a home is a lifestyle decision because you need a bigger space, a smaller space, or have the desire to go from renting to owning, you'll want to balance what's best for your family and your finances.  
More From GOBankingRates