Only Half of Americans Believe Their Credit Score Should Impact Whether They Qualify for a Home Loan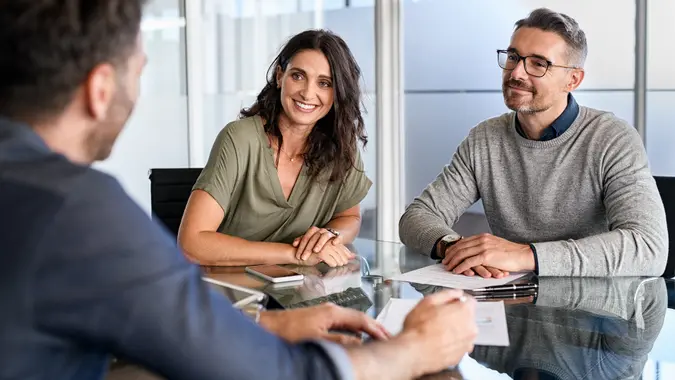 Ridofranz / iStock.com
Your creditworthiness is a significant factor in whether or not you can qualify for many types of home loans. But according to a recent study by FormFree, only half of Americans believe their credit score should count toward their eligibility for a mortgage.
Just 49% said their credit score should be considered, but 53% would prefer that their ability to pay their bills on time be factored in. Only 50% of surveyed respondents believe they'll one day be able to afford a house.
FreeForm also found that most respondents believe you need a credit score between 670 and 769 to qualify for a mortgage, and 20% said their current credit score is below 669. Almost half (49%) pointed to "insufficient credit scores" as one of the biggest barriers to homeownership for the average American.
Experian, one of the three major credit reporting agencies, says the minimum credit score necessary to buy a house can range from 500 to 700, but this depends on the type of mortgage and the lender. Conventional mortgages require a minimum credit score of 620, but some may call for a score of 660 or higher. FHA loans have the lowest credit score requirement of 500, followed by USDA loans which require a score of at least 580.
However, one in ten Americans have no idea what their credit score is, FreeForm found, and one in five don't know how to check it.
By law, you can get a free credit report each year from the three credit reporting agencies (CRAs), including Equifax, Experian and TransUnion. Due to the pandemic, USAGov says every American can get a free credit report each week until Dec. 2023.
AnnualCreditReport.com is the only website authorized by the federal government to provide free credit reports each year from the three agencies. You can also request individual copies of your credit report from each of the CRAs. The Consumer Financial Protection Bureau recommends requesting the reports separately, or every four months, to monitor your credit report throughout the year.
More From GOBankingRates