Here's Why Dave Ramsey Says Now Is a 'Great Time' To Buy a House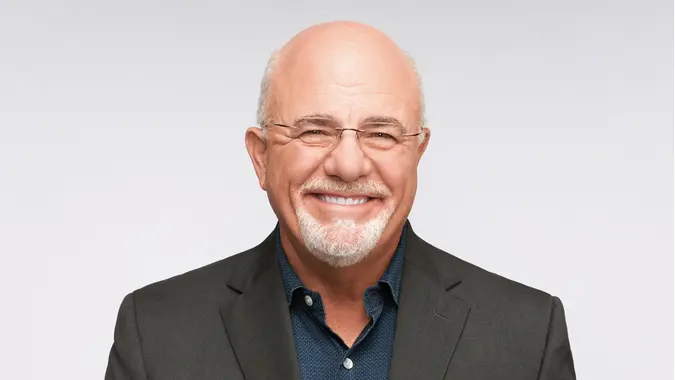 ©Dave Ramsey
As the Ramsey Solutions website noted, if we are going "by the book," August or September is typically the best time to buy a house. However, the man behind the site thinks that if you're deciding when to buy a house in 2023, a "great time" would be right now.
Speaking exclusively to The Street's editor-in-chief Sara Silverstein, finance guru Dave Ramsey said that if you can find a home that suits your needs now, you should go for it — even during this time of elevated mortgage rates, high house prices and low inventory levels.
"Well, buying a new home right now — this is a great time to buy," Ramsey stated. "Interest rates are up and the real estate market has slowed down. It's still increasing. There's still a shortage of housing. And so it's tough to find a really good house and a really good deal."
As someone who preaches foundational wealth-building based on saving and staying debt free, it's not surprising that, despite his optimism, Ramsey has a couple of caveats when discussing the biggest purchase most Americans will make in their lifetime.
"If you can find one, regardless of the interest rate, I want you to go ahead and buy now, if you're out of debt and you have your emergency fund in place," he cautioned.
Ramsey's hopeful suggestion comes at a time when American confidence in the housing market is at an all-time low. According to Gallup's annual Economy and Personal Finance poll, only 30% of U.S. adults said it's a good time to buy a house. This figure is down 23 percentage points from 2022 and the first time the figure has been below 50% since Gallup began asking the question in 1978.
The survey was done between Apr. 1 and Apr. 19, a time when mortgage rates had climbed to their highest levels in over a decade and when median sale prices of U.S. homes reached a record $428,000, per Gallup.
"Opinions of the housing market are bleak and generally similar among all major subgroups, including by region, urbanicity, homeownership status, income, education and party identification," said Gallup editor Jeff Jones.
Time To Buy if You're Financially Stable
However, consumer sentiment shouldn't dissuade you from buying a house if you're on solid financial footing, budget wisely and "don't buy too much house," said Ramsey.
"Don't get so excited and go buy something you can't afford and become house poor, using up all your disposable income with your house payment," he explained. "You don't want your payment to be more than a fourth of your take home pay on a 15-year mortgage."
Nary a week goes by without an expert chiming in to provide advice on the best time is to buy a house in 2023. Many are even recommending waiting until next year. Maybe its best to give thought to what Ramsey's daughter and co-host Rachel Cruze had to say on the matter — to let your financial situation dictate the best time to buy a house. 
"The truth is, housing market predictions are about as reliable as weather forecasts," Cruze suggested. "The real estate pros make their best forecasts based on data, but no one can know what's going to happen with 100% accuracy."
"The market shouldn't determine your decision to buy a house. If you're prepared to buy a home, then it's a good time, even if inventory is limited. If you're not prepared, it's not a good time, even if there's plenty of inventory."
More From GOBankingRates