Life and Money
20 Home Renovations You Can Make for $1K or Less
These cheap home renovations could increase your home's value.
You don't have to spend big bucks to increase your home's value. In fact, lower-cost home improvement projects, such as a garage door replacement or installing stone veneer siding, tend to return a greater value than more upscale projects, according to Remodeling magazine's "2018 Cost vs. Value Report." It's a tip home remodelers learn right away.
If you want to spruce up your home but have a limited budget, there are plenty of inexpensive projects that offer a big payback — and the sooner you do them, the better.
Click through to see 20 ways you can renovate your home for less.
1/20
Arpad Benedek / iStock.com
1. Paint the Front Door
You can boost your home's curb appeal at a small cost by painting your front door. "With a good coat of primer and a couple coats of exterior paint, your door will look new and striking at first glance," said Dina Gibbons, home and garden design expert at RubberMulch, a company that makes environmentally responsible mulch from rubber.
Research shows that a home's value can increase as much as $8,000 just by updating the front door, said Gibbons. The primer should cost about $30, and paint costs between $25 and $50 for a gallon. Then, you can install a door knocker for less than $50 to add a decorative touch.
2/20
sergeyryzhov / iStock.com
2. Replace the Front Door
If you have room in your budget and your current front door needs more than a coat of paint to make it look better, install a new door. Something as simple as replacing the front door can make your home a great investment.
For about $1,000, you can replace your front door and update your house number, said Janine Acquafredda, an associate broker with House-n-Key Realty in Brooklyn, N.Y. This improvement ranks as one of the highest on Remodeling magazine's "Cost vs. Value" payback scale — homeowners who replace a front door recoup more than 90 percent of the cost.
3/20
brizmaker / iStock.com
3. Install a New Garage Door
Replacing a garage door is another low-cost project that offers a great return on investment — nearly 100 percent, according to Remodeling's "Cost vs. Value" report. You can get a garage door replaced for $700 to $1,000, said Connor Roberson of A Plus Garage Doors in Charlotte, N.C.
4. Make an Old Garage Door Look New
Another way to improve the look of your garage door without blowing your budget is to paint it. "People tend to underestimate just how big a garage door is," Roberson said. "Once it is painted, no one will miss the difference."
Homeowners can also attach decorative hardware such as handles or faux hinges to their doors. All of these upgrades can be done with a little elbow grease and for less than $100, he said.
5/20
warrengoldswain / iStock.com
5. Add a Fresh Coat of Paint to a Room
The walls in your home likely have dings, marks and paint that has lost its luster or is an outdated color. "For just about $35 per gallon, you can transform those interior walls into a bright, new color that has some fresh sheen," said Geoff Sharp, founder of Sharper Impressions Painting Company. Or for about $350, you can get an average-sized bedroom for a child painted by a professional, he said.
Sean Juneja, co-founder of interior design firm Décor Aid, recommends using neutral grays or creams that freshen and brighten a room and appeal to a mass market. "Avoid anything that is too bold or dramatic," he said.
6/20
carlofranco / iStock.com
6. Add New Flooring
Replacing wall-to-wall carpeting and other outdated flooring will provide a great return on your investment. According to This Old House, real estate brokers estimate that an investment of $600 to $900 for new flooring offers a return of up to $2,000.
Juneja recommends using Pergo, a laminate wood that fits tongue-in-groove and is easy to install. An average-sized room would cost about $400, he said.
7/20
Peter_Visual / iStock.com
7. Replace Dated Brass Fixtures
Back in the 1980s, shiny brass fixtures were popular, but now they just make homes look dated. Replacing these fixtures with brushed nickel or oil-rubbed bronze fixtures can instantly update your home, said Mindy Jensen, community manager for BiggerPockets, an online real estate investing resource.
It won't cost a lot, either, to replace the '80s brass in your home. For example, cabinet knobs start at about $1 each and drawer handles start at $2, Jensen said. You can get modern door knobs for $20 and up, and plumbing fixtures cost $50 and up, she said.
8/20
pkazmercyk / iStock.com
8. Make Brass Fixtures Look More Modern
There's a cheaper alternative to updating brass fixtures in your home. You can buy a bottle of brass darkening solution online or from a craft or home improvement store for less than $10 to give your fixtures an antique brass look, which is trendy now.
"Put it on everything brass, and bring your home into the 21st century," said Sam Perks, a real estate broker with Re/Max House of Real Estate in Fort Lauderdale, Fla. It will give your fixtures a more modern appearance and add appeal to your interior, he said.
9/20
Flamingo_Photography / iStock.com
9. Install New Light Fixtures
Lighting is one of the most important things you can update in a home, Juneja said. And it won't set you back too much to install updated overhead fixtures, and add both floor and table lamps to a room.
You should budget about $100 to $200 per fixture and $10 to $20 for enough light bulbs for each room, Juneja said. Be sure to avoid fluorescent lighting, which can cast a harsh glow, he said. When showing your house for sale, switch LED bulbs for incandescent lights, which create a softer light.
10/20
monkeybusinessimages / iStock.com
10. Change Light Switches to Dimmer Switches
As you update the light fixtures in your home, don't neglect the light switches. Perks recommends replacing standard light switches with dimmer switches — ideally models that have motion sensors that turn lights on when a person enters a room and off when there's no activity for a certain amount of time.
"Buyers today want energy efficient homes," Perks said. "In low-traffic areas, a motion sensor switch can save a lot of energy that would otherwise be wasted when lights are left on."
You can get dimmers for as little as $13 and light switches with motion sensors for about $25 and up.
Call a Professional: 13 Home Improvement Projects You Didn't Know Are Illegal to DIY
11/20
Jodi Jacobson / iStock.com
11. Revamp Kitchen Cabinets
Kitchen updates can be the key to maximizing your home's value. But you don't have to start from scratch to remodel your kitchen. A relatively inexpensive way to give your kitchen an updated look is to paint — rather than replace — cabinets and add new knobs, Juneja said. Expect to spend about $35 per gallon of paint and $10 to $12 per knob.
Or, you could replace a couple of cabinet doors with glass doors to instantly modernize them and bounce light throughout the space, Juneja said. It will cost about $500 to add two glass cabinet doors.
12/20
Sisoje / iStock.com
12. Update Your Kitchen Tile
Your tile could be making your kitchen look outdated. Swap it out for classic subway tile or mosaic tile, which Jensen said is popular and affordable. Jensen said she bought mosaic tile for her kitchen from Costco, which cost $5 per square foot.
You can also take a class at a home improvement store to learn how to install tile. "Take your time, and you will be amazed at how easy it can be," she said.
13. Upgrade Kitchen Appliances
You won't be able to replace all of your kitchen appliances for less than $1,000. But you should be able to buy at least one new appliance — even a refrigerator — to update the look of your kitchen (as long as it has the same finish as your other appliances and doesn't make them look dated).
Juneja also suggests buying a few new smaller appliances, such as a microwave or even a colorful toaster, to brighten your countertop.
14/20
James Brey / iStock.com
14. Freshen Up a Bathroom
In addition to the kitchen, the bathroom is one of the rooms that benefits the most from small improvements, according to HGTV. And you can update for less than $750.
Juneja said lighting is the most important feature in a bathroom to upgrade. You can add new overhead lights and wall sconces near a mirror for about $400. Then, buy new a new rug, shower curtain and towels for about $150 to freshen up the room.
Nancy Freedman, who operates The Taskmistress personal assistant service, recommends updating a bathroom by replacing the vanity. She said she paid $650 for a store-bought vanity from Ikea and custom-made stone countertop.
Check Out: The Best and Worst Home Goods to Buy at IKEA
15/20
ftwitty / iStock.com
15. Clean Your House's Exterior
Realtors suggest that a good, thorough cleaning of the front of your home can increase the value by several thousand dollars, Gibbons said. But the cost of making this improvement is low. You can rent a pressure washer for less than $100 to clean the dirt and mildew from your home. Or, you can hire someone to do it for you for about $200, Sharp said.
16/20
YinYang / iStock.com
16. Spruce Up Your Yard
Improving your property's curb appeal can be as simple as cleaning up your current landscaping. Acquafredda said you can pay about $150 for a lawn care professional to spruce up your front yard by trimming bushes and removing weeds. A clean yard — along with a clean exterior — can attract more eyes to your property and get you offers that are as much as 5 percent to 8 percent higher than offers for homes that haven't made these simple improvements, Acquafredda said.
17/20
vgajic / iStock.com
17. Plant Evergreen Trees
Planting a screen of evergreen trees can create year-long privacy and a natural property line that can give a home seller an edge over competing properties, Perks said. A 4-foot tree can cost around $50 or so.
"While it's unlikely to add much dollar volume to a sale, it can easily create a perception of completeness that will make a sale happen," Perks said.
Don't Miss: Sneaky Expenses of Renovating Your Home
18/20
Chokmango / iStock.com
18. Add Landscape Lighting
Having low-voltage landscape lights on a timer adds both an element of security and safety to the home as well as evening and nighttime curb appeal, said John Bodrozic of digital home management service HomeZada. You can get 10 lights to install around your front yard for about $1,000, he said.
19/20
epantha / iStock.com
19. Re-Flash and Seal Your Chimney
Consider this an investment in maintenance rather than an improvement. Chimneys can decay over time, and water can seep into your home and cause thousands of dollars of damage, said Adam Capps, division manager at ACS Commercial Roofing. It will cost about $750 to re-flash and seal your chimney — and save you money down the road.
20/20
Feverpitched / iStock.com
20. Paint the Fascia Boards Along Your Roof
Hiring a professional to paint your home's exterior could cost several thousand dollars, Sharp said. But you can have the trim along your home's roof — the fascia boards — painted for less than $1,000.
"Homeowners often neglect this accent piece on their home," Capps said. "For a minimal cost, you can really improve the curb appeal and protect your wood from rot." Expect to pay $600 to $700 for an average-sized home.
Click through to read about home renovations that will hurt your home's value.
About the Author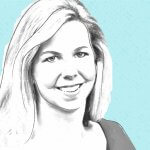 Cameron Huddleston is an award-winning journalist with more than 18 years of experience writing about personal finance. Her work has appeared in Kiplinger's Personal Finance, Business Insider, Chicago Tribune, Fortune, MSN, USA Today and many more print and online publications. She also is the author of Mom and Dad, We Need to Talk: How to Have Essential Conversations With Your Parents About Their Finances.
U.S. News & World Report named her one of the top personal finance experts to follow on Twitter, and AOL Daily Finance named her one of the top 20 personal finance influencers to follow on Twitter. She has appeared on CNBC, CNN, MSNBC and "Fox & Friends" and has been a guest on ABC News Radio, Wall Street Journal Radio, NPR, WTOP in Washington, D.C., KGO in San Francisco and other personal finance radio shows nationwide. She also has been interviewed and quoted as an expert in The New York Times, Chicago Tribune, Forbes, MarketWatch and more.
She has an MA in economic journalism from American University and BA in journalism and Russian studies from Washington & Lee University.