Housing Market 2023: 5 Reasons You're Having Trouble Buying a New Home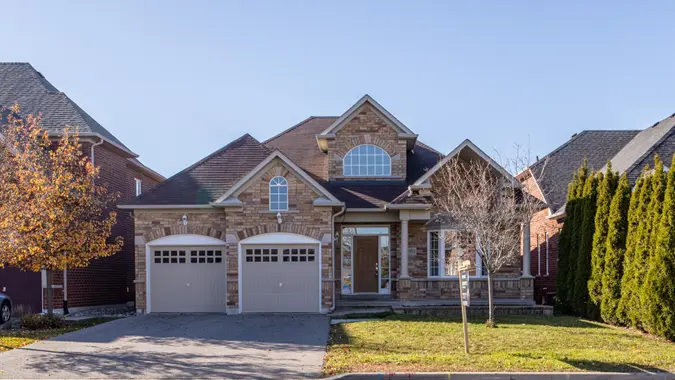 Dillon Kydd / Unsplash
The housing market in 2023 has presented significant challenges for individuals looking to purchase a new home. With high prices and a shortage of available properties, many aspiring homeowners are facing difficulties. Here are some of the reasons behind the housing market struggles as well as insights into the factors affecting affordability.
1. The Ongoing Housing Shortage
Since the Great Recession, the housing market has experienced a shortage of available homes for sale. The decline in new construction, coupled with a growing population, has contributed to the imbalance between supply and demand.
2. Supply Chain Issues and Rising Material Costs
The COVID-19 pandemic has further exacerbated the housing shortage. Supply chain disruptions and increasing material costs have hindered new construction, making it even more challenging to meet the demand for homes.
3. Institutional Investors and Regulatory Barriers
The presence of institutional investors in the housing market has also played a role in the shortage. Large-scale investors purchasing properties for rental purposes reduce the number of homes available for sale to individual buyers. Furthermore, regulatory barriers have limited new construction, further impacting the shortage.
4. High Mortgage Rates and Home Prices
The housing market's current affordability crisis can be attributed to high mortgage rates and soaring home prices. Existing home sales have declined, making it increasingly challenging for buyers to find affordable options.
5. The Federal Reserve's Impact on Interest Rates
The Federal Reserve's decision to maintain interest rates affects long-term home loans. Experts predict mortgage rates will remain above 6% for the foreseeable future. This makes it difficult for individuals to secure affordable financing, hampering their ability to purchase a new home.
The Need for Increased Inventory and Lower Interest Rates
To alleviate the affordability crisis, the housing market requires an increase in available inventory and lower interest rates. However, a rapid decrease in rates could lead to a rebound in prices, further hindering affordability.
Potential Solutions and Outlook
Despite the challenges, new home sales have experienced an increase. This indicates individuals are finding ways to navigate the housing market and secure their dream homes.
Property Management for Rental Income
Investors can take advantage of the current market conditions by investing in rental properties. The shortage of available homes has led to increased property values, higher rental income, and decreased vacancy rates. Property management can help protect these investments and ensure a steady income stream.
Anticipated Improvement in the Market
Experts anticipate the housing market will improve in the coming years if mortgage rates fall. This would increase affordability and provide a more favorable environment for homebuyers.
The Bottom Line
The housing market in 2023 presents several challenges for individuals looking to buy a new home. The ongoing shortage of available properties, coupled with high mortgage rates and home prices, has created an affordability crisis. However, there are potential solutions, such as investing in rental properties and awaiting anticipated market improvements. By understanding the factors affecting the housing market, you can make informed decisions and navigate the challenges to achieve your homeownership goals.
Editor's note: This article was produced via automated technology and then fine-tuned and verified for accuracy by a member of GOBankingRates' editorial team.
More From GOBankingRates