Housing Market 2023: These Seller Mistakes Can Lead To a Delisting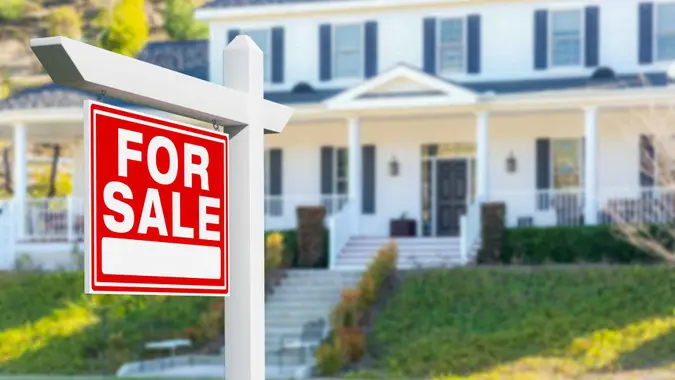 Feverpitched / Getty Images/iStockphoto
Even in a sellers' market, there's no guarantee that listing your home will lead to a sale. According to a recent Opendoor analysis, since 2021, around 10% of listings throughout the year are eventually delisted (i.e., taken off the market). While sometimes this can be due to circumstances that are outside of the seller's control, there are some missteps that sellers make that cause their home to eventually be taken off the market.
Here's a look at the biggest mistake sellers make that can lead to a delisting.
Not Upgrading Your Home Before Listing It
You only get one chance to make a first impression, and this applies to selling your home.
"There's a limited window to make an impression on most potential buyers," said Amit Arora, VP of investments at Opendoor. "For homes that sell within 60 days, the vast majority of visits happen during the first month of listing, particularly during the first week. In fact, if sellers don't see offers in the first two weeks, that's often a sign something isn't matching buyers' expectations — and they may need to make some upgrades to the home or drop the price."
However, if you make upgrades after the home has already been on the market for a while, it could be too late.
"The longer a home stays on the market, the greater the risk that people may assume something is wrong with it, decreasing interest and increasing the likelihood of delisting," Arora said.
"Another Opendoor analysis found that homes in better condition are not only closing at or above their list price nearly 10% more often than comparable homes in worse condition, but are also selling more than 20% faster," he added, "showing home condition is a priority for today's buyers."
Overpricing Your Home
"The most common seller mistake that can lead to delisting is overpricing their home," Arora said. "In today's market, affordability is a top priority for buyers, so homeowners need to understand what's happening in the market. In fact, an Opendoor survey found that 77% of buyers and sellers are concerned about interest rates and 72% of homebuyers are worried about affordability."
Choosing the appropriate price for your home depends on a number of factors, including the supply and demand in your particular area.
"There's no silver bullet with pricing, and a lot of it depends on your neighborhood dynamics and your specific home, but it's critical that sellers are aware of supply versus demand," Arora said. "On the supply side, sellers should consider how many other homes in their neighborhood or surrounding areas are listed. If there aren't that many, and they're in a desirable area, they'll have more flexibility on pricing. Active competition is key. When there are more choices, buyers can be pickier.
"On the demand side, there are macro factors, like interest rates, and home-level factors, like neighborhood features, that translate to desirability."
More From GOBankingRates