Increase Your Home's Value With These 7 DIY Remodeling Projects
These summer remodeling projects can transform your outdoor spaces and boost your home's value.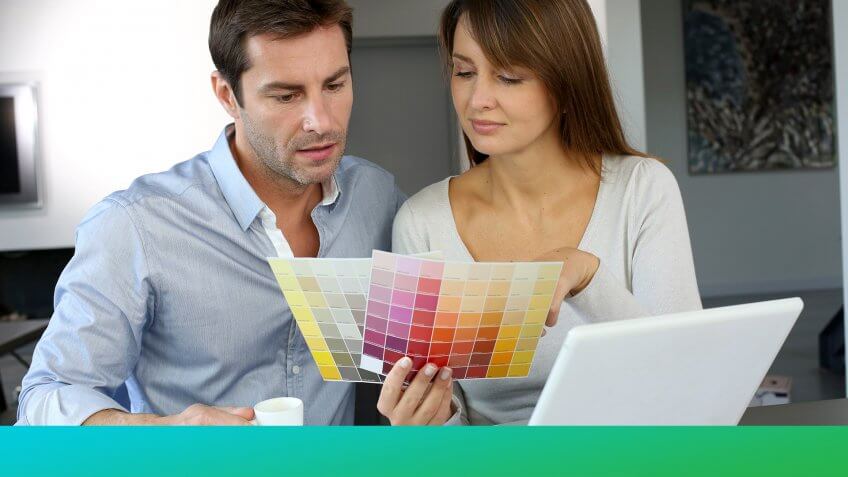 goodluz / Shutterstock.com
Now that it's summer, you're busy making plans for vacations and backyard barbecues, but you might also consider remodeling projects that will increase your home's value. Investing a little time and money in your residence now can seriously pay off if you decide to put it on the market down the road.
"Summer doesn't just mean warmer weather — it also means home improvement season is in full swing …" said Brad Hunter, chief economist for home improvement resource website HomeAdvisor. "No matter the size of a family's budget, the warmer months comprise the peak time for homeowners to take on home projects."
If you decide to remodel your home, be strategic, because not all updates increase an appraisal. Make your home the most valuable property on the block by tackling at least a few of these seven outdoor summer remodeling projects that can increase your home's value.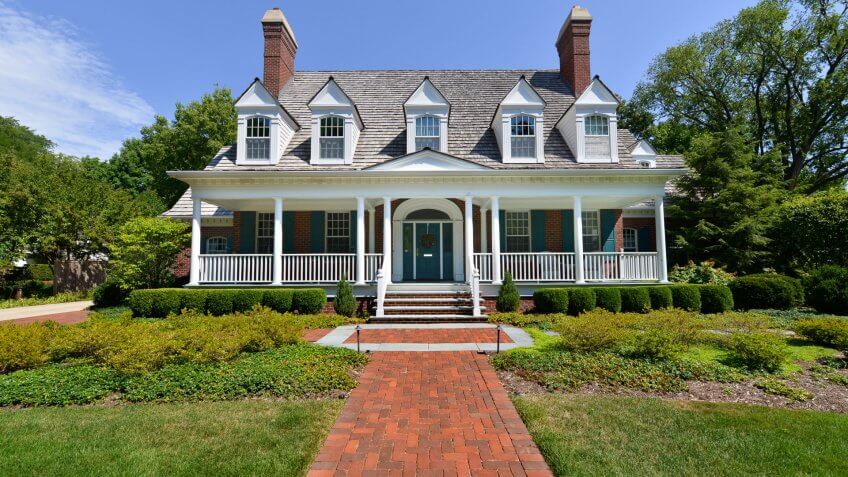 dlewis33 / Getty Images
1. Paving a Walkway
Home value boost: $795 to $1,425
Pro cost: $900 to $950
DIY cost: $530 to $555
Pavers can be heavy, so if you go the DIY route, enlist a helper and/or have your materials delivered, said Joe Raboine, director of Belgard Design Studio and Elements R&D. Don't take this project on unless you're sure you can handle the heavy lifting. If your walkway is more complex, Raboine said a pro can help design and recommend materials that can match the exterior of your home.
Not only will paving a walkway increase your home's value, it also looks beautiful and is extremely functional. When the project is complete, you'll no longer have to endure filthy shoes from walking through the previously dirt-filled area.
This is one of the best remodeling projects, because Raboine said it could return as much as 150 percent of the funds invested. It's a simple way to upgrade your home without taking on a major initiative.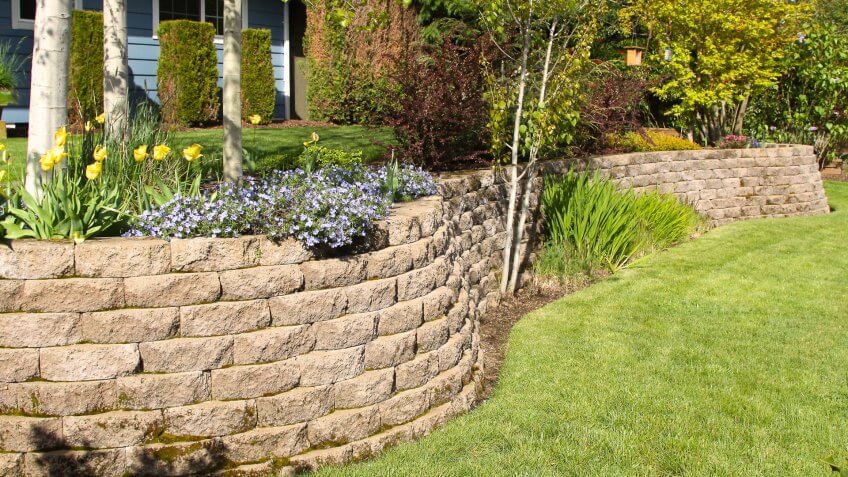 davelogan / Getty Images
2. Retaining Walls
Home value boost: $1,800 to $18,000
Pro cost: $5,100 to $12,000
DIY cost: $1,200 to $5,095
If you have a sloped yard that is difficult to mow, installing a retaining wall could be an investment that pays. Highly functional, this update can offer hillside stabilization and prevent landslides.
Also visually appealing, a retaining wall can make it possible to create a beautiful landscape design otherwise impossible on a steep surface. Retaining walls can be made from a variety of materials — like brick, concrete and stone — depending on their purpose.
Both practical and pretty, a retaining wall is one of the best remodeling projects, as it can seriously increase your home's value. If you're considering putting your home on the market, this enhancement creates more yard space, which will make your property more attractive to potential buyers. A well-built retaining wall can help give buyers peace of mind in feeling like the property is a sound investment.
Don't Miss: 20 Home Renovations That Will Hurt Your Home's Value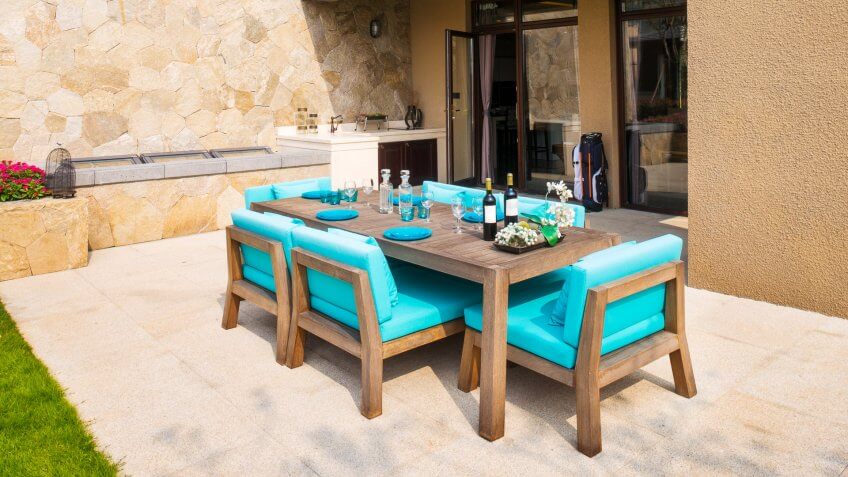 zhu difeng / Shutterstock.com
3. Patios/Eating Areas
Home value boost: $600 to $3,000
Pro cost: $1,000 to $2,000
DIY cost: $400 to $500
Patios can increase your home's value up to 12 percent, said Raboine, making this a great summer remodeling project. Of course, all patios aren't built equally, so if you remodel your home with one, make sure it's done right.
The HomeAdvisor site lists three common mistakes in the construction of patios — poor leveling and hand-cutting and inadequate edging. If this is a DIY project, the site recommended using a steel hand tamper to make sure the ground is level.
You might be tempted to cut pavers by hand to save time, but the HomeAdvisor site warned this can result in uneven cuts that will make the finished product look shoddy. Instead, HomeAdvisor recommends using a wet masonry saw to ensure a polished cut. If you don't want to take this step, consider using precut pavers, said Raboine.
Finally, HomeAdvisor cautions that edging must be solid and carefully installed, as it is a key structural component of a paver patio. Bypassing the edging portion of the project, not using a durable material or failing to install it properly will cause the patio to spread, noted the site.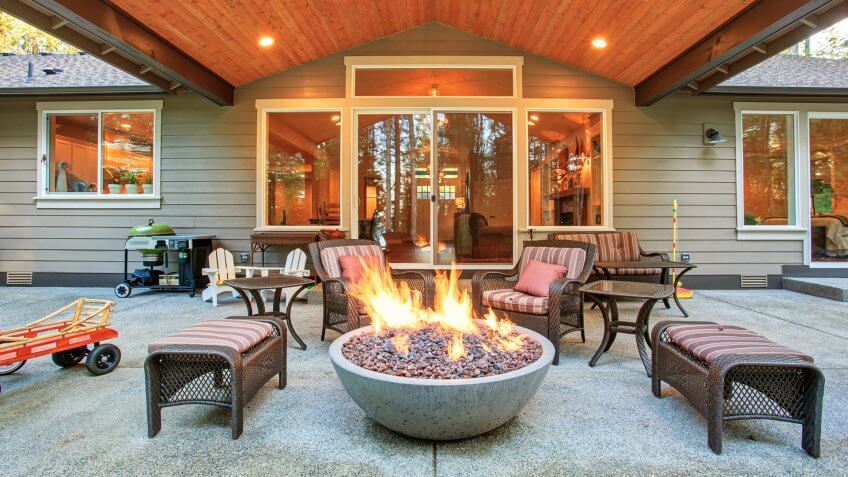 irina88w / Getty Images
4. Fire Pit Installation
Home value boost: 150 percent
Pro cost: $1,400 to $5,000
DIY cost: $200 to $400
Building a fire pit as a DIY project and having it installed by a professional offers some different benefits, said Raboine. If you make it yourself, you can create a portable model that can be moved when not in use. On the other hand, he noted that a fire pit built by a professional can look very impressive, delivering a good return on your investment.
Beyond determining who will build your fire pit, you'll also need to decide if you want it to be fueled by wood or natural gas. If you opt for the latter, you'll need to hire a plumber to hook the fire pit up to the gas line.
After the initial installation, this approach might be easier, because you won't have to find firewood or endure thick campfire smoke every time you want to heat things up outdoors. However, this is a matter of preference, so decide what works best for your home.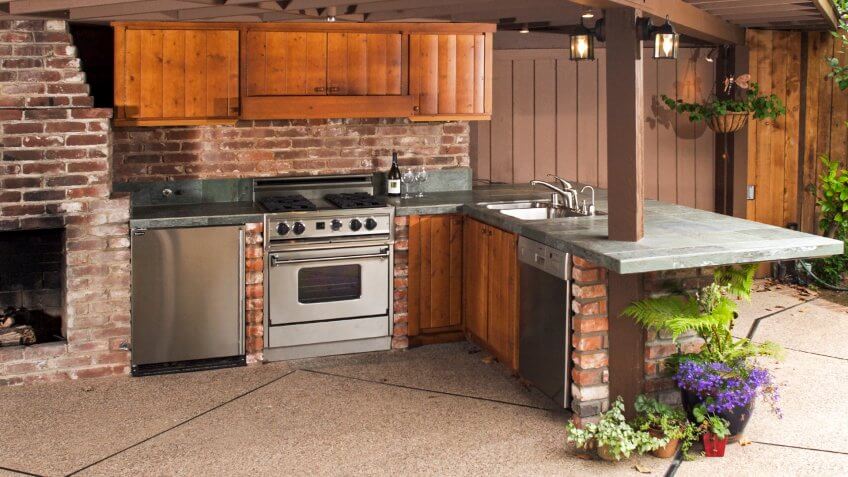 Mike G / Getty Images
5. Outdoor Kitchen
Home value boost: 130 percent
Pro cost: $1,000 to $9,000
DIY cost: $900
Building an outdoor kitchen is a major undertaking. Consequently, Raboine recommended hiring a contractor for anything but a bare minimum project involving the installation of a grill and a simple countertop.
When it comes to building materials, he suggested using stone, as it's heat resistant and can help prevent stains from outdoor weather conditions. For the floor, he advised using paving stones, as they're hard to stain, easy to maintain and if one does happen to get damaged, you can just swap it out for a new one.
This is one of the best summer remodeling projects to turn your home into an entertainer's paradise. If you live in a warm climate, it's especially enticing, because an outside kitchen can be used year-round. This makes it easier than ever to host outdoor parties or even simple family dinners al fresco.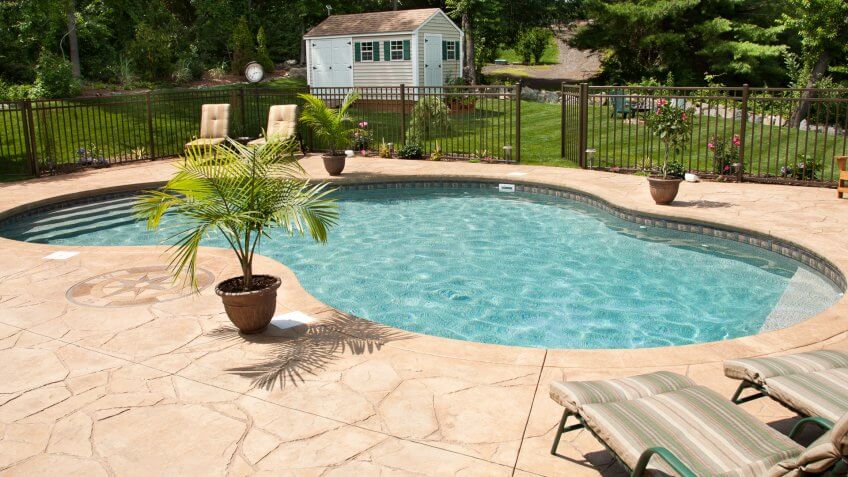 km406 / Getty Images
6. Pool Deck
Home value boost: 65 percent to 90 percent
Pro cost: $2,000 to $7,000
DIY cost: $31 per square foot
More than just a way to increase your home's value, installing a pool deck is a safety measure. Technically, you can complete this as a DIY project, but Raboine recommended using a professional. He said the work can be difficult, and hiring a professional is the safest route.
The last thing you want is for anyone to fall on a slick pool deck. Raboine suggested using pavers for areas that are likely to get wet, so children — and everyone else — do not slip.
One of the best remodeling projects for both an above-ground pool and an in-ground pool, a well-built deck is an addition you won't regret. If you decide to put your home on the market, this can be a selling point for buyers with young children or anyone concerned about safety.
"Building a new deck or porch, at around $6,900, not only brings up a home's resale value, but adds character and style for homeowners who like to spend time outside entertaining," said Hunter.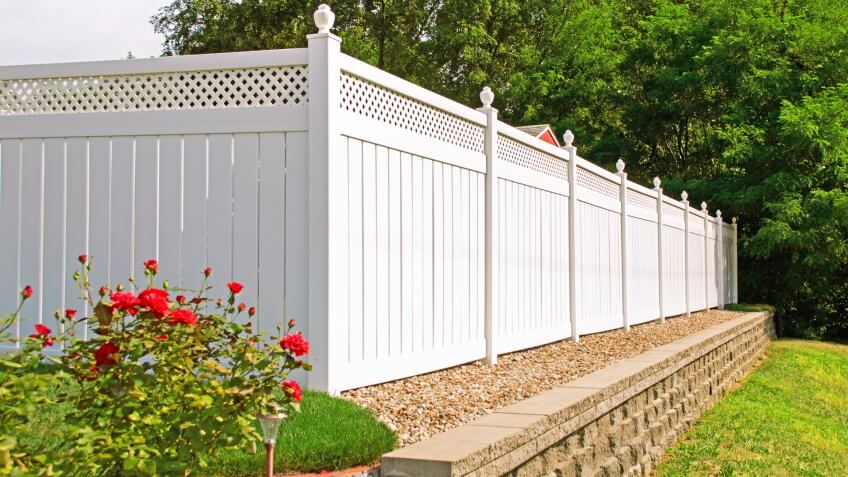 ghornephoto / Getty Images
7. Fence
Home value boost: Varies by material used
Pro cost: $2,647
DIY cost: Price per linear foot — metal/chain $7, wood $12, vinyl $17, aluminum $26
If privacy is an issue in your neighborhood, building a fence can be one of the best remodeling projects. The HomeAdvisor site recommended opting for a 6-foot fence, as it's the most popular height.
The size of your property and material used to build the fence will largely determine its cost. Since you're trying to increase your home's value, choose a look that's visually appealing to maximize your return on investment.
Chain-link fences are the most affordable option, with the average cost ranging from $1,100 to $2,300, according to HomeAdvisor. Despite its low price, this material doesn't have the best curb appeal, so it offers more function than fashion.
Wood fences average in price from $1,500 to $3,500, according to HomeAdvisor, but the site cautioned the type of wood used largely determines its cost. Cedar is a more affordable option, while redwood is a more costly, higher-end material.
Offering a more non-traditional look, vinyl fences have an average price tag of $2,000 to $5,000, according to HomeAdvisor. The site touted them as easy to clean, with a variety of available color options.
Hovering around the same average price, HomeAdvisor estimated the average cost of an aluminum fence at roughly $2,000 to $5,000. Described as low-maintenance, the site recommended it as a great option for swimming pool fencing.