Is Your House Worth the Mortgage? 10 Ways To Know If You're Getting Your Money's Worth

8 min Read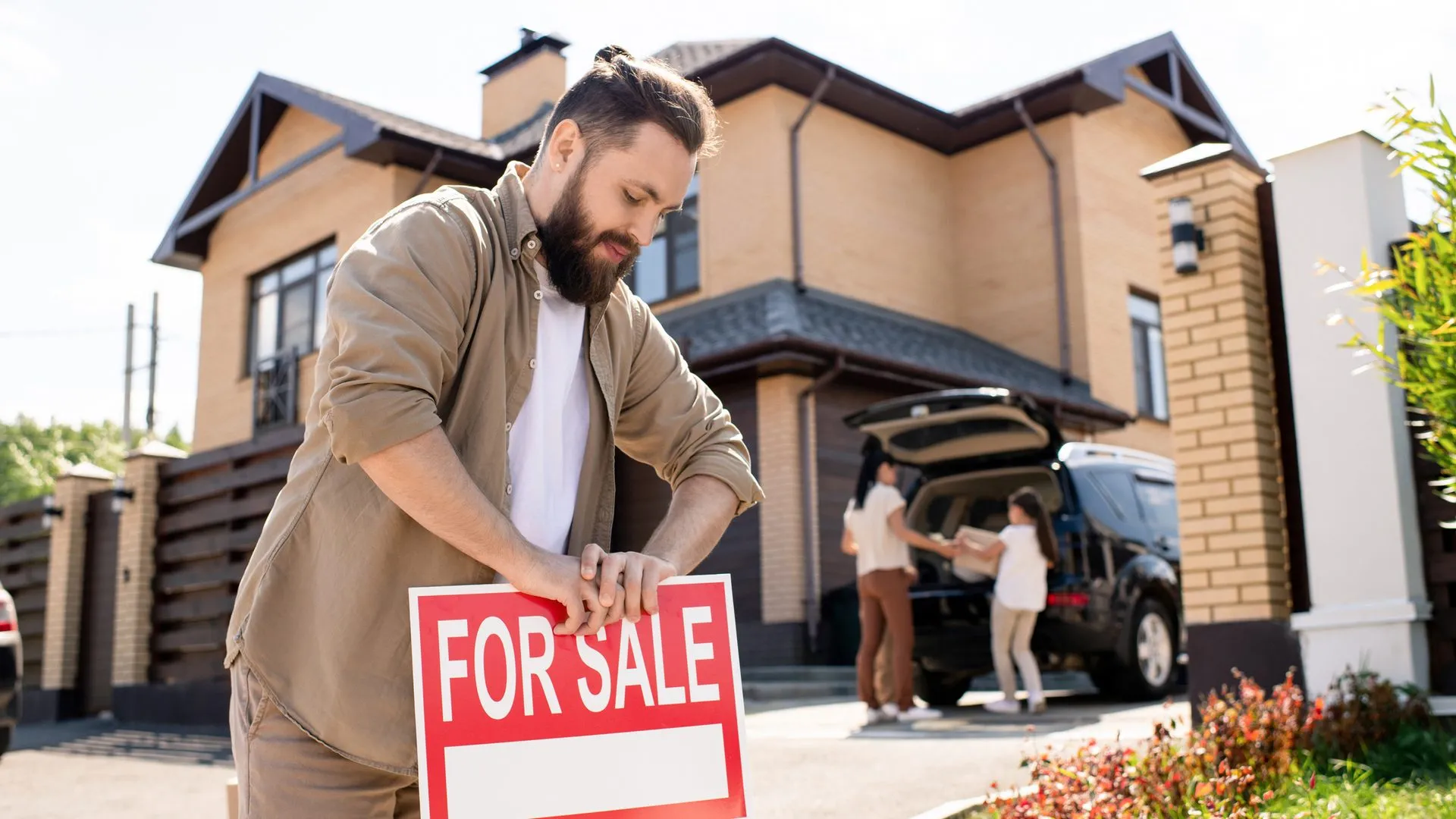 Potential Rent Outpaces Mortgage Expenses
About as straightforward as it gets, crunching numbers can help you understand if your mortgage payment makes sense. Noah Damsky, CFA, principal at Marina Wealth Advisors in Los Angeles, said gauging the potential rent you would be able to charge for your home can be telling.
"Find out if the net income rate of return — rent after expenses divided by market value — if you were to rent the home, is greater than the interest rate of the mortgage," he said. "If the home can generate enough income to outpace the cost of the mortgage, then it may be a good investment."
Of course, you don't actually have to be planning to rent the house out to use this method, but the result can be eye-opening.
You Plan To Own the Property for Many Years
Even if your mortgage payment is a bit more than you'd like, that doesn't necessarily mean it's a bad investment.
"With each mortgage payment, less money is spent on interest and more on paying down principal, which means the longer you stay in a house, the more 'worth it' a mortgage payment becomes," said Chris Diodato, CFA, CMT, CFP®, founder and lead financial planner at WELLth Financial Planning in Palm Beach Gardens, Florida. "Therefore, the biggest question in determining if a mortgage payment is worth it is 'How long will I spend in this home?'"
He said this is important to understand, given the transaction costs for buying and selling a home are approximately 10% of the purchase price for a round-trip transaction.
Property Taxes Aren't Outrageous
Everyone pays property taxes, but if yours are a significant part of your mortgage, this could be a red flag.
"Property taxes are a sunk cost, meaning those dollars cannot be recovered," Diodato said. "It's important to consider how much of your monthly payment goes to taxes, interest and finally paying down your mortgage."
Sky-high property taxes can consume a serious part of your mortgage.
"In high-tax rust belt cities — and Texas — for example, a $2,000 monthly payment could easily be 40% or 50% property taxes, meaning there is less money to pay down your mortgage," he said.
Home Appreciation Aligns With the National Average
A home that's a good investment appreciates with time, which can equate to earning serious cash if you sell the property after many years of ownership.
"While transaction costs will take a bite out of your wallet when buying a home, price appreciation should help make up for it," Diodato said. "Historically, home prices have increased by just under 4% a year, [but] over the last year, they've gone up 18.6%."
However, he said you can't expect this trend to last.
"It's important to realize that we're currently in an unusual environment and that expecting this type of price growth over the long-term is unrealistic," he said. "For example, at an annual appreciation rate of 18.6%, the price of a home today would increase tenfold in about 14 years. Sounds unlikely."
The Home Works for You
It's not always easy to find the right property, so Jason Gelios, a realtor in Southeast Michigan, said to consider how your home is used for you personally.
"Some homes are located in a higher-priced area with a higher mortgage payment, but it works better for the homeowner," said Gelios, who is also the author of the book "Think Like a REALTOR." "Other homeowners may decide that a higher-priced area is not for them and they decide to move to a less expensive area to cut down that payment."
When trying to make sense of your mortgage payment, he said to look at your local real estate market in terms of homes currently for sale, pending and recently sold.
The Location Is Desirable
Many people buy a home thinking its value will automatically go up. However, Omer Reiner, a licensed realtor & president of FL Cash Home Buyers, LLC, based in Fort Lauderdale, Florida, said this is only the case if the house is in an area people actually want to be in.
"Many people buy houses in the middle of nowhere thinking the value will only go up, but why would people want to live in the middle of nowhere?" he said. "It would be hard to travel for business and there would be few people around to socialize with."
He said these homes always have potential buyers, but the location could be so niche, you'll find yourself selling your home for far less than expected.
It Doesn't Strain Your Budget
No matter how much you like your home, it's bound to be stressful if you can barely afford the mortgage payments. Being house poor can make it hard to keep up with other essential expenses — as well as enjoying indulgences like dining out and travel.
Maybe your income has decreased since you bought the house or your expenses have increased. It's also possible your budget is the same, but you've simply realized the mortgage payment you signed up for is too much.
No matter what the case, if your hefty mortgage is a major source of stress in your life, it's probably not worth it.
You Can Afford To Make It Your Own
More than just a roof over your head, your home should be your sanctuary. However, if the mortgage and upkeep expenses are so high, you can't put your personal touches on the house, this can be frustrating.
Living in a space that doesn't feel like your own probably doesn't sit well with you — and it shouldn't. If this is just a short-term issue, it's likely not a huge deal, but think twice if you don't see an end in sight.
It's Not the Most Expensive on the Block
There's something to be said about not owning the house on the street with the highest sale price. You might envy your neighbor's larger, more extravagant house, but it's likely not worth it.
Real estate agents use comparable local properties to gauge a home's value. A house with a sale price notably higher than everyone else's on the block was probably valued too high.
Hopefully you're not the neighbor with the overpriced house, but if you are, there's likely a reason everyone else paid less to live in the area.
There's Nowhere Else You'd Rather Live
It's a bit cliché, but home really is where the heart is. If you can easily afford your mortgage and are truly happy with your house, this monthly payment is probably worth it.
Whether the location is convenient to practically everything in your life or your serene backyard serves as an oasis from an otherwise hectic lifestyle, you can't put a price on happiness. Moving to save money on your mortgage payment would likely decrease your quality of life, making it wise to stay put.
More From GOBankingRates
About the Author