10 Lies About Investing In Real Estate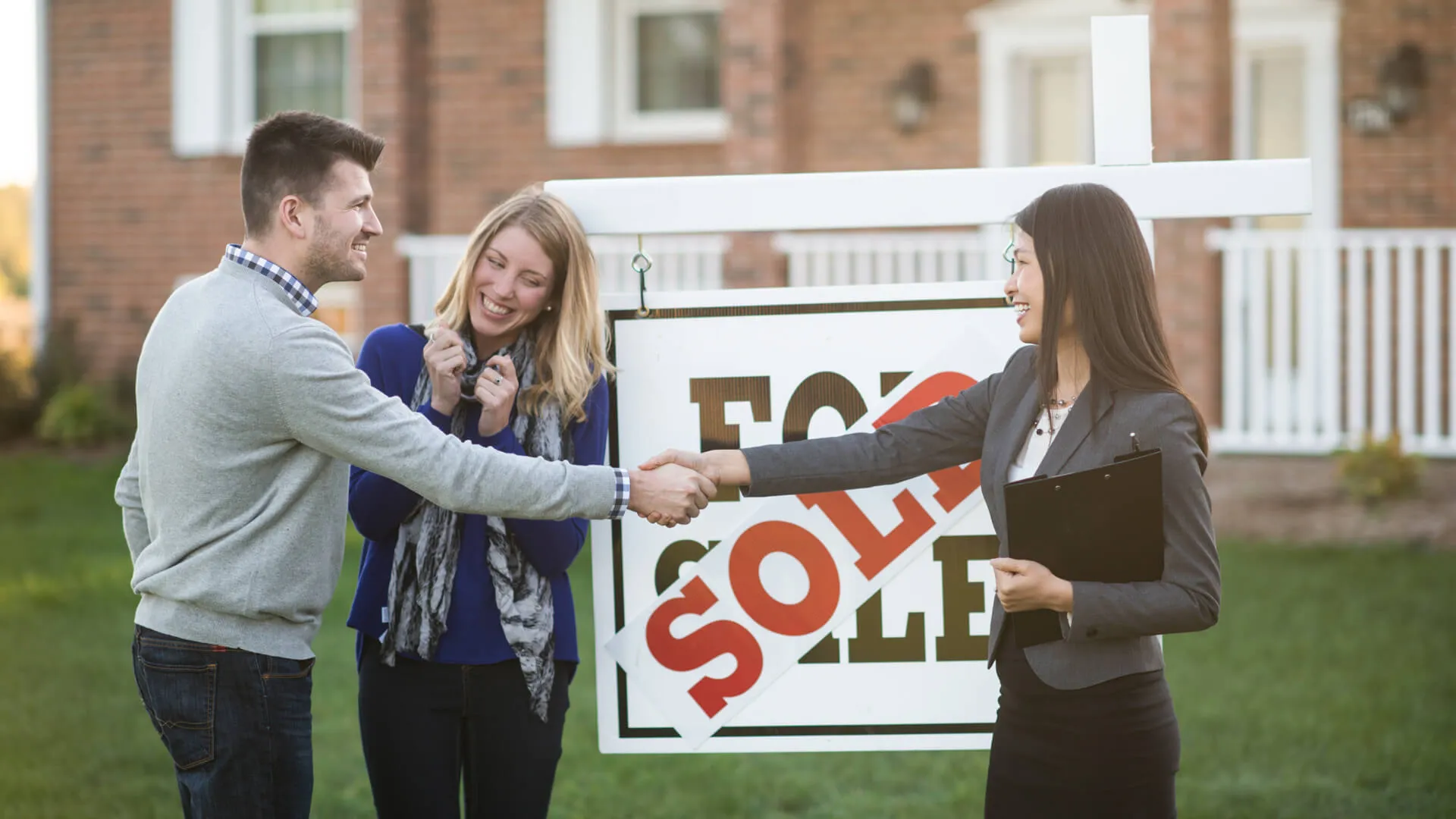 Paying a Mortgage Costs About the Same as Rent
If you're tired of paying rent and are looking to jump into a mortgage, don't assume that the two necessarily equate. Typically, when renters look to buy, part of the reason they want to move is to upgrade their standard of living. If this means moving into a larger home than the one you currently rent, your mortgage will likely be higher. If you move into a fixer-upper, you'll have to add in the cost of renovation to your mortgage, which could be tens of thousands of dollars. The bottom line is that if you're looking to upgrade your standard of living by moving into a new home, your mortgage will likely end up being higher than your rent.
If You Can Afford a Mortgage, You Can Afford a House
It's easy for anyone to calculate a sample mortgage payment online. If you're renting and you calculate a mortgage payment similar to your current rent, don't forget that you're overlooking some additional — and necessary — expenses. Specifically, you'll have to pay property tax, homeowners insurance and potentially homeowners association dues and even private mortgage insurance on top of your mortgage payment. This can all add up to thousands of additional dollars per month. 
For example, if you take out a $300,000, 30-year mortgage at 3.5%, your mortgage payment will be $1,347. But depending on where you live, your property taxes might be an additional $250 per month, on top of another $250 in insurance. If you're buying a condo, tack on another $300-$700 in HOA fees, and if you put down less than 20%, add another $150 or more in PMI. All-in, your $1,347 mortgage payment could balloon up to another $1,000 or more. Just because you can afford a mortgage payment doesn't mean you can afford that house or condo.
Housing Is Always in Demand, So It's Easy To Sell a Home
Currently, the supply-demand dynamic in the housing market is so out of whack that headlines abound with stories of bidding wars, cash offers and homes selling well above their asking price within a matter of hours. But the reality is that in a normal market, it can take many months to sell a home. Even in today's market, homes that are overpriced are sitting on the market for weeks or months. While it's true that people will always need a place to live, if you see your home as a liquid asset that can quickly be converted to cash you may be mistaken.
Buying Real Estate Is Always a Good Investment
Notwithstanding the spike in real estate prices over the past few years, real estate in general typically only keeps up with inflation, with perhaps a few extra percentage points return. Most financial professionals will recommend that you view the purchase of a home as a lifestyle choice first and foremost, rather than as an investment. While there will always be underpriced homes that are snapped up by speculators and sold at a quick profit, most fairly priced homes appreciate slowly and steadily, not like the 15% to 20% returns over the past few years. And if you pick an overpriced home in a poorly located area — remember the mantra, "location, location, location" —  you might even find yourself underwater for years. 
You Can Always Deduct Your Mortgage Interest
One of the biggest supposed advantages of owning a home is the ability to deduct your mortgage interest. But thanks to tax law changes in 2018, the standard deduction has now risen to the point that it's no longer advantageous for many homeowners to deduct their mortgage interest. Unless you have a sizable mortgage — or a mortgage at a very high interest rate — taking the standard deduction may still leave you better off at tax time. 
By way of example, imagine that you have a $300,000, 30-year mortgage at 3.5%. In the first year, you will pay about $10,408 in interest. But if you're married and filing jointly, your standard deduction is $25,900. Even if you're a single filer, the standard deduction is $12,950 for tax year 2022. Unless you have significant additional deductions, it might not even make sense to claim the mortgage interest deduction. 
You Should Pay Off Your Mortgage as Fast as Possible
Instinctively, most homeowners want to pay down their mortgage as fast as they can. After all, there is some peace of mind in owning a home outright and not having to worry about a monthly mortgage payment. But it may not always be the best option, especially if you took out a new loan in the past few years. Mortgage rates hit all-time lows fairly recently, and many new homeowners have rates of 3% or lower. Those are incredibly low rates, and far lower than you could likely earn by investing that money. By choosing to pay down your mortgage faster, you're effectively taking that money away from other investment opportunities — such as the stock market, which typically returns about 10% annually over the long run. While conservative investors may likely still be better served paying down their mortgage faster, for those looking to leverage their money, it may not always be the best choice.
Anyone Can Get Approved for a Mortgage
While in the mid-2000s this may have been true, it's no longer the case that anyone can get approved for a mortgage. The lax lending standards of the mid-2000s contributed directly to the housing crisis later in that decade, and financial services firms have apparently learned their lesson. Nowadays, you'll need to show steady income, a high credit score and potentially large cash reserves to get approved for a mortgage, so you'll need to get your ducks in a row before making that application.
The Housing Market Always Goes Up
If you bought your first home in 2020, you could be forgiven for thinking that the housing market is the best investment in the world. Prices in some markets have as much as doubled over those two years; over the past 10 years, home prices in Las Vegas have tripled. But while the housing market is generally fairly reliable and stable, these types of dramatic price increases are crying out for a return to normalcy, and perhaps even a decline. Buyers in the mid-2000s had the same type of euphoric feeling, only to see a massive housing crash that took more than a decade to recover from in certain markets. The bottom line is that as with any investment, you can't assume that your home price will always go up in the future.
Rental Real Estate Is an Entirely Passive Investment
Rental properties are typically referred to as "passive" investments, but that term may be misleading. While you won't have to go to an office and labor away at a desk for eight hours to earn your rental income, you will have to do more than lift a finger. Landlords are responsible for maintaining their properties, finding long-term tenants or short-term renters and accommodating their needs. These services may consist of everything from ensuring they understand how to operate the appliances in your property to fixing any damage they cause to potentially evicting them. Although everyone prays for a smooth experience, owning a rental property is anything but a "hands-off" endeavor.
You Need To Be Rich To Buy a New Home
It's true that some properties can run in the millions of dollars, but even at current, all-time high levels, the median price (which is the middle price, not the average) of a home in the United States is $408,100. Even at those levels, a traditional 20% down payment would be $81,620, which many families could save up over a number of years. But that's not the only option. Many lenders will allow homebuyers to put down 10% or less, as long as they're willing to pay PMI. If you can qualify for it, you may be able to put down as little as 3%. For a $408,100 home, that translates to a down payment of $12,243, well within the reach of many American homebuyers. While buying a new home is not necessarily cheap, it's absolutely not true that you have to be "rich." 
More From GOBankingRates

BEFORE YOU GO
See Today's Best
Banking Offers