12 Major Cities Where You Still Can Buy a Home for $300K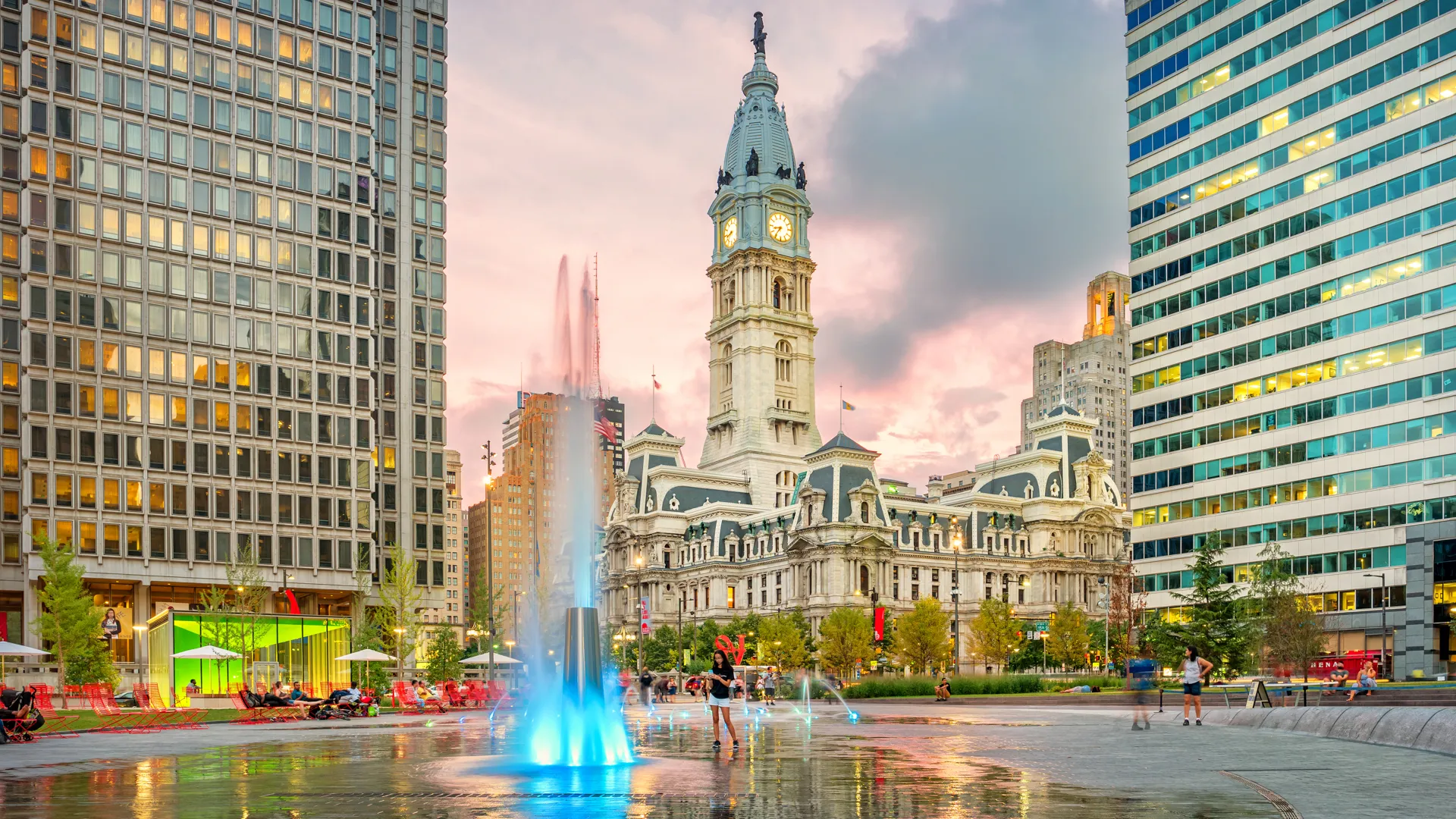 The average home value in the United States is $346,270, according to Zillow — but many prospective buyers are optimistic that they can do much better.
A new GOBankingRates survey of more than 1,000 adults found that 19% of the country has no plans to buy a home. But 40% of those who do intend to spend $300,000 or less — 23% are shopping in the sub-$200,000 range.
Typically, sparsely populated towns in rural America offer the best bang for the homebuyer's buck. But people with big-city dreams aren't necessarily priced out of the country's major metros if their budgets max out at $300,000.
The following is a list of 12 major American cities where the average home is still valued at less than that — in fact, five of them have average home values under $200,000.
Keep reading to learn about the big cities that are open to you on a budget of $299,999 or less.
Chicago
Average home value: $286,482
$300,000 won't get you very far in America's two biggest cities, but New York and Los Angeles aren't the only games in town. Home to more than 2.6 million people, the Windy City is the country's third-largest urban center.
San Antonio
Average home value: $267,060
With a population of over 1.4 million, San Antonio is the No. 7 largest city in America. It ranks just after Philadelphia and just before San Diego. With 0.95% annual growth, it's one of only three of the top 10 cities that gained residents last year.
New Orleans
Average home value: $266,537
The No. 53 largest city in the country, the Big Easy is home to 364,659 people. It has more residents than Anaheim, California; Cleveland and Honolulu, but fewer than Tampa, Florida; Arlington, Virginia; and Wichita, Kansas. New Orleans is currently shedding residents, with a population loss of 1.65% last year.
Columbus, Ohio
Average home value: $244,756
Columbus is home to 907,865 people, making it the No. 14 largest city in the country. It gained a negligible number of residents last year and sits just behind San Jose, California, but before Charlotte, North Carolina, in terms of population.
Indianapolis
Average home value: $228,305
One of the most populous urban centers in the Midwest, Indianapolis has more residents than all but 15 other cities in America. It lost 0.6% of its population last year and is now home to 871,449 people.
Philadelphia
Average home value: $221,987
Despite losing 1.55% of its population last year, Philadelphia is still one of America's six largest cities. With 1.5 million residents, it's bigger than San Antonio but smaller than Phoenix.
Oklahoma City
Average home value: $201,512
Oklahoma City is America's No. 20 largest city, behind Denver and ahead of El Paso, Texas. It became one of only eight cities in the top 20 to gain residents last year when its population grew by 0.73% to 697,763.
Milwaukee
Average home value: $196,080
After experiencing a 1.21% population loss, Milwaukee is now home to 555,640 people. It's the No. 32 largest city in the country, just ahead of Fresno, California, but just behind Albuquerque, New Mexico.
Wichita, Kansas
Average home value: $192,491
Two spots ahead of New Orleans is Wichita, the No. 51 biggest city in America. Last year, it lost 0.36% of its population and is now home to 392,878 Kansans.
Baltimore
Average home value: $178,704
Baltimore, the No. 30 most populous city in the country, is two spots ahead of Milwaukee and is home to 563,455 Marylanders. It lost roughly 20,000 residents last year, or 1.14% of its population.
Memphis, Tennessee
Average home value: $149,868
With 621,777 residents, Memphis is the No. 25 biggest city in America. Last year, it suffered a population loss of 0.51%, leaving it with slightly more people than Louisville, Kentucky, and slightly fewer than Washington, D.C.
Detroit
Average home value: $64,414
Despite decades of population decline, Motor City is still one of America's 30 largest population centers. It ranks No. 27 between Louisville, Kentucky, and Portland, Oregon — and you can buy the average house there for the price of a Lexus.
More From GOBankingRates
All home values are from Zillow and all population numbers are from World Population Review.

BEFORE YOU GO
See Today's Best
Banking Offers