Money Expert Ramit Sethi: Answer These 5 Questions To Determine If You're Ready To Buy a Home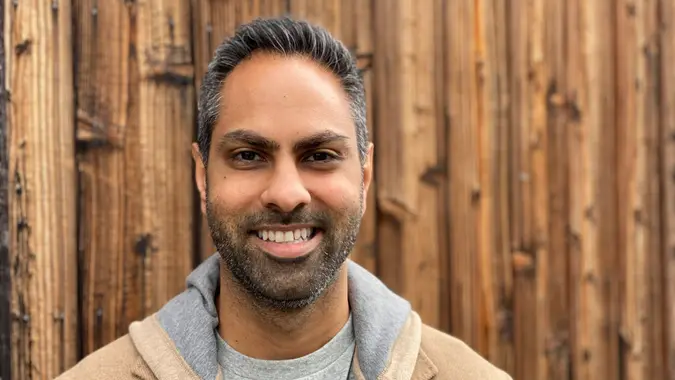 ©Ramit Sethi
Buying a home is a major decision you don't want to regret. In a July episode on his "I Will Teach You to Get Rich" YouTube channel, Ramit Sethi interviewed a young, Seattle-based couple struggling with a $4,150 monthly mortgage payment. Since the couple rushed into the homebuying decision, they often argued over financial issues and questioned whether they could afford furniture. 
Sethi spoke about the importance of doing the math and carefully weighing financial decisions to avoid such problems. In a post on his blog, he recommended that you ask yourself five questions to make sure you're financially ready to buy a home.
1. Do I Plan To Stay in the House for at Least 10 Years?
Before purchasing a house, consider whether you expect to stay put for at least a decade. Sethi wrote, "When you buy a house, a long time horizon matters because of the enormous fees involved in buying and selling a house. There are closing costs, taxes, furniture, realtor costs, and maintenance."
If you, like many homeowners, decide to move too soon, there's a good chance the equity you've gained won't offset the large sum you've put into the home. Consider continuing to rent until you're ready to commit to living in the same place for a long time. In the meantime, you could seek some gains by investing your spare cash.
2. Will My Total Monthly Housing Cost Not Exceed 28% of My Gross Monthly Income?
One of the common money mistakes is needing to understand your total housing costs, including your mortgage principal, interest, insurance and taxes. Sethi says that this figure, the front-end ratio, should be at most 28% of your gross monthly income. That's because you'll need room in your budget for unexpected expenses or financial hardships.
He does make some exceptions in a few situations. For example, you might go up to 33% if your mortgage will be your only debt payment or your income will increase. Living in a very expensive city requires up to 35% or 40% of your gross monthly income.
3. Can I Afford a 20% Down Payment?
Homebuyer assistance programs and low-down-payment mortgage options tempt you to buy a home even if you have little cash saved. However, Sethi recommends holding off on buying a home until you can afford a 20% down payment. Otherwise, you can find yourself in a costly and risky situation.
First, you'll likely pay for private mortgage insurance or similar fees associated with a low down payment. Second, insufficient savings leaves you without a safety net for mortgage payments and other expenses in an emergency. Plus, a higher down payment can save you interest and make your monthly payments more affordable.
4. Can I Accept That My Home's Value Could Decline?
Although homeowners have enjoyed steady home value increases in recent years, there are no guarantees this will always be true. Decreased market demand and neighborhood issues are just two factors that could cause your future home's value to decline. This can also cause frustration if you decide to sell.
That is why Sethi advises that you shouldn't buy a house for the potential growth alone. He emphasizes looking for good reasons to move forward with your purchase and potentially considering alternative investment options if your main goal is a good return.
5. Does Buying a Home Really Excite Me?
Even if you're financially prepared, Sethi cautions against buying a house if you feel pressure or dread the decision. Instead, you should feel excited about the benefits your family will enjoy from the purchase.
Perhaps you like the idea of building equity and no longer dealing with monthly rent payments that your landlord could increase significantly. You should also feel excited about the non-financial perks, such as the freedom that comes with your own space and the stability you get from settling down in a neighborhood.
More From GOBankingRates