Jay Z and Beyonce Own Most Expensive Home in California — What Are the Most Expensive Homes For Sale in Every State?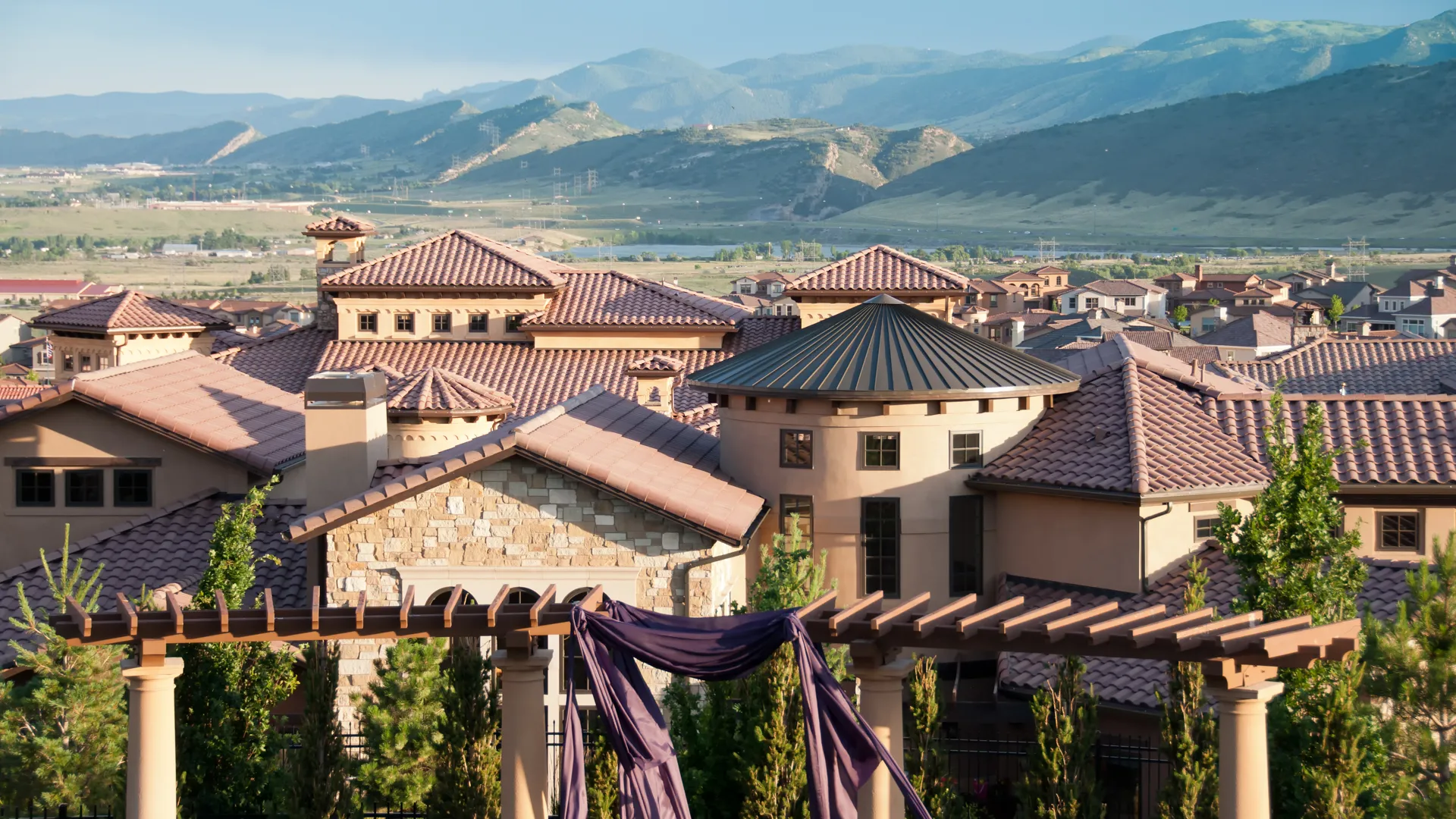 Power couple Beyoncé Knowles and Shawn Carter, better known as Jay-Z, made headlines with their purchase of a $200 million compound in Malibu, California, which Forbes reported was the biggest home sale ever in the state.
Since the couple acquired the home in an off-market sale, it isn't clear how many bedrooms and bathrooms, or what luxurious amenities, the property includes. But, thanks to public listings, we know quite a lot about other high-end properties on the market.  
Whether you're looking for luxury housing or are one of the many people who look at luxury houses online for fun, you've probably wondered what types of homes are at the very top of the price list. Though their reasons for being so expensive are widely variable, the thing these extravagant homes have in common is that they're all extraordinary for their own reason — whether it be a location along the water, in the mountains or on a significant amount of acreage.
To satisfy your curiosity — and ours — GOBankingRates put together a list of the most expensive single-family homes currently for sale in every state in the U.S., as sourced by Zillow.
Alabama: 2510 Kirby Bridge Road, Decatur
This 3,614-square-foot timber-framed luxury home has three bedrooms and three bathrooms with vaulted and wood-planked ceilings. For starters. The home sits on a gated compound of nearly 200 acres with a pond, trails, gardens and forever woods.
Alaska: 5260 Kachemak Drive, Homer
This waterfront gem is situated on 2 ½ acres overlooking Kachemak Bay. Watch whales and other marine life play or take in the views of the surrounding mountains. The 17,000-square-foot home has plenty of space for you to host visitors: seven bedrooms and 12 bathrooms that can accommodate 30 people.
I'm a Self-Made Millionaire: These Are the 6 Investments Everyone Should Make During an Economic Downturn
Arizona: 3627 E. Bethany Home Road, Paradise Valley
No expense was spared in building this custom 13-bedroom, 16-bathroom, 12,261-square-foot desert oasis. The listing touts it as the most expensive home ever built in the state. The property comes with two spa locker rooms, four kitchens, two outdoor kitchens, an indoor shooting room, a casino room, office/library and conference room, two pools and garage space for 15 cars. And that's only a few of the amenities.
Arkansas: 14111 Gordon Hollow Road, Gravette
This 3bedroom-3-bathroom luxury home sits on a 220.26-acre cattle farm. 2 barns, a freshwater spring and fenced-off pastures combined with the gorgeous seasonal views from the home make this property excellent for comfort and utility.
California: 33550 Pacific Coast Hwy, Malibu
If you missed out on the home Jay-Z and Beyonce bought, you still can be their Malibu neighbor. This luxury 25,025-square-foot custom-designed home is sitting right next to the beach in Malibu. It has 16 bedrooms, 22 bathrooms, a movie theater, a gym, a beach cottage, guest houses and multiple courtyards where you can enjoy the view of the ocean. The home has been listed for 13 months, and in May, the sellers dropped the price by $30 million.
Colorado: 2755 Lake Wildcat Road, Snowmass Village
Just minutes from Aspen is Wildcat Ranch, 500 secluded acres that include a nine-bedroom, 16-bathroom European-style stone chalet measuring almost 21,000 square feet divided between a main residence and guest house. The ranch features ponds, landscaped gardens, space for multiple cars, and a pool and pool house among its amenities. From the outdoor stone terrace, residents and guests can enjoy the views of Snowmass Mountain, Mount Daly and Capitol Peak.
Connecticut: 499 Indian Field Road, Greenwich
This stunning 126-foot-tall castle has 18,777 square feet consisting of 9 bedrooms, 10 bathrooms, 12 fireplaces and enough space to host parties as big as you can imagine! It's built alongside a 30-acre pond that adds gorgeous ambiance to the home all seasons of the year.
Delaware: 1 Stockley St, Rehoboth Beach
This is a rare opportunity to buy at historic Rehoboth Beach. This beachfront property has a classic coastal-home charm with its cedar shingles and white trim exterior. With five bedrooms and six bathrooms, this home is sizeable enough to raise a big family or host guests regularly. The 1890s home has been renovated and updated but has retained its original character.
Florida: 10 Tarpon Isle, Palm Beach
This 11-bedroom, 15-bathroom estate sits on the only private island in Palm Beach. The brand-new home is on a 2.2-acre island with 360-degree water views with a guest house, lighted tennis court and two boat docks also on the grounds. Inside, enjoy your own spa, with a hair salon, massage room, steam room and sauna.
Georgia: 5225 Chalybeate Springs Road, Woodland
Hidden in an 1,100-acre property is this five-bedroom, six-bathroom home in nearly 10,000 square feet that overlooks a 10-acre lake and boasts mountain views. The property also features a machine shop, stables, salt water pool, guest suite, pool house and top-of-the line custom cabinetry and appliances.
Hawaii: 9 Bay Drive, Lahaina
This luxurious 9.9-acre estate sits on Hawea Point within the famous Kapalua Resort. The 7-bedroom-10-bathroom home is located at the center of the property. It also boasts a breathtaking view of the ocean right along the shoreline.
Idaho: 649 Migratory Ridge Way, McCall
This stately 2022 home sits on three acres and has ample room for your family, friends and toys. The home has 13,232 square feet with five bedrooms and eight bathrooms, a gourmet kitchen and a view of Payette Lake and the surrounding mountains. The two four-car garages each have a guest residence above, and the heated driveways will melt the snow. Who needs to shovel?
Illinois: 1932 N. Burling St., Chicago
Located in the heart of Chicago's exclusive Lincoln Park section, this 25,000-square-foot luxury home has six bedrooms and 11 bathrooms. The estate, with a limestone façade, takes up more than eight city lots.
Indiana: 5382 E State Rd 162, Santa Claus
This 550-acre estate located outside of Santa Claus, called Big Tree Farm, boasts a whopping 50,762 square feet including 14 bedrooms and 18 bathrooms. It also comes with luxurious guest quarters for long stays, multiple entertainment and recreational facilities and a pool.
Iowa: 16216-1615 Highway 86, Spirit Lake
This combined-property estate not only has eight bedrooms and 15 bathrooms, but it also has a movie theater, a pub, caterer's kitchen and art studio. It also comes with a 1.3-acre tract on the Okoboji View Golf course with 447 feet of course frontage and a caretaker's apartment with one bedroom and one bathroom.
Kansas: 28784 Highway 75, Lyndon
The home is more ordinary than others on this list with six bedrooms, three bathrooms and 3,476 square feet. If you buy this property, you're buying 833 acres that include a variety of business, including 350 acres filled with animals such as Buffalo and elk, a commercial composting venture and a bed and breakfast.
Kentucky: 1202 Delong Place, Lexington
With 10 bedrooms, 13 bathrooms and 28,000 square feet, the mansion has more than 50 rooms. Modeled after an English country home from the 1600s. This home has been documented as the largest home in Lexington, according to the listing. The manor sits on 11 private acres.
Louisiana: 11001 Highland Rd, Baton Rouge
This two-story estate boasts five bedrooms, 10 bathrooms, two-story living room, guest suites, a workout center and 4,800-square-foot guest house. It's located on a private 12.5-acre plot of land in the heart of Baton Rouge surrounded by oak trees.
Maine: 45 Milliken Road, Bar Harbor
This private estate on Frenchman Bay is a family compound of three fully appointed homes with a separate apartment for a guest or caretaker. It's located in a registered wildlife preserve, so you can expect to see deer in your backyard.
Maryland: 11900 River Road, Rockville
This 30,000-square foot mansion formerly belonged to Jordan's King Hussein and Queen Noor, who sold it to an area billionaire. The current owner added six parcels to expand the property to 15 private acres on the banks of the Potomac River.
Massachusetts: 21 Berkeley Ave, Nantucket
This beautiful 3.6-acre waterfront compound features eight bedrooms and 11 bathrooms. You can join the boats and sea life on the Nantucket harbor or enjoy the gorgeous waterfront views. Good news: the property recently had an $8 million price reduction.
Michigan: 850 W. Bear River Road, Petoskey
This five-bedroom, seven-bathroom home in 9,000 square feet sits on a private peninsula that has close to 1,700 feet of frontage on Wayzata Bay. The East Coast shingle-style design is spectacular – matched by the panoramic lake views from throughout the home.
Minnesota: 2400 Cedar Point Drive, Wayzata
This five-bedroom, seven-bathroom home in 9,000 square feet sits on a private peninsula that has close to 1,700 feet of frontage on Wayzata Bay. The East Coast shingle-style design is spectacular – matched by the panoramic lake views from throughout the home.
Mississippi: 1011 E. Beach Blvd., Pass Christian
The address gives you a clue about what this home has to offer: 325 feet of shoreline overlooking the Gulf of Mexico. The five-bedroom, seven-bathroom home is built on three floors, not counting the lookout/yoga room atop the home. Too tired to tackle all those stairs? Take the elevator.
Missouri: 15223 State Highway 37, Cassville
With two Missouri properties priced at $15 million, most square footage wins out again. The Double Down Ranch encompasses 77 acres for the main 18,000-square-foot. residence, equestrian facilities, riding arena, barns and caretaker home. The home is an entertainer's dream, with a two-story great room with a large bar and stone fireplace, as well as the entrance to a billiard room and private poker room.
Montana: 405 Delrey Rd, Whitefish
Swift Eagle Ranch is a 35-acre ranch with 500 feet of beachfront. It features a 4,868-square-foot home with three bedrooms and four bathrooms. This beautiful Swedish cope log home also has separate guest quarters.
Nebraska: 6300 Dodge St., Omaha
Built in 1907 this Georgian mansion harkens to an earlier time, with turn-of-the-century details, marble and rich woods throughout. The 10,000-square-foot home contains a solarium, and the property also features a carriage house and a chapel.
Nevada: 447 Lakeshore Blvd., Incline Village
The owners of this seven-bedroom, 10,628-square-foot home apparently are motivated. On May 15, the listing price dropped by $24 million. So just what do you get for your investment? A new construction luxury mountain home with 180-degree views of Lake Tahoe from every floor. Enjoy the mountain vistas and indoor pool, too.
New Hampshire: 54-68 Atlantic Avenue, North Hampton
Sitting on 45 acres of expansive pastures, meadow and marshland is this 11,320-square-foot waterfront home. Not only does it have a guest house but it also has a detached carriage barn, 3-bedroom caretaker apartment, outdoor kitchen and irrigated riding arena. [x]
New Jersey: 151 Spook Hollow Road, Bedminster Township
The 75-acre equestrian haven is the star of this show, with barns, an arena and paddock. Stone walkways link the four-bedroom, six-bathroom home, pool and pool house.
New Mexico: Vida Encantada, Santa Fe, NM
This gorgeous compound is roughly 18,000 square feet and has 14 bedrooms, 25 bathrooms, three kitchens with 5 kitchenettes, ample parking and many more amenities more to satisfy you and any amount of guests you have over. It sits on 3.7 acres on a hilltop north of downtown Santa Fe and has views of the surrounding mountains.
New York, 217 W. 57th St. PH, New York
This condo penthouse undoubtedly is one of New York City's swankiest properties. Built in 2020 with a contemporary flair, it has seven bedrooms, 11 bathrooms and more than 17,500 square feet in Central Park Tower, which the listing says has the highest residence in the world. It fills the top three floors of the Billionaires' Row building and includes more than 1,400 square feet of outdoor space and unobstructed views of the city and the local bodies of water. Entertaining space includes the private ballroom.
North Carolina: 1907 Flattop Cliffs Ln, Linville
This gorgeous 10,065-square-foot home sits in the Blue Ridge Mountains and has a wonderful panoramic view from the peak of the mountain. It has a beautiful rustic interior design and is the perfect size for a big family.
North Dakota: 14388 45th St NW, Alexander
Known as River Ranch, this home has two master suites as the only bedrooms, with one suite on each level of the house. It also has eight bathrooms, a six-car garage, a safe room, a theater and a full bar.
Ohio: 26000 Lake Road, Bay Village
The floor-to-ceiling windows in this four-bedroom, seven-bathroom home on 3.10 acres allow residents and guests to take in the view of Lake Erie. The home was constructed with high-tech features throughout.
Oklahoma: 1326 N 4070th Rd, Boswell
This ranch sits on 2,520 acres made up of two parcels. It has six barns, six wells, three bedrooms, two bathrooms and a greenhouse, to name a few of its features.
Oregon: 55552 S. Gi Road, Princeville
The house is ordinary, but you're buying the South Gi Ranch for the land. It's a working cattle ranch with nearly 24,000 deeded acres, plus access to thousands more acres for grazing. Recreational opportunities, such as fishing, abound.
Pennsylvania: 500 Walnut St., Philadelphia
Move right into the penthouse of this luxury building located in the heart of American history. The unit has four bedrooms in 8,900 square feet, with floor-to-ceiling views of sites that include the riverfront, Independence Hall and the Ben Franklin Bridge. You also get 2,500 square feet of outdoor space, an all-season rooftop solarium and other extravagances.
Rhode Island: 8 Manatuck Ave., Westerly
This 1930s-era home, dubbed Sandcastle, is situated on nearly one acre, with a sandy beach just steps away. The six-bedroom, six-bathroom home offers 180-degree ocean views.
South Carolina: 2975 Roper Mountain Road, Simpsonville
This 16,000-square-foot, six-bedroom, 12-bathroom replica on an English manor sits on 54.51 acres and is known as Circle Creek Estate. An equestrian's dream, this property in the Blue Ridge Mountains features three riding arenas and a 12-stall barn. All furnishings, artwork and equipment come with the property.
South Dakota: 28346 321st Ave, Colome
This 11,228-square-foot home is just part of the attraction of Schoolhouse Farm, billed in the listing as a "hunter's paradise." It consists of more that 2,500 acres, which contain the renovated prairie home, a 36-unit apartment complex and 13 ponds, tillable land, and wildlife such as deer and pheasants.
Tennessee: 1304 Chickering Rd, Nashville
This beautiful estate was designed by famous New York architects Ferguson & Shamamian for entertaining large numbers of guests. It is 19,811 square feet with five bedrooms and 10 bathrooms.
Texas: 5619 Walnut Hill Lane, Dallas
This Dallas dream home has 10 bedrooms and 17 bathrooms in 27,092 square feet. Built on more than 15 acres in the exclusive Preston Hollow area, the property also includes a 3,000-square-foot guest house and a 4,800-square-foot recreational complex. It also has a cryo, massage and steam room, a sensory deprivation float tank, multiple wine rooms, a huge pool and a heliport.
Utah: 533 N Left Fork Hobble Creek Rd, Springville
Hobble Creek Ranch is a beautiful 17,493-square-foot estate with seven bedrooms and 10 bathrooms. It comes with an indoor pool, a 20-space parking area and its backyard is 3,387 acres of gorgeous forests and meadows.
Vermont: 710 Tansy Hill Road, Stowe
This private 240-acre property tucks away a wonderful 4,791-square-foot home with two bedrooms and three bathrooms. It also comes with an office, a heated garage and a private guest house a few miles down a trail on the property.
Virginia: 7020 Green Oak Drive, McLean
The ultimate in modern living, this new-construction, 30,000-square foot property sits on five acres along the Potomac River in this Washington, D.C., suburb. Located on a private cul-de-sac, the home has 20-foot ceilings overlooking the river, gardens and infinity pool, and it contains the latest in security technology. The kids won't care about that, but they will love the children's game room with a slide and rock-climbing wall.
Washington: Restricted Address, Friday Harbor
The owners of Halftide Farms, a waterfront estate on San Juan Island, have chosen not to disclose the address to the public, but the listing gives us a great look at the property. Built on about 90 acres, it has views of Salish Sea and Mount Baker and was built to resemble an East Coast shingled beach house. The property contains three residences, guest cottages, a game house, putting green, two pools and much, much more.
West Virginia: 4428 Irish Heights Dr, Summersville
This luxury home has five bedrooms and nine bathrooms and sits on top of a hill that gives a view of 111 acres worth of forest. It also has a fitness center, two offices, a saltwater infinity pool and a wine cellar.
Wisconsin: W3120 S. Lakeshore Drive, Lake Geneva
If you've ever wanted to own a property with its own train station, you have your chance. This eight-bedroom, 12-bathroom estate along Geneva Lake was constructed in 1900 and restored to perfection. Aside from the main home, the property contains the Captain's House and five boat slips.
Wyoming: 7555 N. Bar B Bar River Road, Jackson
This 7,984-square-foot home, surrounded by 37 acres, can be summed up in a word: wow. The house has five ensuite bedrooms, six indoor fireplaces, a chef's kitchen and more. Impressive throughout, you'll be stunned by the views of the Tetons from throughout the property, as well as the easy access to creeks for fishing as well as the Snake River.
More From GOBankingRates
Jami Farkas contributed to the reporting for this article.
All images used are courtesy of Zillow.