Real Estate 2023: Market Slows to Lowest Rate in Decade — What It Means for Single-Family Home Availability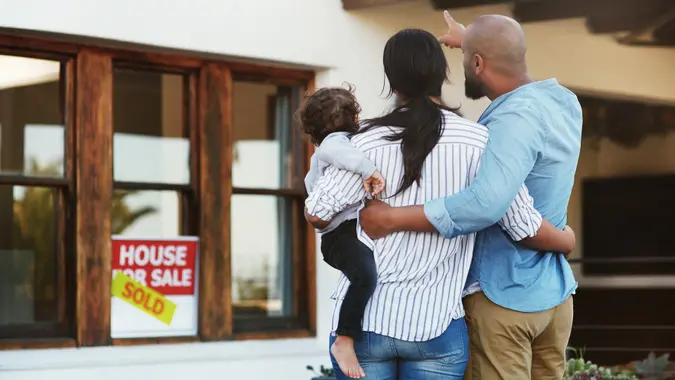 Dean Mitchell / iStock.com
Amid a tight housing market, rising mortgages and short supply, the construction of single-family homes fell 8% in June, according to new data from the Census Bureau.
As Reuters explained, the decline in housing starts followed an abnormally large 18.7% surge in May, which had pushed groundbreaking on single-family housing projects to an 11-month high.
"Despite May's breakout starts and permits data, June's numbers showed homebuilders are still struggling with high mortgage rates, high construction costs and limited land to build on,"  Robert Frick, corporate economist with Navy Federal Credit Union, told CNN. "More new houses were never going to save a housing market marked by low inventory, expensive homes and high rates, but it's been helping this year, especially as the median price for a new home has fallen."
This comes amid an already difficult market for homebuyers who are facing a slew of issues. Earlier this week, a Redfin report found that just 1% of the nation's homes have changed hands this year — translating into prospective homebuyers having 28% fewer homes to choose from than they did before the pandemic upended the U.S. housing market.
As Bill Adams, chief economist for Comerica Bank said, existing home listings are very tight since homeowners don't want to give up low rates on mortgages that originated before mid-2022.
"That funnels people in the market for a house into the newly-built segment, supporting demand for homebuilders," said Adams.
On July 20, The National Association of Realtors' June Existing Homes Sales report showed high rates and tight supply held back existing home sales for the month, dropping 3.3%. In addition, total housing inventory was down 13.6% from a year earlier.
"Terrible affordability is sidelining many aspiring homebuyers, and many homeowners who otherwise might sell are holding onto low mortgage rates locked in before the Fed's rate hike cycle began. That is a big drag on the existing market that will likely persist into 2024, when Comerica forecasts the 30-year fixed mortgage rate will average 6.6%," said Adams.
Jeffrey Roach, chief economist for LPL Financial, echoed the sentiment, saying that in an environment with high interest rates and a tenuous economic outlook, people are not interested in moving, especially if current homeowners have low-interest rate mortgages.
More From GOBankingRates