4 Reasons You're Better Off Renting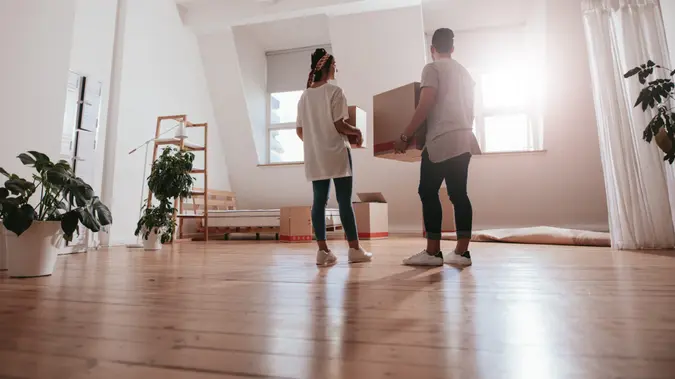 jacoblund / Getty Images/iStockphoto
Buying a house is a huge goal for many people for many different reasons. It can provide a sense of security and the feeling of owning a slice of the American Dream. Homeownership can also serve as a smart long-term investment.
"Homeownership has proven to be one of the best tools for Americans to build wealth," said Andrew Welker, founder and CEO of Welker Properties.
However, homeownership isn't right for everyone. Or, it could be right for you, but just not right now. In other words, there are certain situations when it makes more sense to rent than lock your money into property. Here are four situations when you're better off renting than buying.
You're Not All That Handy
When you rent, the property owner is responsible for fixing leaking sinks and replacing the water heater. When you're the homeowner, those tasks are up to you to handle.
Of course, you can always hire someone to take care of these projects. But whether you DIY or outsource, as a rule of thumb, you should expect to spend 1% of your home's value on maintenance. That means if your home is worth $250,000, you would spend around $2,500 per year on maintenance and repairs. "Those who do not have the time or skills to tackle the unending to-do punch list in a home should rent instead of buy," said Grant Cardone, CEO of Cardone Enterprises. 
You Value Mobility
Not everyone is content to live in the same town for years. You might be in the early stages of your career, and relocating could present bigger and better opportunities. Or maybe you're starting a family, and you'll want to move from a small condo in the city to a three-bedroom home in the suburbs within a couple of years.
"If you aren't certain you will live in the house for a minimum of three years, renting would be a good idea vs buying," Welker said. He explained that when you consider the average home appreciation timeline, which has been about 5% annually since 2000, plus the costs associated with buying and selling, there's no financial incentive to buy if you're not going to stick around for a while.
Interest Rates Are High
Just a couple of years ago, homebuyers were locking in mortgage rates as low as 2%-3%. But thanks to out-of-control inflation, the Fed began raising its target rate in March 2022 — and mortgage rates followed suit. Today, the average rate hovers around 7.5% for a 30-year fixed loan.
Buying a home in a rising rate environment is tough. It means you will most likely have to settle for less house for your money which is okay if you're willing to compromise. If not, you may be better off renting until rates come back down, according to Cardone.
ROI Is the Goal
Real estate prices tend to be cyclical, and homeowners shouldn't count on any short-term gains from their properties. Building equity takes time, and as Welker mentioned, it takes several years to even begin to come out ahead on a home purchase once all the expenses are factored in. If you're looking to become a property owner in order to generate a quick return on investment, your primary residence isn't the best vehicle for doing so.
"People looking to make money in real estate should rent where they live and own properties they lease," Cardone said. That way, you generate rental income immediately, which can go toward paying the mortgage and associated expenses. Meanwhile, you can rent your personal home, and enjoy all the benefits of renting without giving up the benefits of owning either.
More From GOBankingRates