Housing Market 2023: The Best Week To Buy Is Coming Up Fast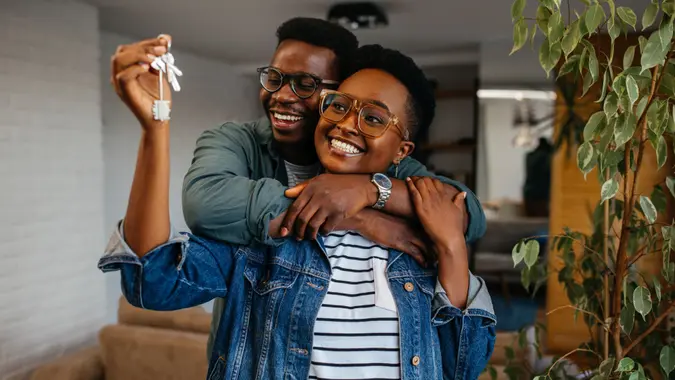 bernardbodo / Getty Images/iStockphoto
This year has been difficult for many prospective homebuyers. Issues like high mortgage rates, limited inventory and high listing prices have kept some real estate shoppers at bay. But that doesn't necessarily mean you can't find good deals in this market.
In fact, the best week to buy this year is just around the corner, according to Realtor.com. Specifically, Oct. 1-7 has been the best week to buy real estate every year since 2018, based on Realtor.com listing data.
Why Is October 1-7 the Best Week To Buy a Home?
Typically, market conditions turn in favor of buyers the most this week, as it sits in the sweet spot between a flurry of activity in spring/early summer and winter lulls.
"Inventory tends to be high, prices are below peak levels, demand is waning, and [the] pace of the market slows to a more manageable speed" during this first week of October, explained Realtor.com.
Based on these seasonal trends, Realtor.com expects homebuyers to save around $15,000 this week compared to the peak in median prices over the summer. These savings can stem from factors like 11.7% more active listings than the average week combined with 13.5% lower demand than the average week, according to Realtor.com.
This year in particular seems like early October could be promising for much of the country, considering how the market has acted in September.
"It's looking like early October will be a good time to buy for several reasons, one being that available inventory of homes for sale is actually on the rise, which is unusual for this time of year," explained Kurt Carlton, president and co-founder at New Western. "Additionally, demand usually drops in the fall, which means people who are looking to buy will have less competition and more negotiating power."
Indeed, Atlos Research found that as of Sept. 25, inventory had risen by 1.8% over the previous week.
"It's late in the summer, so normally new listing volume is declining, [as] the last few sales of the peak summer months are concluding," explained Atlos Research. "At this point, it looks like we may see inventory grow to the end of October like we did last year."
What Drives These Seasonal Trends?
Early October can be a good time for buyers based on where it falls on the calendar.
"Given the Jewish holidays, school starting, etc., September actually is not a month that historically sees high transaction volume. In fact, it's often the slowest month for signed contracts. As such, October usually sees a pickup in activity," said Adie Kriegstein, licensed real estate salesperson and founder of NYC Experience.
Then, as the weather starts to get colder and the winter holiday season gets underway, real estate activity tends to dip.
"During the winter months, home prices are typically at their lowest, and there's less competition from buyers," said Carlton. "However, this is often the time of year when inventory is lowest, so buyers will need to adjust their expectations and search criteria."
So, as Realtor.com points out, it's not that the first week of October is necessarily the cheapest week to buy a home. However, if you're looking for a good balance of factors, such as a good selection to choose from and relatively low competition, then Oct. 1-7 could be a good time to buy.
"If a buyer is looking to purchase a home the first week of October, I would advise them not to wait too long, as activity picks up in October, and I would hate for them to miss out or be in a bidding situation," said Kriegstein.
Consider Local Conditions
While Oct. 1-7 is the best week to buy a home nationally, the best week can differ from city to city. In general, the best weeks tend to be close to this time of year, but there are some differences.
For example, Realtor.com considers Sept. 10-16 to be the best week for markets like New York, Boston and Philadelphia. And Oct. 8-14 is best for markets like Atlanta, San Francisco and Detroit. Still, early October can be a good time to buy, even if it's not necessarily the very best week in your area.
"It is hard to pinpoint the best week of the year to buy a home, given there are so many other factors that have to be taken into consideration on top of specific market trends and historic trends per area, etc.," said Kriegstein. "I do think many would agree that the first week of October is a good time to buy, though."
Also, consider whether local conditions allow you to counteract difficult factors like high mortgage rates.
"One way to balance out issues like high interest rates is asking for a temporary mortgage rate buydown, which can help lower your rate for a specific period of time, such as one year or two," said Carlton. "A buyer could also negotiate to get the seller to offer a mortgage rate buydown as a seller concession instead of a discount on the purchase price. This is a fairly common negotiation tactic, especially in competitive markets."
"However, it's important to note that not all lenders offer buydowns, and the terms and conditions of buydowns can vary," he added.
Still, by looking into these types of tactics, along with seeing if you can find a good mix of inventory and prices this fall, you might be able to achieve your home-buying goals despite the broader housing market difficulties.
More From GOBankingRates