4 Things First-Time Home Sellers Regret Not Doing, According to New Study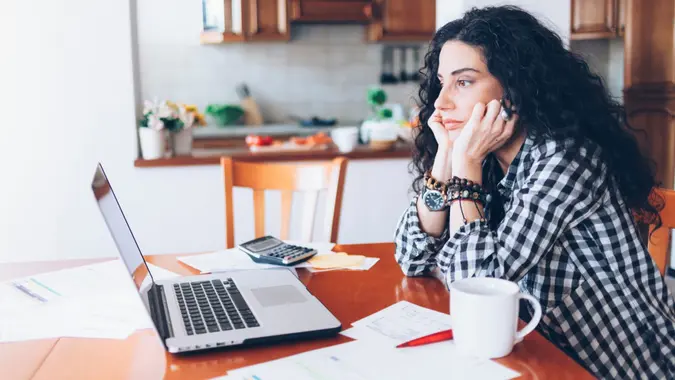 Vladimir Vladimirov / Getty Images
The state of the current housing market motivated buyers to do whatever was necessary to close on their prospective homes, which contributed to disappointment.
See: 10 Best Places for First-Time Homebuyers in 2023
Find: Should You Save for Retirement or Pay Off Your Mortgage Early?
A recent study by Zillow showed 84% of Americans who sold their first home in the last two years wish they had done things differently. To avoid such regrets, the survey also pointed out 4 things to remember when selling your house. Here are the mistakes to steer clear of:
Pricing houses incorrectly
Lack of online curb appeal
Bad timing
Not considering maintenance costs
The most common concern was 39% of first-time sellers wanted to set a different asking price. Setting the price too low may result in a lower return on the initial investment in your home. But a high price may turn off prospective buyers, resulting in a slower sale, especially if you're forced to lower the price later.
Almost nine out of ten (87%) recent first-time sellers believed something could have helped them get a higher sale price than they did. Thirty-nine percent believed better listing photos could've increased their profits, while 25% think a virtual tour could have helped them sell their home for a higher price.
Additional Zillow research showed that if the owner has flexibility, the second half of April is the best time to list a home for sale nationwide. Twenty-five percent of recent first-time sellers wish they had listed their homes sooner. Almost two out of every five recent first-time sellers agreed it was important to sell their home on their timeline and/or with a flexible closing date for a quick sale.
Lastly, more than a quarter of recent first-time sellers believed they could've gotten a higher sale price if they had spent more money on home improvements and repairs.
Explore: Where Are the Best Cities To Buy a Home in 2023? (Hint: They're All Down South)
More: Looking for a First Home? Consider Relocating to 10 Metro Areas Deemed Best by Zillow
Amanda Pendleton, Zillow's home trends expert says, "The right projects can pay off, sellers need to think strategically about their return on investment before diving into repairs and renovations." So don't go overboard with any home renovation projects since they might not all be profitable.
More From GOBankingRates