10 US Cities Where a $65K Household Income Buys a Home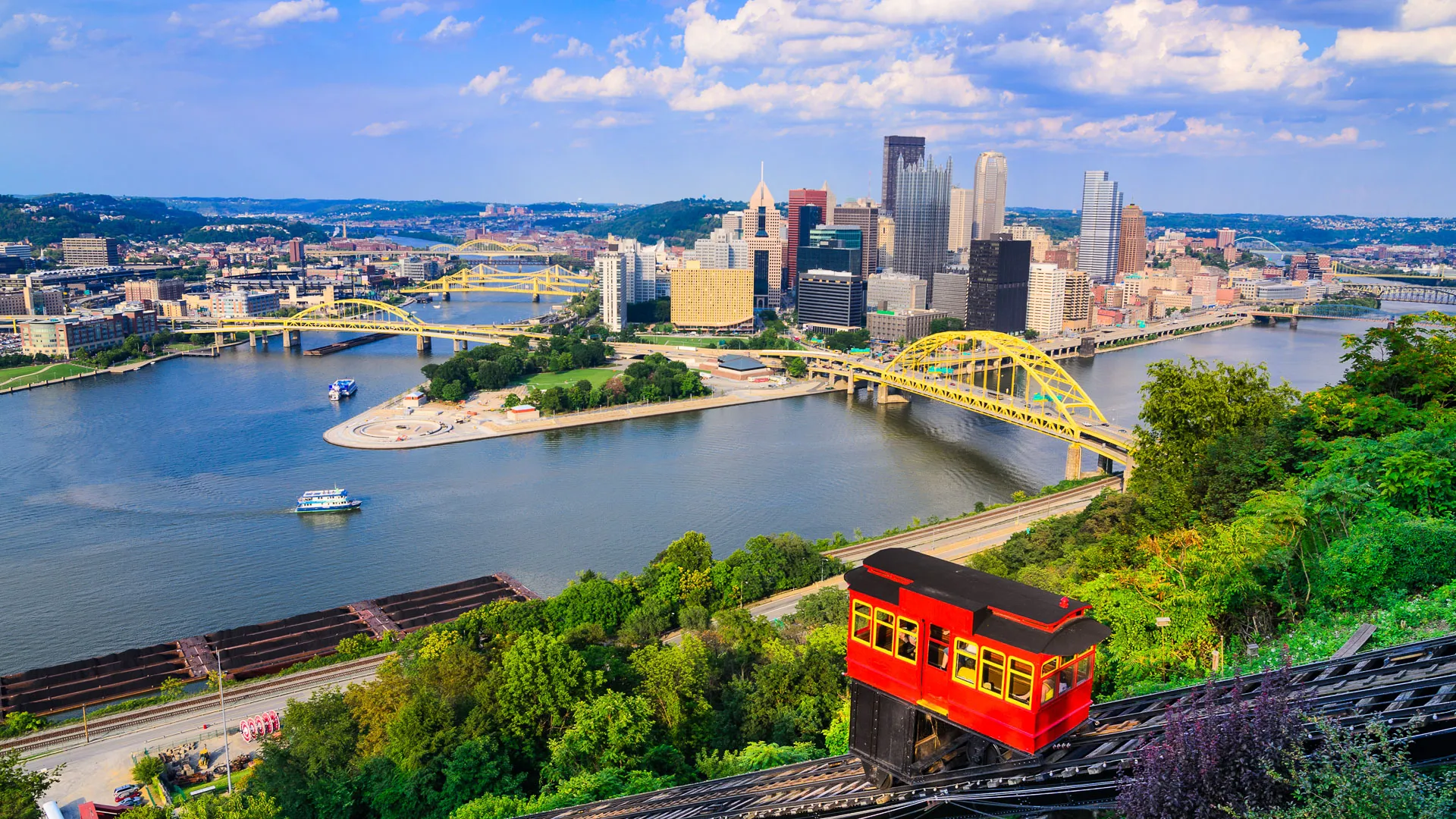 According to the most recent Census Bureau data, the median household income in America is around $71,000, and Zillow says the average house costs $346,270.
But what if a family earns less and wants to spend less in today's pricey housing market According to a new GOBankingRates survey of more than 1,000 people, many plan to do exactly that.
Roughly 4 in 10 respondents expect to spend less than $300,000 on their next home — and in several American cities, that dream can become a reality. New data from Rocket Homes identified the 10 best cities where a $65,000 salary is still enough to buy a nice house.
"These cities are like hidden gems, tucked away from the chaotic urban madness," said Aviva Sonenreich, a Forbes Real Estate Council member and managing broker of Warehouse Hotline. "They may not be the talk of the town, but they offer something magical — affordable homeownership. You can bid farewell to cramped apartments and say hello to spacious houses without breaking the bank. But affordability doesn't mean boring. These cities boast diverse economies, where industries like healthcare, education, manufacturing, and government sectors thrive."
Wausau, Wisconsin
Median home price: $228,770
Estimated monthly mortgage payment: $1,482
A minuscule crime rate makes Wausau safer than 95% of the country, and it's home to more than 60 parks and green spaces. The city of 135,000 also boasts some of the best skiing and outdoor experiences in Wisconsin. Thanks to its thriving job market, Wausau's unemployment rate joins its crime rate in the bottom 5% of America.
Lafayette, Indiana
Median home price: $240,078
Estimated monthly mortgage payment: $1,347
With a population of nearly 225,000, Lafayette is home to Purdue University and the culture, commerce and Big 10 action it brings to town. The region has a median household income of less than $55,000, which gives those who earn $65,000 an extra $10,000 to bank or spend. The city has a vibrant downtown, a thriving arts and music scene and plays host to several big festivals.
Columbia, Missouri
Median home price: $274,592
Estimated monthly mortgage payment: $1,603
More than 180,000 people call Columbia home, and they're among the top 15% of the country's healthiest people. Thanks to the University of Missouri and some of America's highest-rated public schools, the American Institute for Economic Research named Columbia one of the country's top cities for education. It offers dozens of parks, a variety of cultural festivals and some of the best outdoor recreational opportunities in the region.
Grand Forks, North Dakota
Median home price: $255,143
Estimated monthly mortgage payment: $1,531
Perched on the picturesque banks of the Red River on the border of Minnesota, Grand Forks is home to the University of North Dakota and the many jobs that the school — and the Altru Health System and Grand Forks Air Force Base — bring to town. Its sub-2% unemployment rate is one of the lowest in the country and its large population of young professionals prop up its thriving economy.
Morgantown, West Virginia
Median home price: $212,961
Estimated monthly mortgage payment: $1,162
Morgantown's 139,000 residents enjoy one of America's lowest property tax rates, which gives the city the lowest estimated monthly mortgage payment on this list. Surrounded by West Virginia's famously beautiful wilderness, Morgantown is filled with parks, trails, green spaces and botanical gardens. The city is in the heart of Big 12 country and has been named one of the best small towns to live in America.
Bangor, Maine
Median home price: $244,145
Estimated monthly mortgage payment: $1,525
With a population of roughly 152,000, Bangor's residents pay a lower sales tax rate than 92% of America and enjoy a cost of living that's 16% below the national average. The home of famed author Stephen King, its quaint downtown harkens back to a bygone era. Incorporated in 1791, it's also one of the oldest cities in the country.
Pittsburgh
Median home price: $208,446
Estimated monthly mortgage payment: $1,330
One of America's greatest destination cities, Pittsburgh is a vital link between the East Coast and the Midwest. Located at the convergence of the Ohio, Allegheny and Monongahela rivers, Pittsburgh is known as the City of Bridges. A year-round tourist spot packed with entertainment, festivals, arts, entertainment and nightlife, it's home to the Steelers, Penguins and Pirates, the latter of which boasts one of America's best ballparks. More than 2.3 million people call Pittsburgh home.
Chambersburg, Pennsylvania
Median home price: $252,282
Estimated monthly mortgage payment: $1,537
About five hours from Pittsburgh is Chambersburg, one of America's most historically significant cities. Founded in 1764, it was a major stop on the Underground Railroad and the staging site for John Brown's raid on Harpers Ferry — Confederate troops burned it to the ground after occupying it three times during the Civil War. Today, it's a charming town of boutique shops, breweries, restaurants and nightlife with a nearly nonexistent crime rate.
Syracuse, New York
Median home price: $204,402
Estimated monthly mortgage payment: $1,501
Home of its namesake university's Orangemen, Syracuse's residents are healthier than 75% of the country. A city of nearly 650,000 people, Syracuse is a lake town that anchors the Western New York economy. A winter wonderland in the cold months, the city has fostered a lively culture of arts, entertainment and nightlife that coexists with its many natural and outdoor offerings.
Lansing, Michigan
Median home price: $222,711
Estimated monthly mortgage payment: $1,441
With a population of 482,000, the capital city of Michigan offers a cost of living that's 21.4% lower than the national average. An ethnically and culturally diverse city, it has a something-for-everyone vibe that's family-friendly while offering an impressive array of bars, restaurants and nightlife.
More From GOBankingRates