Why Home Prices Are Plummeting in These Six Cities

6 min Read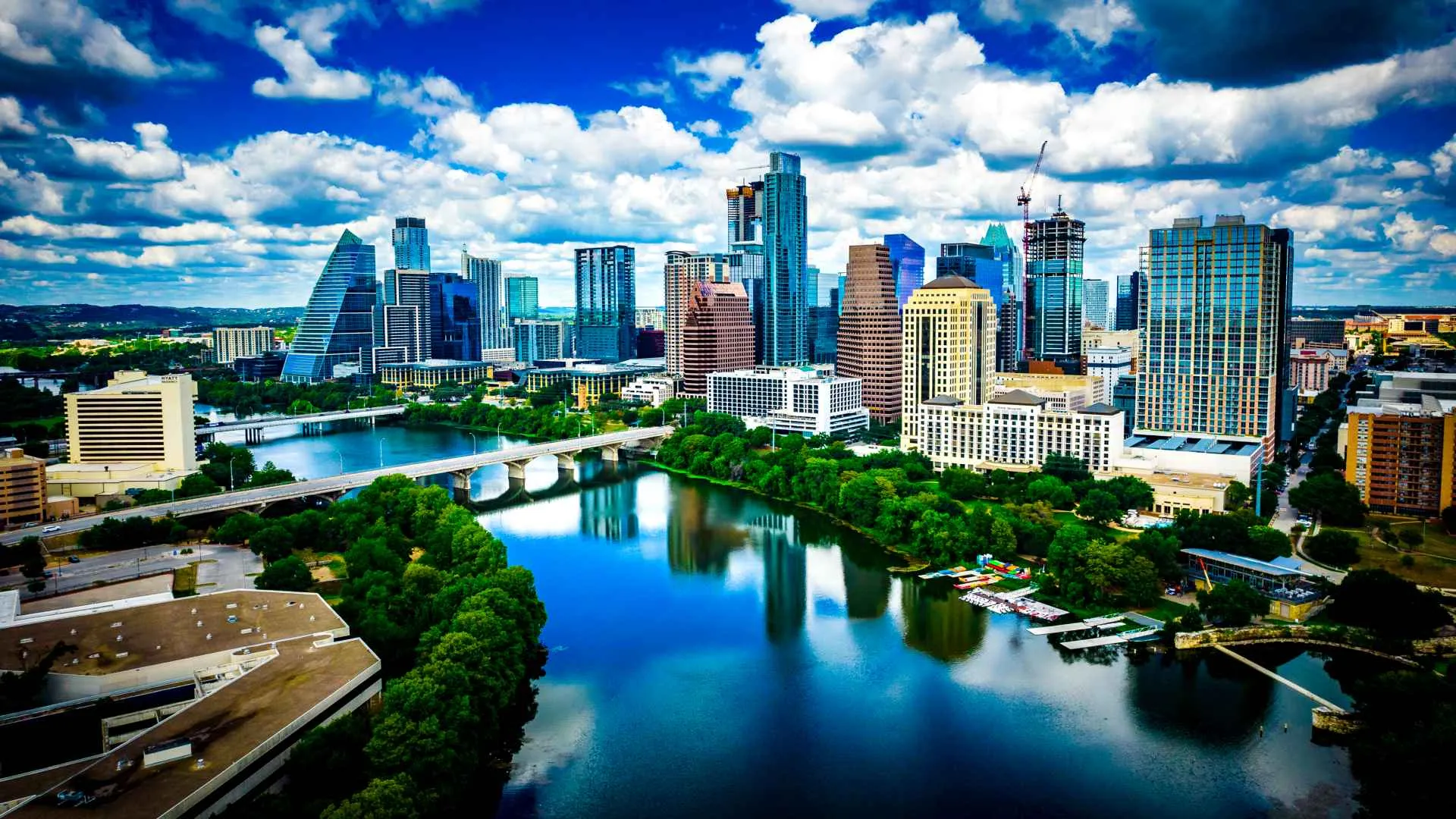 Austin, Texas
Austin became the hot spot for remote workers and tech workers to flock to during the height of the recent housing boom. With relatively lower costs for homes, a burgeoning tech sector and the ability to own a little bit of land, Texas has grown in a huge way over the past few years.
Austin, in particular, saw aggressive housing price increases, with many out-of-state residents moving to the fast-growing city for most opportunities and cheap real estate. But low interest rates combined with people moving to Austin from out of town drove real estate prices up and caused a bubble that is not deflating.
From the peak in 2021, housing prices have cooled a bit, and recent listings are seeing more price cuts than ever. Over 25% of listed homes have dropped prices to attract buyers.
While many migrated into Texas and purchased homes with low rates at relatively low prices (compared to high-priced cities like San Francisco), demand has dried up. High interest rates and higher housing prices have priced many out of the market, and sellers are now reacting by cutting listing prices.
I'm a Real Estate Agent: Here Are the 6 Cities Where You Should Avoid Buying a Home This Summer
Take Our Poll: Are You Planning To Buy or Sell a House This Year?
Phoenix
Phoenix seems to be the poster child for real estate "boom-and-bust" cycles. Back in 2008 during the Great Recession, housing values dropped over 50% in Phoenix, leaving many homeowners stocks in bad loans, or worse, forced to default and abandon their homes.
While economists don't think this scenario will happen again, there is a possibility of a large decline in housing prices ahead. Goldman Sachs predicts a 25% home value drop in this economy, largely due to the overinflated current market prices.
The evidence of this slowdown is there, with nearly a quarter of listed houses in February 2023 cutting prices. This is a precursor to overall housing values dropping in the area, as houses just aren't selling at the list price.
Seattle
Seattle is a large coastal city and tech hub that has seen massive growth over the past few decades. Home to some of the largest tech companies in the world (Amazon and Microsoft), Seattle home prices have grown exponentially compared to many cities, with median home prices hitting nearly $900,000 in 2022 (according to Redfin). 
But rising rates and inflation have squashed demand, and median prices have dropped significantly, coming in around $800,000. These prices are still high compared to other places, but the price drop is significant.
In addition, over 21% of houses listed recently have had price cuts, indicating sellers are getting desperate and listing prices are still too high. The drops are due largely to the fact that previous valuations were overinflated by low rates and an increase in hiring of tech workers in the area. With massive layoffs by both Microsoft and Amazon, this may have impacted buyers' ability to purchase higher-priced homes in the area.
St. Augustine, Florida
St. Augustine is known as the "oldest city in the U.S." and, along with its small-town beach charm, has many historical structures to explore. With many workers flocking to Florida during the pandemic and at the height of the remote-work boom, prices skyrocketed. 
But recent listings are sitting on the market longer, and sellers are having to cut prices to entice would-be buyers. Over 28% of the listings have dropped prices, and homes are sitting on the market almost twice as long as a year ago.
Again, inflation and high mortgage rates are contributing to the market downturn, as buyers are simply being priced out of the market.
Related: 7 Florida Cities That Could Be Headed for a Housing Crisis
Las Vegas
Just like Phoenix, Las Vegas has been here before. The real estate market took a massive hit back in 2008 and is seeing a big correction right now, too. The median list price was near $500,000 in 2022; it has come down significantly, but it's still not quite enough.
The median home price nearly touched $450,000 in 2022 but is now hovering closer to $395,000. Among active listings, over 22% have cut prices. With many already locked in to low mortgage rates, listing prices are coming down steadily to meet the lower demand. High mortgage rates play a significant role; many in the area are simply priced out.
Las Vegas homes are also sitting on the market for over two months on average, putting more pressure on sellers to lower prices to get the houses sold.
Huntsville, Alabama
You might not know it, but Huntsville is an innovative hub for aerospace engineers and government contractors, helping fuel a housing boom. Along with low mortgage rates and remote work opening up in 2021, Huntsville's home prices grew quite a bit. But they are now cooling off.
Over 20% of homes listed recently are cutting prices to sell, showing that listing prices are simply too high. Home sales even just six months ago were at higher prices, but the market moves quickly, and sellers are playing catch-up.
High inflation and high mortgage rates no doubt play a factor here, but homes are still listing at higher prices than a year ago, when rates were low. So price cuts are being made to accommodate the lower buying power of home shoppers.
More From GOBankingRates
About the Author