Why Home Prices Haven't Crashed… Yet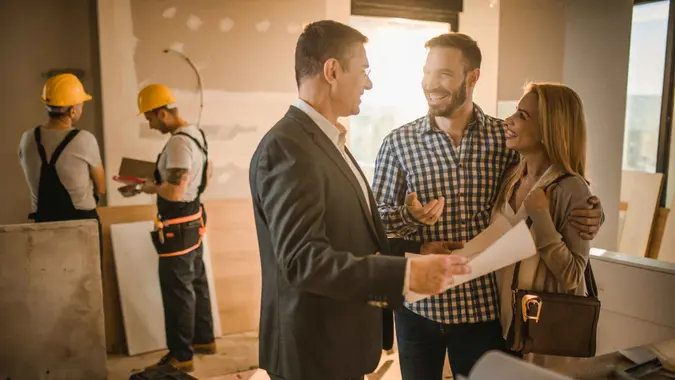 skynesher / Getty Images
The housing market exploded during the peak of the pandemic. Following the big boom, some analysts predicted a housing market crash. Hopeful home owners were, in certain cases, looking forward to such an event, as it would bring home prices down to the point where they could finally buy.
The market is seemingly still hot well into 2023 — and there's been no housing market crash as yet. Why?
According to Ben Carlson, writing for A Wealth of Common Sense, the most basic reason points to the swift uptick in mortgage rates. This has "slowed housing activity to a crawl," Carlson wrote.
Inventory levels spiked briefly, but there's still a dire shortage of homes on the market. With interest rates so high, few homeowners want to lose their low fixed rates by selling and having to buy again. Instead of buying new homes, people are increasingly opting to renovate their current abodes that they scored on 3% mortgages. Carlson noted that Home Depot has enjoyed a sharp increase in sales in light of this trend.
However, eventually, some may be forced to sell their homes and create more inventory. As Carlson crudely put it: "Baby boomers will downsize, move to Florida or die off." We may also see younger generations more willing and open to selling their homes without such intense trepidation toward towering interest rates.
Still, mortgage rates will have to cool down in order for there to be anything close to a surplus of homes on the market — and even in the event of dropping rates, it is unlikely we'll see a big crash in the housing market. More likely the market will experience, as Carlson put it, "a slow burn."
More From GOBankingRates