With Home Prices Falling, Some Consumers Are More Optimistic About Buying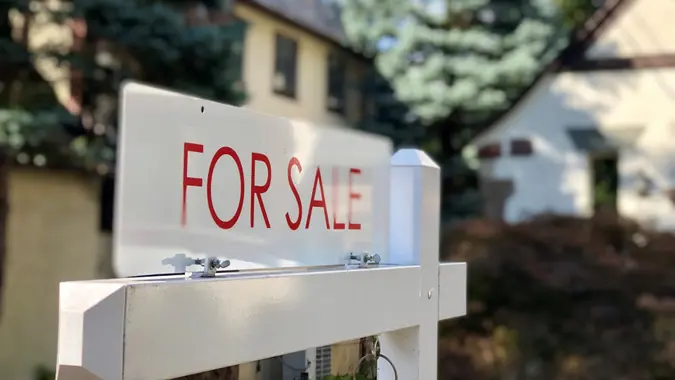 SondraP / Getty Images/iStockphoto
Some consumers who were edged out of the ultra-competitive and ultra-expensive housing market may finally be feeling like they have an in – now that home prices are cooling down. The latest monthly housing sentiment index from Fannie Mae found that 21% of respondents said that now is a good time to buy a home – up from 16% in October.  
See: 2023's Housing Correction Could Be the Largest Since Post-WWII
Find: 3 Things You Must Do When Your Savings Reach $50,000
Learn: 7 Florida Cities That Could Be Headed For a Housing Crisis
Though 21% isn't a very impressive percentage, it is an improvement on October's 16%. The increase directly ties to the fact that, though mortgage rates are double what they were this time last year, home prices have been dropping since June 2022. But prices were so high to begin with that even with prices falling, affordability remains a crucial issue – especially when factoring in those sky-high mortgage rates.
"As we enter 2023, we expect affordability to remain the top challenge for potential homebuyers, as even small declines in rates and home prices – from the perspective of the buyer – may not produce sufficient purchasing power," said Doug Duncan, Fannie Mae senior vice president and chief economist.
Though more folks are getting optimistic about the idea of buying a home now, people are increasingly put off by the idea of selling. The monthly housing sentiment index from Fannie Mae found that the share of respondents saying now is a good time to sell fell from 54% to 51%.
Discover: Why Buying Property in These Vacation Destinations Could Be a Great Investment
Student Loans: DOJ Says Overruling Biden's Forgiveness Could Lead to Lawsuits Over 'Virtually All Federal Action'
"Existing homeowners may continue to wait to list their properties, since many have already locked in lower mortgage rates, creating minimal incentive to sell and buy again until rates are more favorable," Duncan said. "We think the resulting tension will contribute to a continued decline in home sales in the coming months."  
More From GOBankingRates