7 Worst Home Design Mistakes From Real Estate Experts

6 min Read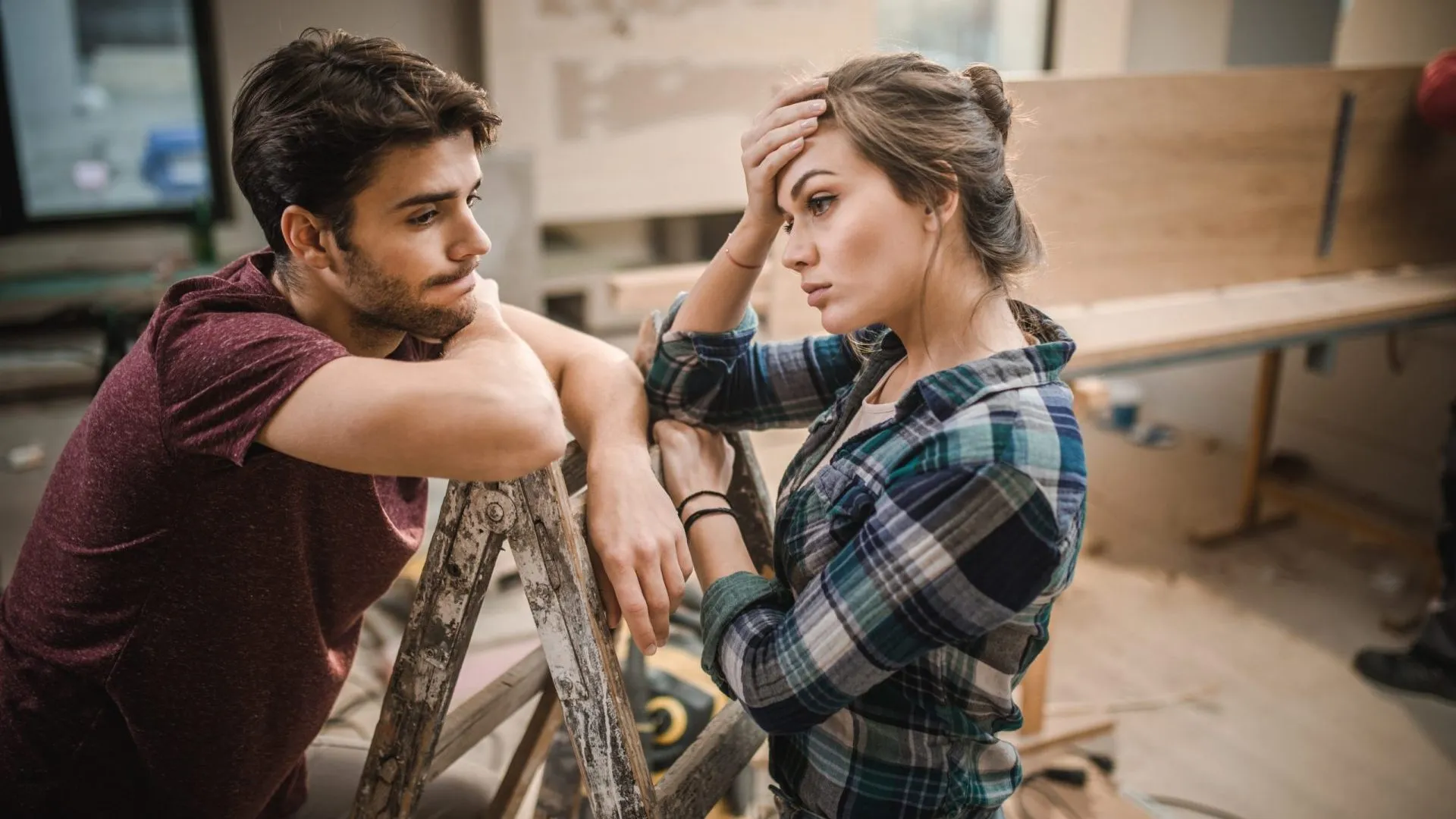 Building a Too-Small Living Room
Ben Gold, founder of Recommended Home Buyers, is a professional house flipper who typically uses his flips for rental income.
"In the beginning, I thought that the more bedrooms that I added, the more value [would be added] to the property," he said. "Instead of making all the other rooms big enough, my main focus was to do the most bedrooms I can. The living room ended up being small and tiny."
When it came time to list the property, all the rental brokers Gold spoke with made it clear that because the living room was so small, he would need to count one of the bedrooms as a living room.
"It ended up that I didn't make any profit," he said. "My rental income wasn't as high as expected, and when it came to refinancing, the appraisal was also lower. This was a big lesson from my first investment — a house needs to be comfortable, and one of the most important rooms is the living room."
Take Our Poll: What's the Table Time Limit on a $400 Restaurant Meal?
Adding a Pool
Omer Reiner, a licensed realtor and president of FL Cash Home Buyers, LLC, a real estate investment company based in Ft. Lauderdale, Florida, said his worst home design mistake was adding a pool to one of his investment properties.
"Pools almost never provide a good return on investment if you are fixing a house to sell to someone else," he said. "Many people want a backyard or even a pool they themselves would like for their personal needs. Having a pool already will limit those possibilities."
Reiner once added a shallow pool to a house in hopes that it would be attractive to retired people who could use it as a place to exercise. However, this made him miss out on a potential buyer who was an avid swimmer and hated the idea of a shallow pool.
"I missed out on a good buyer and needed to sell the property for less," he said.
Reiner said that an in-ground pool only adds 5% to the home's value, on average.
"Since most in-ground pools cost around $40,000 — over 10% of home value, even in today's market — it is hardly worth it," he said. "In addition, pools can be liabilities. Even if a person is injured in your pool after trespassing, the owner could be liable if proper safety measures are not taken."
Now, Reiner only fixes up pools at houses that already have them, or even fills in existing pools. "No real estate investor should ever do any differently," he said.
Overspending on Countertops
Matthew Slowik, a real estate investor and owner of Revival Homebuyers, said that it's important to ensure that the type of countertops you choose to install in a kitchen are a match for the local market — but he once made a major miscalculation.
"One particular home that we renovated was in a location that warranted higher-end updates throughout. With that, we felt that the property warranted marble countertops, which ran $175 a square foot," he said. "[At the] end of the project, we soon realized that we overspent by $3,500.
"Given the research done at the time of sale, we determined that we could have selected a quartz countertop, which would have been just as appealing and functional to the space," Slowik continued. "Since then, our repair model has changed and high-end marble is no longer in the equation."
Not Investing in a Kitchen Upgrade
While spending too much on a kitchen remodel can be a mistake, it's also a mistake to not make any upgrades at all if you are planning to resell a home. Jon Sanborn, co-founder of Brotherly Love Real Estate in Philadelphia, made this mistake early on in his real estate investment career.
"A well-designed and modern kitchen raises the property value by almost 20%," he said. "However, before selling my old home, I decided to let the kitchen remain as is. Even though the market was hot for sellers, this error in judgment ended up hurting my property's resale value. Had I remodeled the kitchen at that time, the property would have fetched a higher price."
Installing Brass Fixtures and Hardware
Bill Gassett, realtor and founder of Maximum Real Estate Exposure, said that his biggest design mistake was putting in brass plumbing fixtures and hardware throughout his home.
"At the time of construction brass was the 'in' choice but it quickly fell out of favor thereafter," he said. "When I sold my home last year, having brass fixtures dated the home. The vast majority of homebuyers today want brushed nickel or chrome."
Building a Two-Story Great Room
Stephen Keighery, CEO and founder of Home Buyer Louisiana, found out the hard way that two-story great rooms don't always appeal to practical buyers.
"Two-story great rooms create a picturesque home — it gives height and a lot of opportunities for natural light. This makes it ideal for buyers that want a fairytale-like ambiance," he said. "But we have determined that buyers are opting for practicality, and getting the property with this design off the market took a longer time than we expected. Once they see the great room, they immediately ask about energy costs for heating or cooling the area. It also takes up a lot of space in the property, which for some buyers is a dealbreaker."
Designing Unique Bathrooms and Kitchens
You may want to make a space your own, but if you plan to resell your property, it's better to opt for designs that will appeal to the masses. Nick Polyushkin, co-founder and managing broker with Ofirio, has had trouble selling homes with unique design elements.
"The worst mistake we made was that we installed dark color, expensive kitchen [appliances], which was not attractive to local clientele," he said. "[The] house got sold, but the time to sell it was twice as long.
"We would do expensive and custom kitchens and bathrooms with interesting shapes and colors, but when people are looking for a home, if they see something that they're not used to seeing, they most likely will leave it," he continued. "If you are working on the design of your home, try to make it appealing to a larger audience."
More From GOBankingRates
About the Author