Housing Market 2023: Nearly Half of Millennials & Gen Z Blame Government for High Housing Prices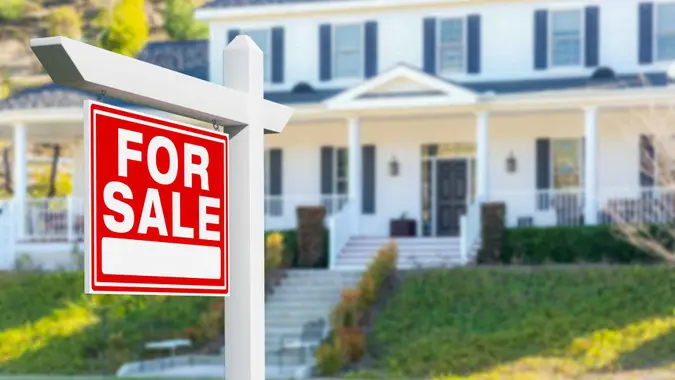 Feverpitched / Getty Images/iStockphoto
It's a time-honored tradition to blame the government for society's ills, and as a new survey points out, that trend continues as young Americans condemn their municipal and state governments for the current housing affordability problem.
According to a Mphasis Digital Risk study reported by MarketWatch, 45% of people 46 years and younger blame the government for the bloated prices that have forced many potential homebuyers out of the market over the past couple of years.
Nearly 90% of the 1,386 people surveyed by Mphasis said that it's too costly to buy a house now. And 70% feel that the government hasn't done its job to make housing affordable for Americans.
"It makes sense, especially following the Great Financial Crisis, that younger Americans are experiencing a sense of fear of missing out when it comes to owning a home, and that they would vent those frustrations toward governments at all levels," said Jeff Taylor, founder and managing director at Mphasis Digital Risk. 
Despite ongoing recession fears, most experts don't expect a housing crash in 2023. However, the gap between home prices and consumer income has widened. Whereas the typical first-time buyer could purchase with a household income of about $70,000 in 2019, they need as much as $90,000 in 2022, according to Bloomberg. At the same time, inventory remains low and mortgage rates have increased substantially.
If many industry commentators are predicting home prices to drop (they have to at some point, right?), an equal number of people expect no end to the turbulence. The signs pointing to a housing rebound simply haven't been enduring or compelling.
As MarketWatch noted, according to the National Association of Realtors, the median price of an existing home in the U.S. was $388,800 as of April, which is down 1.7% from the same time last year, and other factors weakening the market persist.
The inventory shortage continues to be worrisome as demand remains high. And with mortgage rates hovering just below 7%, homeowners are reluctant to sell when they can sit at home, safe in the comfort of their sub-4% mortgages, especially in areas where home prices have fallen.
When it comes to the government's role in the current situation, MarketWatch noted that consumer-protection measures play a part. Following the mortgage crisis that triggered the Great Recession, regulators enacted stricter lending guidelines to ensure that buyers who took out mortgage loans to could afford to repay them. In addition, zoning regulations continue to favor single-family homes over higher-density housing, which restricts supply.
Frustration is being felt by all Americans, but the next wave of homeownership and home financing rests with younger Americans — millennials in particular. They are not happy about the perceived lack of attention and action shown by their local and state governments.
More From GOBankingRates