Yahoo (YHOO) Stock Reacts to CEO Marissa Mayer's Announcement: Should Investors Also Pay Attention?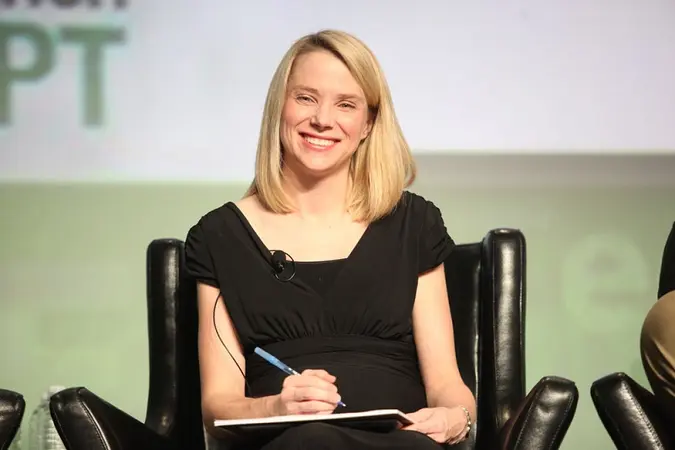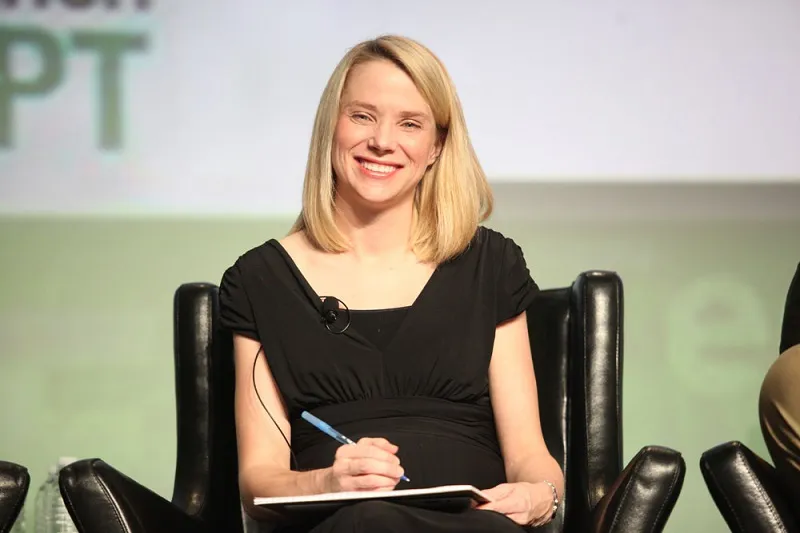 Yahoo CEO Marissa Mayer posted good news early Tuesday on her personal blog. "I'm expecting identical twin girls, likely arriving in December," she wrote. The Yahoo CEO also added that she and her husband "have embraced the surprise and are very excited about these new additions to our family."
Although this is good news for Mayer and her family, is this good news for Yahoo stock? As the CEO of a leading tech company, shareholders of Yahoo will be looking to Mayer's handling of her pregnancy and maternity leave as a signal of the company's and stock's health.
Marissa Mayer to Take Limited Maternity Leave
Mayer made changes to Yahoo's parental leave policy in 2013, allowing up to 16 weeks of paid maternity leave and eight weeks of paid paternity leave for new parents, as well as a $500 gift to help cover expenses, reports CNN Money. The Yahoo CEO, however, plans to take a much shorter leave.
"Since my pregnancy has been healthy and uncomplicated and since this is a unique time in Yahoo's transformation, I plan to approach the pregnancy and delivery as I did with my son three years ago, taking limited time away and working throughout," Mayer wrote in her statement. Mayer took only two weeks of maternity leave after the birth of her son in 2012 and worked remotely during that period, according to NBC News.
Yahoo Stock (YHOO) Dips After Marissa Mayer's News
Marissa Mayer's post was up Tuesday, and Yahoo stocks (YHOO) had a price dip of about 3 percent from closing Monday to opening Tuesday, going from $32.24 to a low of $31.39.
It's unclear, however, if this dip is a response to Mayer's news or part of the bigger trends of market volatility. The Dow Jones industrial average was down 400 points Tuesday morning (2.4 percent), reports Fortune. And the S&P 500 and Nasdaq Composite also saw prices dip early on. These falls in stock prices are a reaction to disappointing data from China markets, which saw growth and earnings shrinking in even the most robust sectors, like manufacturing and service.
Yahoo stock has had a decent rally, managing to get over $32 before 11:30 EDT. So, it's unlikely that this dip will have a lasting effect on Yahoo stock.
Read: Apple (AAPL), Facebook (FB), Instagram Announce Major Projects: Invest Now or Wait?
Yahoo Preparing to Spinoff Alibaba Stake
Yahoo stakeholders will have plenty to keep their eyes on, however, as the company is seeking to spinoff its 15 percent stake in Chinese e-commerce giant Alibaba, reports CNET. This spin-off was expected to close by the end of the fourth quarter of 2015, right around when Mayer's twins will be due.
Mayer, however, reiterated her commitments to both Yahoo and her family. "I'm extremely energized by and dedicated to both my family and Yahoo and will do all that is necessary and more to help both thrive," the Yahoo CEO said in her statement. "The future looks extremely bright on both fronts."
With Marissa Mayer's net worth at $380 million, according to Forbes, she will have plenty of resources available to ensure her children are fully cared for and nurtured while she focuses on leading Yahoo.
Marissa Mayer Talks 2013 Maternity Leave Controversy
Photo credit: TechCrunch/Flickr