60/40 Portfolio Rule: Is This Still the Best Investment Strategy?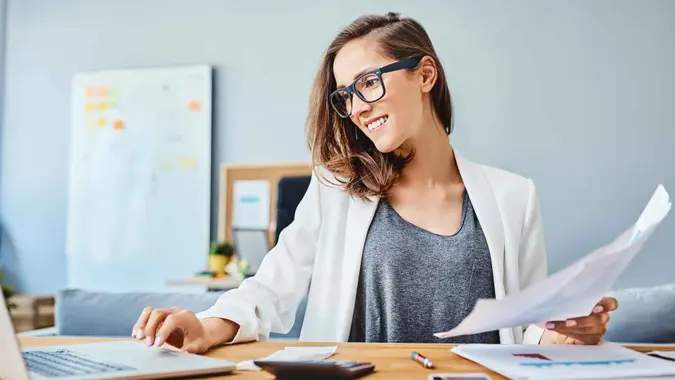 BartekSzewczyk / Getty Images/iStockphoto
There are lots of "rules" in investing that have long driven basic portfolio principles. The "60/40" rule, the "Rule of 72" and the newer "70/30" rule. The basic foundations surrounding these rules are to balance your asset holdings and make sure you keep your money invested long enough to realize a discernable return — but these rules are more guidelines than anything else.
The 60/40 rule was likely one of the first investing guidelines recommending investors keep 60% of their assets in equities and the other 40% in bonds. If you've invested anything in the last 15 years, this might seem bizarre. However, the basic principle remains the same — a good mix of stocks and bonds is the gold standard for any portfolio.
Is the 60/40 Rule Outdated?
The 60/40 rule was considered outdated not too long ago, when long-term Treasury yields dropped to under 1%, The Street reported. Capital growth from bonds had ended, and Treasury investments earned almost no income. This was when investors turned to alternatives, including dividend equities, which raised portfolio risk. Some looked to real estate, while others opted for covered call strategies. When portfolios bottomed out in 2022 as stocks and bonds entered bear markets, investors preferred 100/0 portfolios.
However, the investing landscape changed again. The bear market lifted yields to where they became a viable option for investors again, The Street noted, and Fed rate hikes also lifted the yield on three-month Treasury bills to over 5.5%, the highest since 2000.
Russ Koesterich, BlackRock's managing director with global allocation, said the classic 60/40 has "mounted a respectable comeback," but investors may want to consider some changes. Major market disruptions have shown that bonds can be a significant source of returns, but last year showed us that they can also be a source of risk. Koesterich recommended investors make tactical adjustments and consider a broader set of hedges while paying more attention to equity-style risk.
Koesterich indicated a broad mix of stocks and bonds still makes the most sense for long-term investors, but recent changes in bond markets represent a shift in the investing landscape. Don't abandon the 60/40 portfolio; consider being more flexible and dynamic with how you implement hedges.
More From GOBankingRates