The 60/40 Rule Is Long Dead — Modern Times Call for New Investment Strategies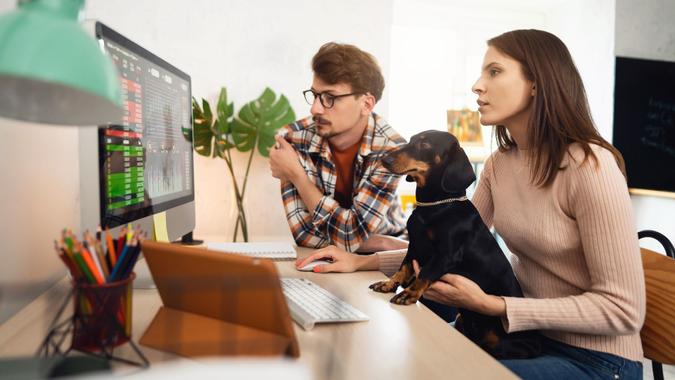 SrdjanPav / iStock.com
There are lots of "rules" in investing that have long driven basic portfolio principles. The "60/40" rule, the "Rule of 72" and the newer "70/30" rule overtaking 60/40's reign. The basic foundations surrounding these rules are to balance your asset holdings and make sure you keep your money invested long enough to realize a discernable return — but these rules are more guidelines than anything else.
Related: Popular Money Rules You Should Stop Following
Read More: How To Read a Balance Sheet To Guide Your Investment Decisions

The 60/40 rule was likely one of the first investing guidelines that recommended investors keep 60% of their assets in equities and the other 40% in bonds. If you've invested anything in the last 15 years, this might seem bizarre. However, the basic principle remains the same — a good mix of stocks and bonds is the gold standard for any portfolio.
While it's not universal, analysts from major firms like Bank of America, Morgan Stanley and JPMorgan have all proclaimed the death of the 60/40 rule in recent years, MoneyWise reports.
Discover: Buffett's Berkshire Hathaway Invests $500 Million in Nubank — What's Their Strategy?

The investing landscape is also quite different now than it was even 10 years ago. The exchanges are bigger, there are more companies and the international economy becomes further connected every year. New, alternative assets have also come to the forefront in recent years, transforming the investment landscape and options available to investors.
The rise of cryptocurrency in the last five years alone has entirely transformed investing. In the days of 60/40, one almost exclusively had to invest through a broker or company. Now, investing is immediately available to anyone with a couple of swipes on a cellphone.
The rise of ETFs could also have contributed to the death of the 60/40. By investing more and more in exchange traded funds that are calibrated almost daily in equities and bonds depending on market conditions, there really is no discernable need to restrict yourself to any one weighting on your own.
See: 8 ETF Investing Strategies to Boost Your Portfolio
Find: 10 Best Cryptocurrencies To Invest in for 2021

For those who prefer to go at it alone, many financial advisors lean more towards a 70/30 ratio of stocks and bonds. There needs to be a large enough amount of equities in your portfolio to both outpace inflation and pay for any management fees, if there are any. The S&P has historically performed around 6-7% in the last 50 years, and a balanced portfolio should have a long-term investment time horizon attached to its expectations.
Although many adhere to the newer 70/30 ratio, it is far from closely followed. With the emergence of the wide use of 401ks, IRAs, ETFs, REITs and digital currencies, coupled with easy online trading platforms, it's easy enough to recalibrate your needs instantly without the need to adhere to any one guideline.
If you're just starting out though, the 70/30 balance is a good place to start.
More From GOBankingRates:
Last updated: June 17, 2021