The Best Investment Advice From Buffett and 11 Other Investors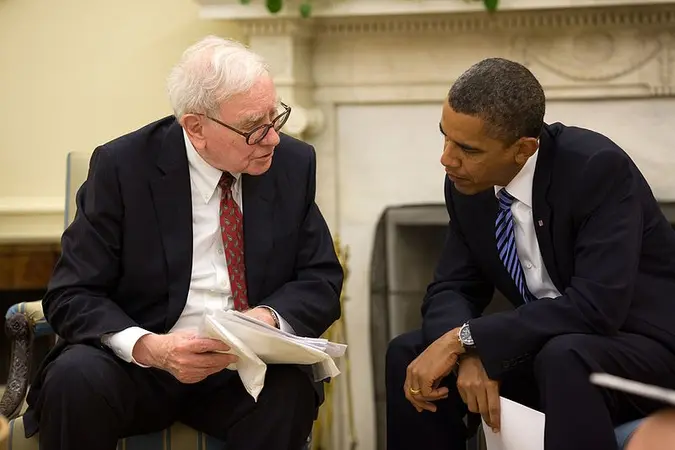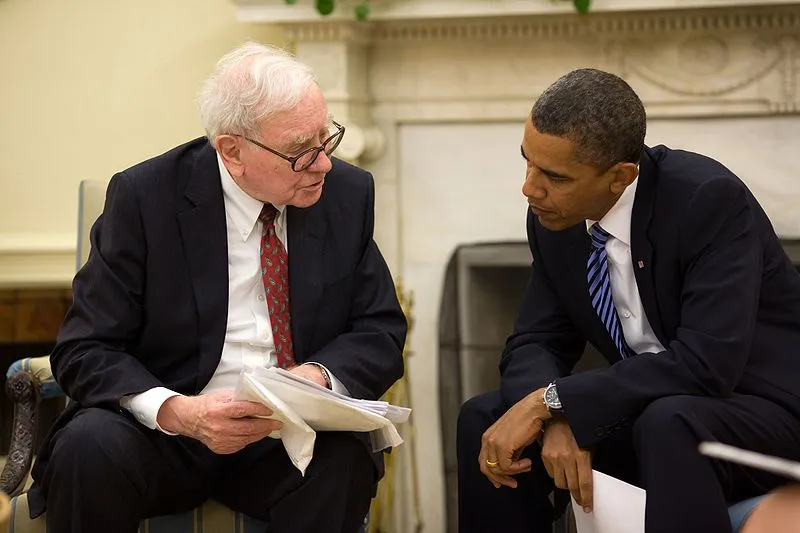 Nearly seven years out from the beginning of the recession, Americans are still keeping the stock market at arm's length. Less than a quarter — just 24 percent — think stocks and mutual funds are the best option for a long-term investment, according to a 2014 Gallup poll. In fact, the same amount of Americans would feel safe placing their life's savings in gold, while the far more popular option was real estate.
So why are we so hesitant to invest in shares?
One culprit, of course, is the walloping the market took in 2008 (but then again, it's not like real estate performed any better in the recession). Here's another, less obvious reason: We don't know how.
A 2013 survey from InvestingNerd highlighted some serious gaps in Americans' investment literacy. For example, 80 percent of respondents couldn't identify a brokerage account. Most said that fees are an important factor in picking an online broker, but only 10 percent actually compared fees when making this decision.
But with the stock market's strong performance in recent months, it's time to hop back in and investing there. We've rounded up the best investment advice from the people you should trust most — renowned expert investors from Warren Buffett to Carl Icahn who have made millions (some, billions) by investing. Read on for their stock market tips.
Read: How to Start Investing With Less Than $500
Best Investment Advice: 12 Tips From Stock Market Experts
1. Warren Buffett
Put Your Estate in the S&P 500
Warren Buffett's investing prowess is the stuff of legends. His holding company, Berkshire Hathaway, has outperformed the S&P 500 by 9.9 points a year annually, its stock growing nearly 2 million percent since Buffett purchased the company in 1964.
But the boring old S&P — that index that Buffett has routinely beaten over the years — is exactly what he wants you to invest in. In his 2014 letter to Berkshire Hathaway shareholders, the Oracle of Omaha outlined his estate plan, offering advice to the "know-nothing investor" on how to invest in a trust.
"Put 10% of the cash in short-term government bonds and 90% in a very low-cost S&P 500 index fund. (I suggest Vanguard's.) I believe the trust's long-term results from this policy will be superior to those attained by most investors — whether pension funds, institutions or individuals — who employ high-fee managers."
Related: 7 Investing Mistakes Warren Buffett Regrets
2. Carl Icahn
Don't Get a Big Head
Billionaire, activist and investor, Carl Icahn is as big a name as Buffett — in fact, on paper, he's a more successful investor than him, with 31 percent annualized returns since 1968. According to Forbes, that means every $1,000 invested with Icahn would be worth $325 million today. (Buffett lags behind at 19.5 percent returns annualized.)
Icahn might not appreciate that comparison though, even though he comes off it favorably. In 2014, he told The Wall Street Journal that the best investing advice he could offer was this:
"When friends and acquaintances are telling you [that] you are a genius, before you accept their opinion, take a moment to remember what you always thought of their opinions in the past."
3. Mark Cuban
Fix Your Debt First
Mark Cuban, the billionaire angel investor, Dallas Cowboys owner and resident loose cannon at "Shark Tank" is sort of the Keith Richards of investing — he's unabashedly done it all, selling garbage bags and shoelaces growing up, buying a bar in college (it got shut down because of underage drinking) and cobbling together a computer company at age 25 after he got fired for not listening to his boss's advice. (MicroSolutions grew into a $30 million dollar corporation that Cuban eventually sold to CompuServe.)
Because of all this, the advice Cuban told The Wall Street Journal was his favorite is remarkably staid (though helpful nonetheless):
"Pay off your debt first. Freedom from debt is worth more than any amount you can earn."
4. Barbara Corcoran
Listen to Your Gut
Another "Shark Tank" veteran, Barbara Corcoran made her millions in real estate (she started The Corcoran Group with a $1,000 loan and grew it into a billion-dollar business). On "Shark Tank," Corcoran has made bids on startups that other Sharks (Cuban, Kevin O'Leary) wouldn't touch — though, according to Inc., the vast majority of them have been successful. Corcoran told the magazine she looks for "kindred spirits, nice people," and asks herself, "What if we grow this into a $30 million business — is this person going to be thankful?"
No surprise, then, that Corcoran is a fan of trusting your instincts when investing.
"I've made money on every investment I made listening to my gut, and I've lost anytime I ignored it," she told Forbes.
5. Peter Thiel
Think Long-Term
If you aren't plugged into the investing world, you've likely still heard of Peter Thiel from "The Social Network." He was one of Mark Zuckerberg's earliest investors (he's also a PayPal cofounder who's worth about $2.2 billion, per Forbes). Despite cashing in on a social media phenomenon, Thiel warns readers in his self-help book, "Zero to One," not to concern themselves with trends or fads:
"If you focus on near-term growth above all else, you miss the most important question you should be asking: will this business still be around a decade from now? Numbers alone won't tell you the answer; instead, you must think critically about the qualitative characteristics."
6. Jim Cramer
Millennials Should Be Buying Stocks, Not Bonds
Known for his volume as much as his investing savvy, Jim Cramer is the boisterous host of CNBC's "Mad Money" and a founder of finance and investing site TheStreet. Cramer has made his career on telling people what to buy, hold and sell, and his best investment advice for young investors is just as actionable:
"There's absolutely no reason for someone who's in their 20s to have bond exposure when that money could be invested in stocks, where it will most likely end up consistently making you a higher return, year after year," Cramer told CNBC.
7. Robert Kiyosaki
Invest With Other People's Money
Recent surveys have shown that the main reason Americans don't invest is because they think they don't have enough money. Robert Kiyosaki, personal finance expert and author of the wildly successful "Rich Dad Poor Dad" series, would take issue with that. As he wrote in a Facebook post several years ago, that's not an excuse:
"I'm often asked how to start investing with little or no money. Please hear this as this is the hardest thing for people to understand: you do NOT invest with money! You invest with your mind! No matter what the field, your biggest asset is your mind. Once you have knowledge, you find deals, find your team and use other people's money. You sell the deal and your team to get investment money."
8. George Soros
Capitalize on Bad Situations
Worth more than $24 billion, George Soros is the king of hedge funds. Born in Hungary, Soros fled his country in 1947 and worked his way through the London School of Economics as a waiter and railway porter. In 1973, he founded one of the first-ever hedge funds, an offshore investment group that eventually became Quantum Fund. He's since become one of the most successful hedge fund owners in the world and a noted philanthropist who's given away more than $8 billion.
Soros has always been adept at turning a bad situation in his favor — he once famously shorted the British pound, making a killing. His advice:
"The worse a situation becomes, the less it takes to turn it around, and the bigger the upside."
9. Peter Lynch
Know the Numbers Before You Invest
Peter Lynch is an investing powerhouse who championed the "invest in what you know" philosophy. He was the Fidelity Magellan fund manager from 1977 to 1990, during which time he grew the funds' assets from $20 million to $14 billion. Like Buffett, Lynch routinely beat the S&P, outperforming the index 11 of the 13 years he managed Magellan.
Also like Buffett, Lynch is a huge proponent of knowing a company's number before you invest. As he wrote in one of his books, "Beating the Street":
"Never invest in a company without understanding its finances. The biggest losses in stocks come from companies with poor balance sheets. Always look at the balance sheet to see if a company is solvent before you risk your money on it."
10. Charlie Munger
Keep Spare Cash on Hand
Buffett's right-hand man is Charlie Munger, the vice chairman of Berkshire Hathaway and a brilliant investor in his own right. It was Munger who convinced Buffett to start looking for competitive advantages in the companies he invests in, not just cheap, undervalued stocks.
Perhaps Munger is also the reason Berkshire Hathaway is spending more of its time lately buying companies outright with its cash on hand. It's a good practice for novice investors too — keep some on hand in case your stock values fall and you need an emergency buffer. As Munger said in a talk he gave at the Daily Journal in March:
"The way to get rich is to keep $10 million in your checking account in case a good deal comes along."
11. Jack Bogle
In 1974, Jack Bogle founded the first-ever index fund, The Vanguard Group, which he ran for many years. Vanguard is now the word's second-biggest mutual fund, with around $3 trillion in assets. His many fans — called "Bogleheads" — hang on his sage, big-picture advice, including his warnings against the danger of day trades:
"As I have said before, the daily machinations of the stock market are like a tale told by an idiot, full of sound and fury, signifying nothing," Bogle told Chuck Jaffe of MarketWatch. "One of my favorite rules is 'Don't peek.' Don't let all the noise drown out your common sense and your wisdom. Just try not to pay that much attention, because it will have no effect whatsoever, categorically, on your lifetime investment returns."
12. John Neff
John Neff was the portfolio manager of the Windsor fund between 1964 and 1995, boasting an average annual return of 13.7 percent (besting the S&P 500 average by several points). A disciple of the P/E ratio (buying "good companies, in good industries, at low price-to-earnings prices"), Neff is also a numbers man, famous for devouring a week's worth of Wall Street Journal dailies over the weekend. And his numbers sometimes pointed him in unexpected directions, where non-value investors wouldn't follow. Still, as he said:
"It's not always easy to do what's not popular, but that's where you make your money. Buy stocks that look bad to less careful investors and hang on until their real value is recognized."
Photo: Pete Souza / Public Domain