Experts Debunk 7 Myths About Investing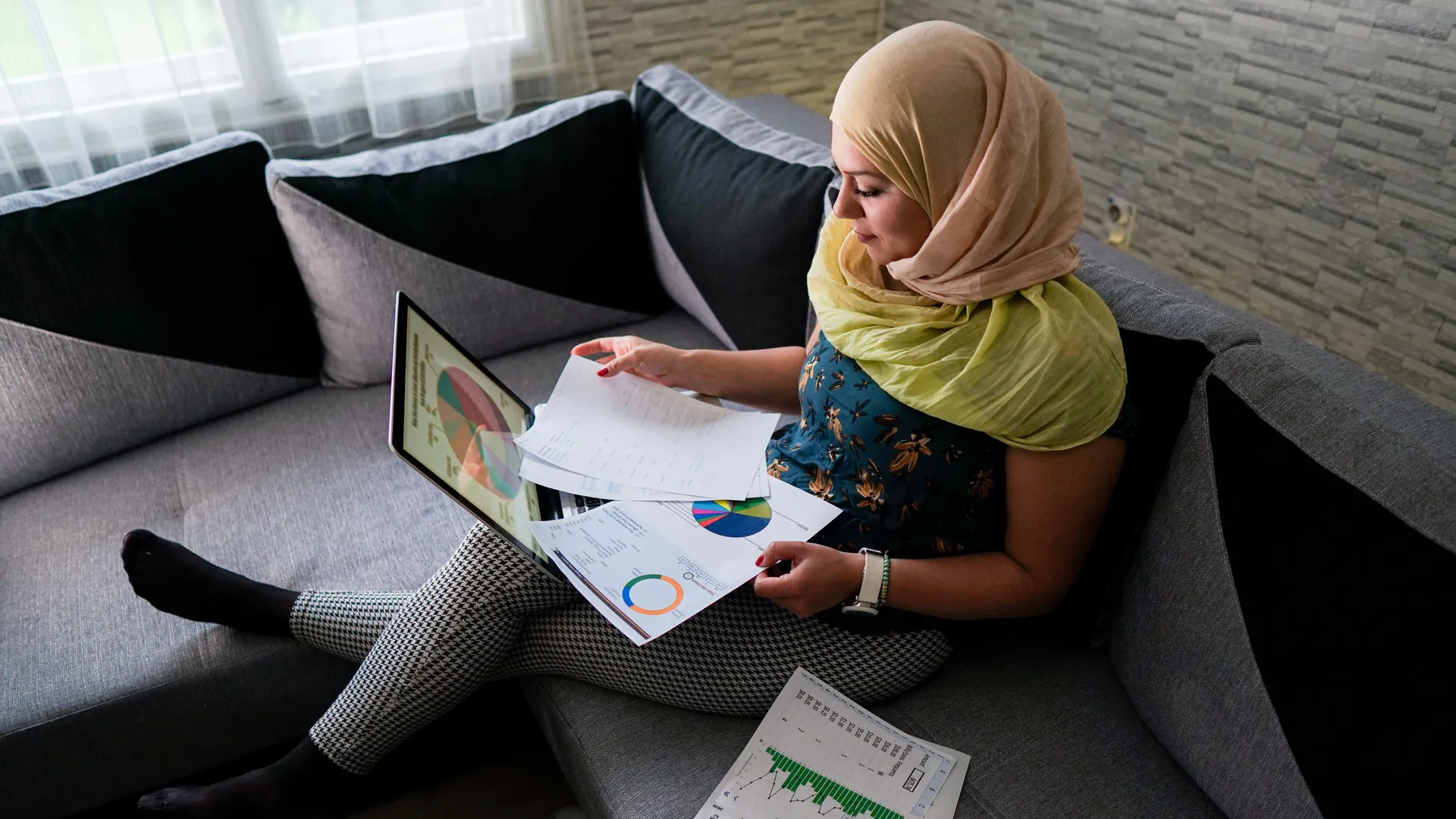 If you're just starting to learn about investing, be warned that the internet is a toxic soup of mixed information and misinformation. Both show up time and again in the many myths that deceive novice investors at every turn. 


Look Out:
If you're considering putting your money in play, the old wives' tales of the stock market are your worst enemy. So, to separate fact from fiction, GOBankingRates asked money experts from a variety of fields to call out the investing myths that frustrate them the most. 
Click through to learn about the most stubborn investing myths.
Myth: Investing Is Only for the Rich
Leading off is a stubborn investment myth that, until very recently, was not a myth at all. 
"Some people think that you need a lot of money to start investing when in reality you can start with just a few dollars," said Kelan Kline, a personal finance expert who is one half of The Savvy Couple. 
The truth is, most brokerages have jumped on the no-minimum bandwagon, including Merrill, SoFi, TD Ameritrade, Charles Schwab, Vanguard and Fidelity, all of which let you get started with whatever you have.
Some free brokerages have gone even further to woo investors on a budget.
"There are several apps — like Acorns, Digit, and Qapital — that allow you to invest your spare change from everyday purchases into a portfolio of stocks and bonds," Kline said.
Myth: Only the Experts Can Make Money in the Stock Market
Just as people are intimidated by investing because they presume they don't have enough money, others sit on the sidelines because they believe investing requires knowledge that is over their heads. 
"Another myth is that you need to be an expert in the stock market to make money investing," Kline said. "However, anyone can take advantage of robo-advisor services like Betterment or Wealthfront to get assistance with managing their investments." 
Even without robo-advisors, anyone on any budget can buy an index fund ETF. A single share — or even a partial share — buys you an instant portfolio with index-wide exposure.
Myth: You Should Never Start Investing Until You're Debt Free
Melanie Hanson, editor in chief of EDI Refinance, is one of the many experts who are frustrated with the myth that — with the exception of your mortgage — it's irresponsible to start investing until you've cleared all your debts. 
"It's useful to think of paying debts and investing money as financially equivalent activities," Hanson said. "In both cases, you're paying money now in order to access more money later, and in both cases, you are rewarded for making this decision. When you're paying off debt, you're earning the money you would otherwise be paying in interest if you hadn't paid the debt down. When you're investing, you're earning interest or dividends on the assets you've invested in. With this in mind, it's all about comparing interest rates. If you're paying, say, 6% interest on your college debt but you could be earning 10% from an index mutual fund, then the smart money is on that mutual fund. You obviously have to meet your minimum obligations on your debts, and clearing your debts will free up more money from investing, but those interest rates are the key to making these decisions if you want to be smart about it." 
Myth: Cash Accounts Are for Suckers — Always Invest on the Margin
With cash accounts, your investments are limited only to the money you have on hand. But margin accounts let you borrow against the value of the securities you already own — who would pick the former when the latter opens the door to bigger gains? 
"One myth I hear a lot is that a margin account is always better than a cash account when it comes to investing," said Carter Seuthe, CEO of Credit Summit. "This is simply not true. While margin investing can be a great wealth-building tool for people, cash accounts are certainly the cheaper and safer option. You won't have any interest to pay and you don't run the risk of ending up in the red overall. With cash investing, the worst place you can end up at is zero, while bad investing on margin can leave you with a pile of debt."  
Myth: Investing in the Stock Market Is the Same as Gambling in a Casino
Rachael FitzGerald-Finch, MBA, CFA student, investor, and investing and economics blogger at Fitzonomics, grew up thinking that stock investing was the same as gambling because her mother told her so.
She's hardly alone. 
It's true that both activities involve risking capital in the hope of multiplying your money without the guarantee of a return and a very real risk of a loss — but the big difference lies in the investor's ability to mitigate that risk. 
"Investing in the stock market, by which I mean buying shares in companies, is about risk management," Finch said. "Quite simply, the more you know about the companies you're buying into, the lower your risk because you understand the business and its strategy. Any risks with investing are then known to you and you can either mitigate those risks or avoid them completely." 
Myth: You'll Make More Money in the Long Run With a Savings Account
Those who buy into the casino myth are also likely to believe that while the stock market is going up and down, money in a savings account only goes up, up, up thanks to compound interest — and that there, your money will be safe. It's true that savings accounts keep your money safe — safe from everything but inflation. 
"One money myth that I find retrogressive is the belief that saving alone will help you retire comfortably," said Kelvin Stewart, co-founder of USBadCreditLoans. "The majority of the seniors that opted for this now find their money stretched too thin due to inflation. It is a better idea to invest part of your savings in a diversified portfolio."
Myth: The S&P Is Yesterday's News — Crypto Is the Future
One of the newest myths to take hold is the one that says the stock market, in general, is doomed to collapse because cryptocurrency is the future of money and investing.
"Just because it may be the 'future,' it's not there yet," said Jake Hill, CEO of DebtHammer. "And there are a lot of risks associated. Some of the risks come along with how unregulated this concept currently is. Exchanges for cryptocurrencies are also much more vulnerable to cyber attacks, meaning that your digital currencies can be stolen by hackers. What many financial and investment experts are suggesting, myself included, is to buy stocks of companies that have exposure to cryptocurrency instead of investing directly."
More From GOBankingRates

BEFORE YOU GO
See Today's Best
Banking Offers