Fiscal Quarters (Q1, Q2, Q3, Q4) Explained and What They Mean For Investors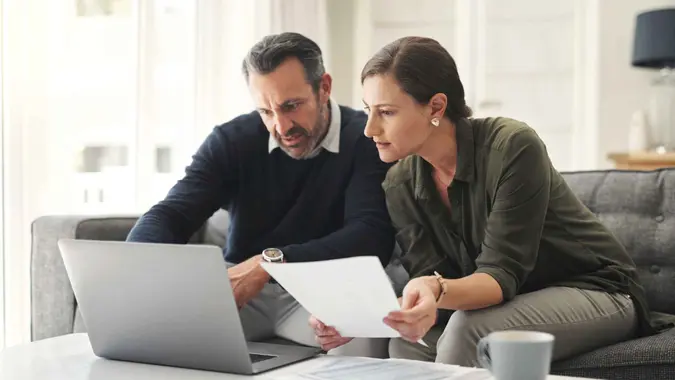 shapecharge / iStock.com
Taking smaller bites always makes everything easier to chew. The same is true in the case of analyzing your investments. Instead of just worrying how the value of your stock is doing year to year, it is often better and more palatable to evaluate your investments on a quarterly basis.
What Is a Fiscal Quarter?
During a company's fiscal year, there are four three-month periods known as fiscal quarters. During these periods, a company's financial activities and statements are calculated, processed and reported. Most companies break down their finances into these four sections to better analyze how they are doing throughout the calendar year.
When Is Q1? 
The first quarter, also known as Q1, is during the months of January, February and March. To be precise, this calendar quarter is from Jan. 1 through March 31. This is when the fiscal year starts unless otherwise indicated by the company's annual report. 
When Is Q2? 
Q2, or the second quarter, refers to the accounting period of April, May and June. Any financial statements you receive from April 1 to June 30 are for Q2 of the fiscal quarter system.
When Is Q3? 
The third quarter known as Q3 is during July, August and September. As companies report on a quarterly basis, if you receive a statement from July 1 to Sept. 30 this would indicate how the company performed financially in the third quarter.
When Is Q4?
The last quarter of the year is the fourth quarter or Q4. This quarter takes place in October, November and December. This financial statement will often include a wrap-up of the calendar year and an annual report.
How the Quarters of the Year Impact Your Investments
In the case you are an investor, publically traded companies in the United States issue four quarterly statements per year to keep you updated as to how your shares are doing. Knowing when to expect these quarterly earnings reports is key to keeping track of how your money is growing.
These reports can also possibly affect the value of the publicly traded company's stock, so each release should be closely monitored. For example, if a company has a good quarter its stock value may go up, and conversely, if they have a bad quarter the value may go down or even drop significantly.
Final Take To GO
The bottom line is quarterly reports and earnings are crucial pieces of information for analysts but also for you as an investor. Not only do you need to be caught up on how the company is doing and the value of your stock, but also how it could affect your taxes. Paying attention to these reports will better prepare you to organize your finances and indicate whether or not you need to reevaluate your investments.
FAQ
Here are the answers to some of the most frequently asked questions regarding fiscal quarters.
What are the fiscal quarters Q1, Q2, Q3 and Q4?

Fiscal quarters are four three-month periods during which a company's financial activities and statements are calculated, processed and reported to investors. Below is an outline for the quarters throughout the calendar year:

Q1: January, February and March
Q2: April, May and June
Q3: July, August and September
Q4: October, November and December

What are the four quarters of the year in finance?

Here are the four quarters of the year in finance:

Q1: The first quarter is during January, February and March. To be precise, this calendar quarter is from Jan. 1 through March 31. This is when the fiscal year starts unless otherwise indicated by the company's annual report.
Q2: The second quarter, refers to the accounting period of April, May and June. Any financial statements you receive from April 1 to June 30 are for Q2 of the fiscal quarter system.
Q3: The third quarter is during the months of July, August and September. As companies report every quarter, if you receive a statement from July 1 to Sept. 30, this would indicate how the company performed financially in the third quarter.
Q4: The last quarter of the year is the fourth quarter or Q4. This quarter takes place in October, November and December.

What are the government fiscal quarters?

The federal government's fiscal quarters operate slightly differently. For example, here is how the next fiscal year breaks down:

First quarter (Q1): Oct. 1, 2023, through Dec. 31, 2023
Second quarter (Q2): Jan. 1, 2024, through March 31, 2024
Third quarter (Q3): April 1, 2024, through June 30, 2024
Fourth quarter (Q4): July 1, 2024, through Sept. 30, 2024