Investing for the Ultra-Rich: 9 Assets Available Only to the Wealthy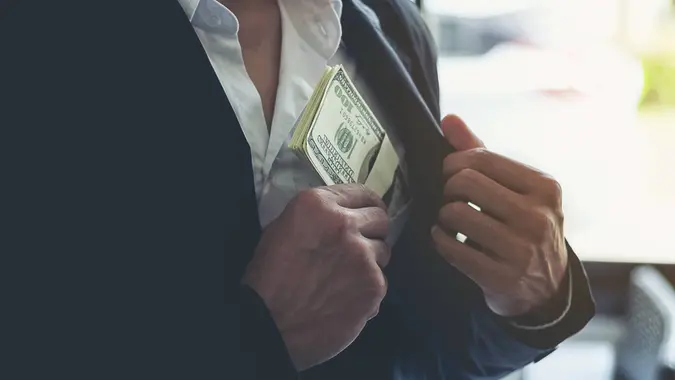 BRAIN2HANDS / Shutterstock.com
As a regular person, you may not have the same investment options as the ultra-rich. While you can open a brokerage account and get into real estate, there are certain assets that you don't have access to. We will examine these assets to see what's only available to the wealthy. 
What are assets that are online available to the ultra-rich?
Hedge Funds
"These funds require significant minimum investments, typically in the range of $1 million or more, and are limited to accredited investors," shared Jeff Rose, CFP® and founder of Good Financial Cents. "They offer diverse and complex investment strategies, like short selling or leveraging. For example, Bridgewater Associates, one of the world's largest hedge funds, is known for its high minimum investment requirements."
You may not have access to hedge funds if you don't have at least a million dollars to invest. These are exclusive assets that the average investor can only read about in many cases. 
Art and Collectibles
"A common asset only available to the wealthy often would be high-end art," said Sebastian Jania. "With this asset, you can leverage the fact that there are only single copies of very well-known pieces of art, so they preserve value and typically go up over time." One asset available to the rich is art because they are invited to exclusive gallery opening nights and can access information about valuable art to invest in. The average investor may never even hear about these gallery nights and events. 
"High-end art by famous artists like Picasso or Basquiat can command prices in the millions," Rose added. "Similarly, collectibles like rare vintage cars or fine wines, like a bottle of Romanée-Conti wine, can be extremely valuable." A regular investor may not even consider the idea of purchasing a bottle of wine or a piece of art for thousands of dollars because they don't have the funds, nor are they able to handle the risk involved. 
Luxury Real Estate
"Luxury real estate includes multimillion-dollar properties in exclusive locations like Beverly Hills or Manhattan," shared Rose. "Such properties are not just homes but also status symbols and investment opportunities. For instance, penthouses in New York City can go for tens of millions of dollars."
As a regular investor, you may have access to local properties or crowdfunded real estate projects, but you don't have the funds required to get into luxury real estate. These multi-million dollar listings you might see on a television program are only available to the wealthy. 
Commercial Real Estate
"Another asset that is only available to the wealthy are large apartment buildings and commercial buildings," commented Jania. "Both of these assets require a lot of money as a down payment to close on them that the average person simply does not have access to." Wealthy investors can purchase large commercial spaces where they can lease the land or form partnerships to get developers interested. 
Trailer Park Ownership
"With trailer parks or mobile home parks, they require a lot of capital and often are not mortgageable so they need to be closed in cash," commented Jania on this unique investment. "Further, the wealthy can lease out the land in these parks to many people and collect rent from doing so." While many investors may not think about trailer park ownership, there could be significant money to be earned from this type of investment. 
Exotic Vehicles
"Another asset that is only available to the wealthy is exotic vehicles, which are collectibles," Jania expressed. "When it comes to these, they leverage the same principles that the high-end art does, which is the uniqueness and lack of supply. They come in at very high price points that the average person simply cannot afford."
While we may not think of vehicles as investments, the truth is that exotic vehicles or rare collectibles can stored in a warehouse where they appreciate in value. The average investor won't have the funds or space required to make such a move. 
Collector Watches
"These watches can be worth anywhere from tens of thousands of dollars even into the millions," stated Jania. "Much like the other assets mentioned, these also leverage the collectibility and low supply of these items, which is what pushes the price of them up so high." Collector watches are known for exclusivity as a regular person may not even be able to purchase one if they could gather the funds. Some of these watches are investments since they're rare and there's a low supply on the market. 
Private Equity Funds
"These funds, like Blackstone or KKR, require large investments and are accessible mostly to accredited investors," Rose commented. "They focus on investing in private companies or buyouts, requiring longer-term commitments and larger capital." While a regular investor can allocate their funds to a mutual fund or an index fund, they won't have access to private equity funds since they need connections and capital to get started in this space. 
Venture Capital
"Investing in startups and early-stage companies often requires substantial capital and a high tolerance for risk," Rose remarked. "The ultra-rich might invest in venture capital funds or directly in startups like Uber in the early stages, which requires both significant capital and access to these investment opportunities."
A key investment opportunity often reserved for the ultra-rich is the ability to put money into a start-up. As an ordinary investor, you may not hear about these companies until they go public on the stock market. The ultra-rich can invest in these companies before the general public even hears about them. These investments can pay off tremendously if the start-ups make it big. 
More From GOBankingRates