Jaspreet Singh: 5 Assets To Buy So You Never Have To Work Again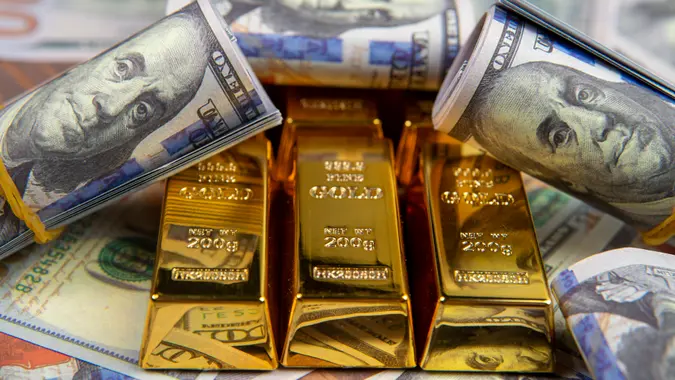 Dogan Kutukcu / Getty Images/iStockphoto
If you are tired of the 9-to-5 grind, you might be interested in learning how you can earn money without having to sit in a cubicle all day. Fortunately, there are ways to make your money work for you so you can live the lifestyle you want without having to sacrifice yourself to a corporation. 
Jaspreet Singh, the founder of "The Minority Mindset" on YouTube, suggested that to build wealth people need to stop trying to make money to spend it. Instead, he said, "It is about making money and then using this money that you are working to earn to buy assets because there is no limit to how many assets you can own." 
He explained in "Buy These 5 Assets and 'Never Work Again'" just how it works.
Stocks
First, he noted that most people think about the stock market in terms of buying and selling a stock in a particular company. He explained that while it can be profitable when the company is doing well, it can also lead to significant losses if it isn't. The risk is significant.
"Most people end up losing money in the stock market because they are trying to find the next hot stock without a long-term game plan," he said.
Therefore, he said, the alternative is to invest in things like index funds, mutual funds and ETFs, which involve a group of stocks that are managed either by a computer (index funds) or by a money manager (mutual funds). The good thing about investing in a fund is that it is often less volatile than an individual stock. 
Lastly, he said individuals should consider which type of investors they want to be and what their investment goals are. Once they have that information, they can determine the right route. In some cases, it may be a hybrid between passive and active investing that helps them achieve their goals. 
Real Estate
The second type of asset to consider investing in is real estate. It can be a residential or commercial property, but it is tangible and, if done correctly, will generate cash flow. The downside to investing in real estate, according to Singh, is that it "will take more capital and work on your end, but it allows you to own something that you can see, feel and touch." 
He cautioned against relying too much on speculation, such as what the property value will be in a year, but instead said you should focus on how much cash flow the property will generate. He encouraged investors to look at how much rental income the property will get and then consider the expenses. This will help them calculate the total profit that the property will make each month. 
Businesses
In addition to stocks and real estate, Singh suggested investing in businesses. He said you can opt to invest in your own company or someone else's, depending on your goals. If you are an entrepreneur or have a business idea, then you can invest and grow your own business. He said the upside is that there is "no limit to the types of returns you can get" when you invest in your own company. 
If you are not an entrepreneur but still want to invest in a business, you can consider putting your money into someone else's business. Singh noted that investing in startups has become much easier and more accessible with crowdfunding. However, he warned that investors will lose money with most startups that they invest in. The hope is that when a company succeeds, the profits will erase the previous losses. Investing in any business is a lot of work and carries a lot of risks. 
Crypto
Next, Singh discussed investing in more speculative things like cryptocurrency and precious metals. He noted that in his investment portfolio, 80% are in things like stocks and real estate while 20% is in speculative investments. He cautioned that investing in something like cryptocurrency is speculative. He is investing in the future because he sees the benefit of it, but he also noted that he understands the risks. 
Gold
The final asset he recommended investing in is precious metals such as gold. Singh said gold makes up 2% of his portfolio. He uses gold as "an alternative way to save money," using it to hedge against a "worst-case scenario" situation, such as something happening to the dollar. 
More From GOBankingRates