I'm a Self-Made Millionaire: These Are Investments Everyone Should Avoid During an Economic Downturn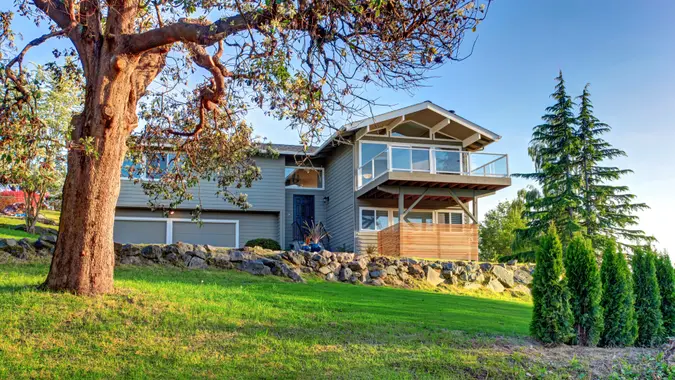 ©Shutterstock.com
In an economic downturn, everyone should prioritize making certain investments. Some of these include, but are not limited to, precious metals, healthcare sector stocks and investing in yourself.
Let's look from the opposite angle: Which investments should not be prioritized or may be too risky to make? GOBankingRates spoke to a self-made millionaire to learn more about how having the proper knowledge can keep you from making poor investments. 
Brian David Crane is the founder and CMO of Spread Great Ideas, a digital marketing fund that invests in digital businesses and e-commerce startups. 
According to Crane, these are the investments everyone should avoid during an economic downturn.
High-Yield Bonds
Crane does not recommend investing in high-yield bonds. The issuers of high-yield bonds are small companies that can be heavily in debt.
"These companies can tank during a market recession, causing heavy losses," he said.
Luxury Stocks
In times of financial uncertainty, Crane recommends staying away from purchasing luxury stocks.
"As the economy slows and people spend less," Crane said, "the stock can be negatively affected by market sentiments and cause losses. All domains related to discretionary income should be clearly avoided regarding investments."
Cryptocurrency and DeFi
in an economic downturn. However, Crane said the highly volatile nature of crypto can sink during downturns. 
"Being a highly speculative entity, their demand can be heavily affected by the recession and can eat into returns, thus being high risk." 
In addition to not investing in crypto, Crane recommends avoiding DeFi (decentralized finance) investments.
Hospitality and Tourism
"Since people focus more on saving and less on discretionary activities," Crane said, "pleasure-based domains like tourism, retail and hospitality are most affected. Avoid investing in these domains."
Real Estate
In times of financial uncertainty, Crane said people will lack the means or desire to purchase homes. Real estate can be a risky investment. 
"As people struggle financially, foreclosures may happen," Crane said. "On top of that, increase in interest rates and construction costs driven by inflation can be a dampener."
More From GOBankingRates