How to Start Investing With $5,000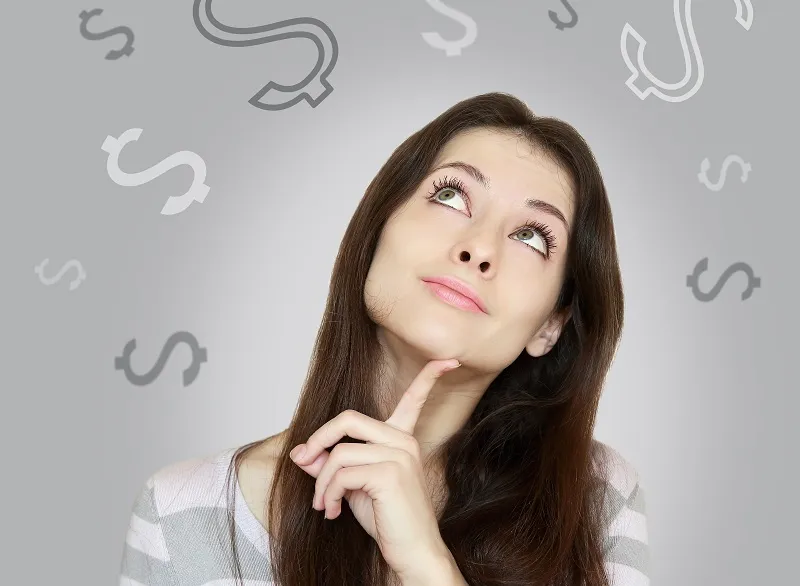 Cushioned the emergency fund: Check. Paid off debt: Check. Saved up cash reserves in a bank account: Check. Covered by insurance: Check.
Now that you've covered the basics, just how should you invest that extra $5,000 to make it grow?  If you don't need the money for the short-term, then you will benefit from the power of compounded returns and time in the market.
Related: 10 Dos and Don'ts of Financial Planning
Invest in Large Cap Stocks
Large cap stocks are considered to be safer investments because they represent big companies that are expected to remain profitable, such as Wal-Mart, Microsoft, Google, Verizon and General Electric. Simply put, a large cap stock has a market capitalization value of more than $10 billion. It's calculated by multiplying the number of a company's outstanding shares by its stock price per share.
"Even though the U.S. market seems to be a little overvalued, it is a very safe and attractive market compared to others," said Won Yong Kim, an assistant professor of international business and management at Dickinson College. He teaches finance, investment analysis and portfolio management.
"Because of the risk from the world economy, I would invest in large cap rather than small cap to avoid that risk," he said.
Take a Bite of Apple
Who wouldn't want to own a piece of the most profitable company in the world? Now you can. Following the stock market tumble in late August, Apple's stock is attractively priced at about $112 a share, meaning it's a good time to buy, said John P. Reese, manager of the Validea Market Legends ETF.
Reese called the tech stock a considerable value and quoted billionaire investor Warren Buffett to make his point: "Whether we're talking about socks or stocks, I like buying quality merchandise when it's marked down."
Consider a Roth IRA
You can contribute up to $5,500 per year in a Roth IRA, and an additional $1,000 for those age 50 and up. It will accumulate tax deferred, and withdrawals can start as early as age 59 1/2 — tax-free. "This will effectively bump up the yield on whatever your rate of return is by a considerable amount," said David Hardin, president of Hardin Financial Group in Troy, Mich.
Look Into a Bond Mutual Fund
A bond mutual fund is designed for risk-averse investors who prefer putting their money in bonds and other debt securities instead of stocks. Bond mutual funds provide a stable and consistent income stream and help smooth out the ups and downs of a wild market. Historically, when stocks are down, bonds and bond mutual funds generally earn a decent return.
"Seek out a bond mutual fund that will pay out reliable returns," said Todd Antonelli, managing director of Berkeley Research Group in Chicago. "They will give the portfolio a firm foundation with less risk."
Get Into Exchange-Traded Funds
Also known as ETFs, these funds are securities that track a commodity, an asset group such as an index fund, or a given index such as the Standard & Poor 500. ETFs have experienced "spectacular global growth," according to EY's 2014 Global ETF Survey. EY, part of the Ernst & Young family, forecasted annual growth rates of 15 percent to 30 percent around the globe in the next five years. The forecast also predicted that assets in ETFs will surpass hedge fund assets under management within the next  year.
"ETFs in general are the way to go," said Nathan Bachrach, CEO of Simply Money in Cincinnati. "These funds allow you to invest in many types of stocks, bonds and alternatives at a very low cost."
Specifically, he cited U.S. stock ETFs because the risk of a recession is low, poising these ETFs for growth.
Jump on Employer Stock Purchase Plans
These plans typically work by payroll deduction, with the company converting a portion of money into shares every six months at a 15 percent discount. In other words, you're getting a 15 percent discount on the stock.
Or put another way, if you immediately liquidate those shares every time they're delivered, it's like getting a guaranteed 15 percent rate of return, said Dave Yeske, managing director at the wealth management firm Yeske Buie.
To make that cash grow some more, Yeske urged investors to add the after-tax proceeds to their retirement savings plan.
Enhance Your Financial Know-How
You can use some of that money to hire a financial advisor, or you can purchase classic books for investors by experts in the industry. Buffett called this his favorite: "The Intelligent Investor: The Definitive Book on Value Investing." Knowledge is power and books are an investment that will enhance your power.