What Slowing Population Growth Means for Investors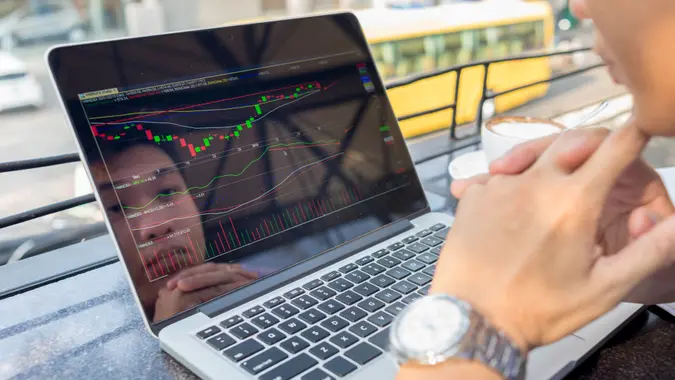 SamuelBrownNG / Getty Images/iStockphoto
Population growth is slowing — over the last decade, the population growth rate was the slowest since the Great Depression, according to the latest U.S. Census data. And while this will have repercussions on a number of facets of society, you may not be thinking about the impact this slowed growth will have on the economy as a whole, and on a more granular level, your investments.
Read More: 13 Toxic Investments You Should Avoid
Find Out: 4 Investing Lessons the Pandemic Has Taught Us
How Population Growth Affects the Economy
"Over time, slower population growth and demographics, in general, should have a very broad and powerful influence on economic conditions," said Russell Price, chief economist at Ameriprise Financial. "Economic activity is dependent on the number of people available to make things or provide services, multiplied by how productive those people are, which means that slower population growth can directly equate to slower economic growth."
Price notes that the economic implications are already apparent in Japan, where the population has been generally stagnant for many years, and has actually been declining since about 2010.
"It's little surprise that they struggle to see any economic growth at all, and they consistently battle deflationary pressures," he said. "It's not all bad, however. Stagnant workforce levels have also led to very low unemployment rates. In the two years pre-pandemic, Japan's unemployment rate was consistently below 2.5% and it only peaked at 3.1% during the pandemic."
Read: The Top 10 Stocks for 2021
You May Not Notice Any Effects in the Short-Term
"Over the short term, people are unlikely to notice the influence of demographics on economic conditions at all," Price said. "Of course, when we look back on the economic expansion from 2009 through the onset of the pandemic, we see that U.S. GDP growth averaged just +2.1% — much lower than historical averages — while inflation remained low and the unemployment rate steadily declined to levels that were previously thought unsustainable. These results are largely reflective of underlying, long-term demographic trends."
However, investors may already be feeling some effects of these demographic changes.
"One of the most important implications for investors is interest rates," Price said. "The ability of fixed-income investors to generate acceptable returns has become increasingly difficult, and that is unlikely to change."
Money: What $1,000 Invested in Stocks 10 Years Ago Would Be Worth Today
Slowing Population Growth Will Have Long-Term Effects on Your Investments
"What we are likely to see over the long term is more of what we've already experienced over the last decade: slower real economic growth, softer inflation pressures and lower interest rates," Price said.
Right now, these conditions haven't yet led to slower corporate sales and earnings growth, so stock prices have been continuing to rise. However, this may not be the case for long — especially for companies in traditional sectors.
"Many companies, particularly companies based here in the U.S., are still seeing the growth benefits of operating in areas where new technologies enable stronger sales and earnings growth relative to more traditional sectors such as industrials, materials, utilities or consumer staples," Price said. "Demand for the goods and services of these sectors is likely to remain fairly weak simply due to the slower pace of population growth."
See: 13 Investing Rules You Should Break During the Pandemic
What You Can Do Now
If you're worried about your long-term investments, you should be strategic now about where your money is invested, focusing on areas that are primed for growth.
"We've had an over-weight recommendation on U.S. markets for quite some time," Price said. "Many of the world's most successful technology-oriented companies are U.S. based and included in the S&P 500 index. Healthcare, which should also maintain solid growth prospects as society ages, is the second-largest component of the S&P 500. These distributions should provide better long-term growth prospects relative to other regions of the world. Investors may also have to look for alternative opportunities to supplement their fixed income exposures given what could be lower rates and the possibility of negative returns as rates rise modestly from here."
More From GOBankingRates

Last updated: June 10, 2021