5 Cars That Decreased in Price in 2023 — Are They Worth Buying?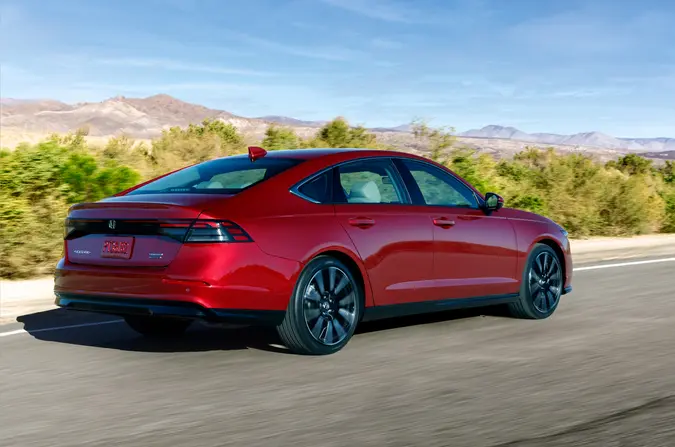 ©Honda
The year got off to a rocky start for car shoppers. Lasting complications stemming from the pandemic, including the notorious microchip shortage, contributed to the continuation of higher-than-normal prices. According to the Kelley Blue Book, the average price Americans paid for a new vehicle in June 2023 was 1.6% higher than the year prior. 
But not all automobiles are getting more expensive when you account for inflation. New research from Rerev reveals the cars that have actually decreased in price over the last 10 years. Which are they? How do they rank in price and reliability? Are they worth it?  
Toyota Corolla 
In 2023, the Toyota Corolla cost $21,700 (or $22,795 per Car and Driver), which, using Rerev's math, is about 7.79% less than what it cost in 2013, when factoring in inflationary pressures. The Toyota Corolla is generally considered a great car, albeit not the most stylish. It's comfortable, smooth and excels in fuel economy. All in all, it's a reliable choice. 
Toyota Camry 
The 2023 Toyota Camry cost $27,760 (it's now marked at $27,415, per Car and Driver), according to Rerev — 10.01% less than the 2013 Toyota Camry, when factoring in inflation. Drivers who appreciate a fuel-efficient hybrid model and state of the art tech will enjoy classic midsize sedan. 
Honda Accord 
In 2013, a new Honda Accord cost $23,270. In 2023, a new Honda Accord cost $27,295, per Rerev (or $28,390 according to Car and Driver). Based on Rerev's pricing, this vehicle is 11% cheaper than it was 10 years ago. A Car and Driver favorite, the 2023 Honda Accord is spacious and sleek, and it continues its tradition of being ultra reliable.  
Nissan Altima 
Per Rerev, in 2013, a new Nissan Altima went for $22,280. Rerev found that the 2023 model cost $25,490 (Car and Driver says it costs $26,745). By Rerev's math, that's a 13.20% decrease. Car and Driver describes this automobile as a "perfectly adequate family sedan." Though not the most exciting car out there, it is a reliable ride with a spacious cabin and excellent fuel economy. 
Ford Escape 
The Ford Escape saw the biggest drop in price per Rerev's data. It cost $25,070 in 2013 and costs $28,000 in 2023 ($29,495 according to Car and Driver), representing a 15.26% decrease, per Rerev's findings. The Ford Escape is a powerhouse SUV that boasts driver-assistance features and a slick exterior design. If a rugged, spacious and sturdy vehicle is what you're looking for, this is a fine choice. 
More From GOBankingRates