The Pros and Cons of Getting Pre-Approved for an Auto Loan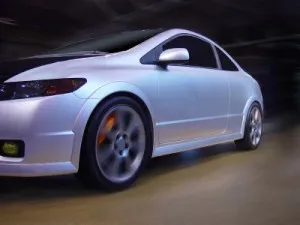 The world of pre-approved auto loans may seem confusing if you aren't familiar with how they work. The truth is, they can relieve a lot of the stress involved in purchasing a car. If you're planning to buy a car and think pre-approved auto financing may be the way to go, evaluate the pros and cons of obtaining approval for a loan before shopping for your vehicle over a conventional auto loan:
Pros of Pre-Approved Auto Loans
You will know exactly how much you can spend when comparing cars.
The bargaining power is placed in your hands, rather than the salesperson's.
You can shop for an affordable interest rate before securing a loan.
You will avoid being talked into paying for expensive and unnecessary "loan packages" because your budget is already set.
The fixed rate will protect you against a more expensive loan if interest rates rise.
Cons of Pre-Approved Auto Loans
These loans are usually only valid for a limited length of time, such as 30 days from the approval date.
If you decide you want a more expensive car, you will not be able to purchase it with the loan you have.
If you need a pre-approved auto loan for bad credit, you will most likely have to secure the loan with collateral that can be seized in the event of nonpayment.
Having pre-approved financing can be a huge help in making your big item purchase, but if you're not careful, it can also limit your shopping options. If you do choose to use a pre-approved loan, make sure you understand what you can and cannot do within your financing terms of agreement.
If you don't have a specific time line or price range in mind, you may want to establish a list of criteria for the right vehicle you're looking for before seeking a pre-approved auto loan.