5 Best No-Money-Down Mortgages
Federal programs, credit unions and banks offer zero-down and low-down-payment mortgages.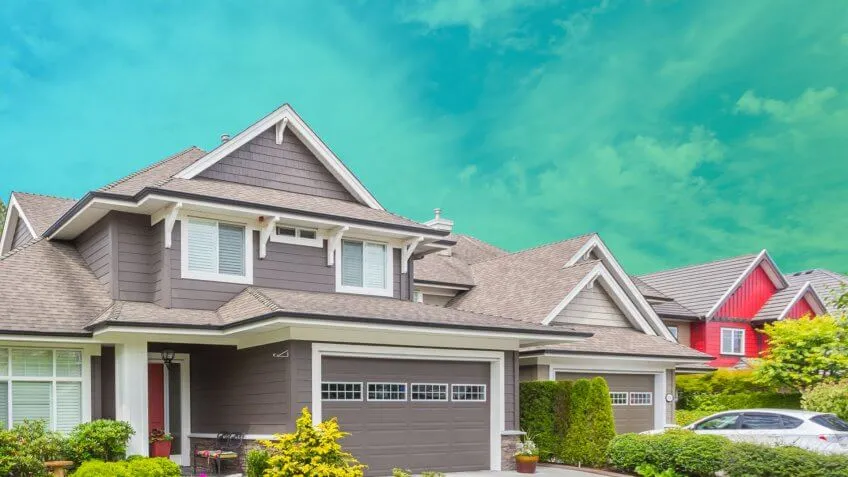 rawmn / Shutterstock.com
When you're ready for homeownership but are on a tight budget, a no-money-down mortgage or first-time homebuyer program might help you get a house. Several banks and financial institutions offer zero-down or no-down-payment mortgage programs that make it easier for you to achieve the American dream — even if you don't have the cash up front for a substantial down payment. Review this list of lenders that offer no or very low down payment requirements to make buying your house affordable.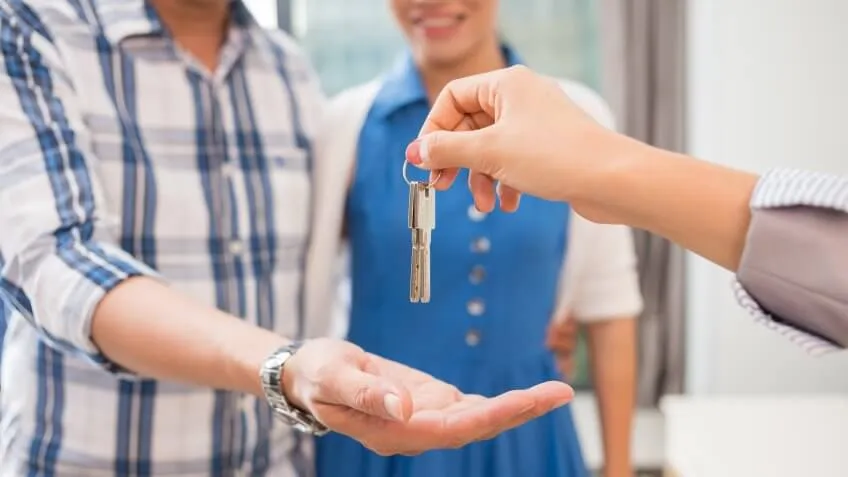 Dragon Images / Shutterstock.com
How Down Payments Affect Mortgage Rates and Terms
The amount you put down on a home mortgage impacts your rates and terms. The more you put down, the less you need to borrow from a lender. Therefore, if you make a large down payment, your loan terms will likely be more affordable than if you make a small down payment or no down payment at all.
A large down payment might get you a lower rate because your lender will view you as a lower-risk borrower. Regardless of how much you put down, you must factor in a number of other payments you'll be making when you buy a home, like private mortgage insurance if your lender requires it, taxes, and moving and closing costs.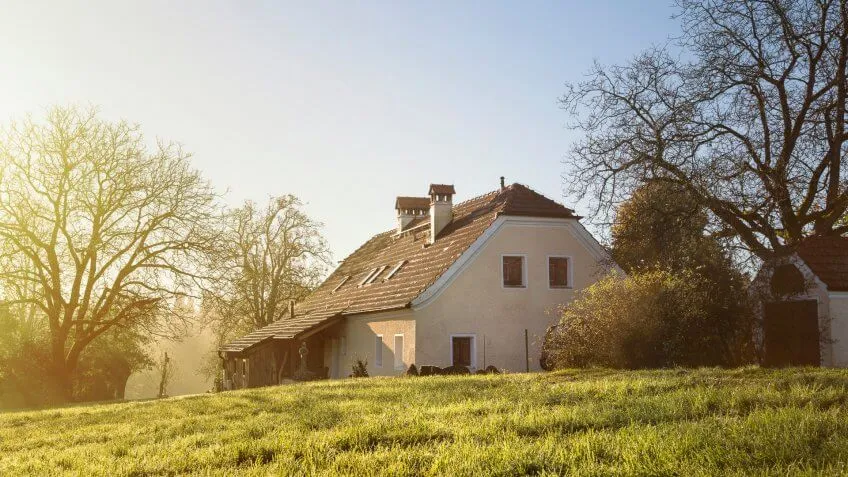 mRGB / Shutterstock.com
No-Money-Down Mortgages
A number of lenders offer mortgages that require no down payment. Explore these options and see if one fits your needs.
1. USDA Rural Development Mortgage
USDA loans might help you get into a home without making a down payment. If you're moving into a rural area and meet income eligibility and other requirements, you might be able to qualify for this loan through an approved lender. The USDA maintains a list of approved lenders on its website. The program provides a 90 percent loan note guarantee to approved lenders, which significantly reduces their risk on 100 percent loans.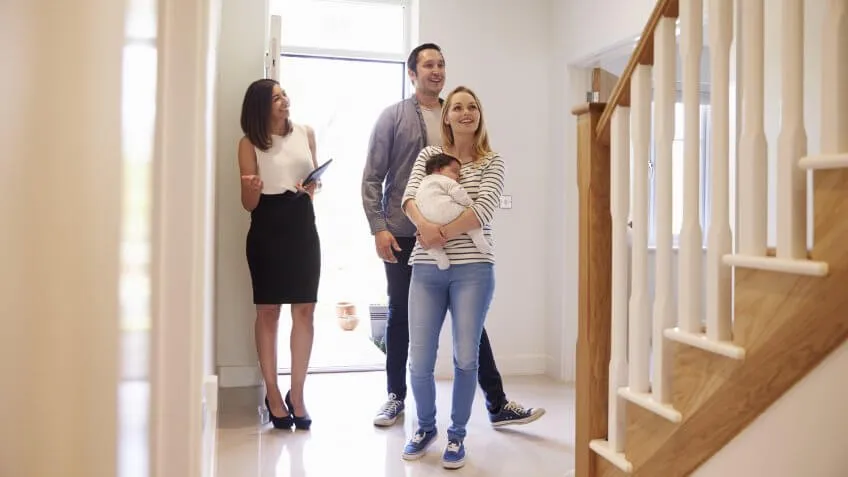 Monkey Business Images / Shutterstock.com
2. Navy Federal Credit Union
If you're a first-time homebuyer, this program might entitle you to a no-down-payment mortgage, possible PMI waiver and up to $5,050 back if you close with RealtyPlus, a free nationwide real assistance program. In addition, Navy Federal will service the life of your loan and provide personalized support through the entire homebuying process.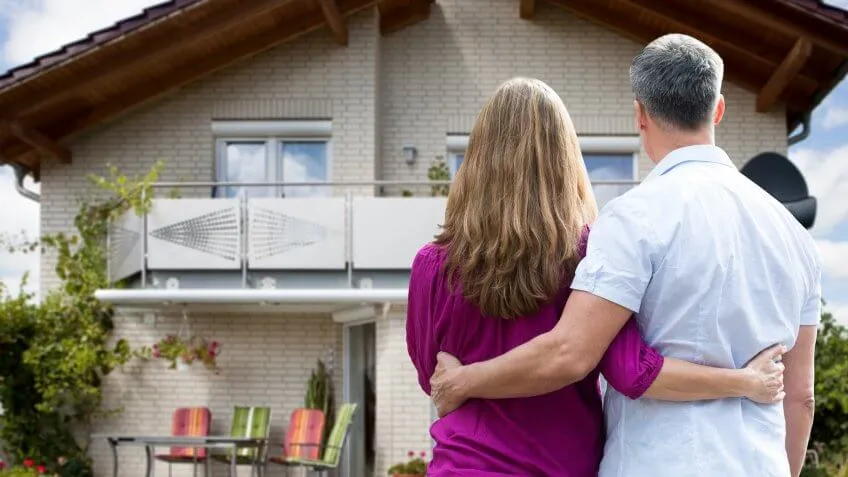 Andrey_Popov / Shutterstock.com
3. VA Home Loans
The Department of Veterans Affairs offers a VA home loan program that requires no money down. The loan limit can go as high as four times the veteran's entitlement of $36,000, depending on the county in which you choose to buy. Your mortgage lender can determine how much you can borrow without making a down payment.
karamysh / Shutterstock.com
4. NASA Federal Credit Union
Another option for zero-down home loans is NASA Federal Credit Union's fixed-rate mortgage. You won't have to pay PMI, either, so you can save even more. NASA offers a fast closing guarantee, which will net you a $1,000 credit toward your closing costs if you don't close by the contract date.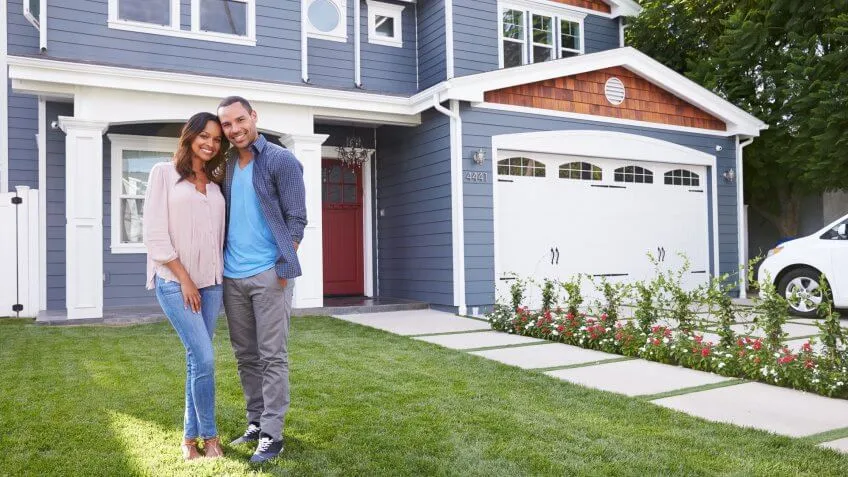 Monkey Business Images / Shutterstock.com
5. Travis Credit Union
If you have good credit but just don't have the cash to make a down payment, you can get 100 percent mortgage financing through Travis Credit Union. You'll need a FICO score of at last 720 to qualify — and don't forget to factor in mortgage insurance and other costs to determine if you can really afford this loan.
See: The True Price Tag of a New Home — From Closing Costs to Association Dues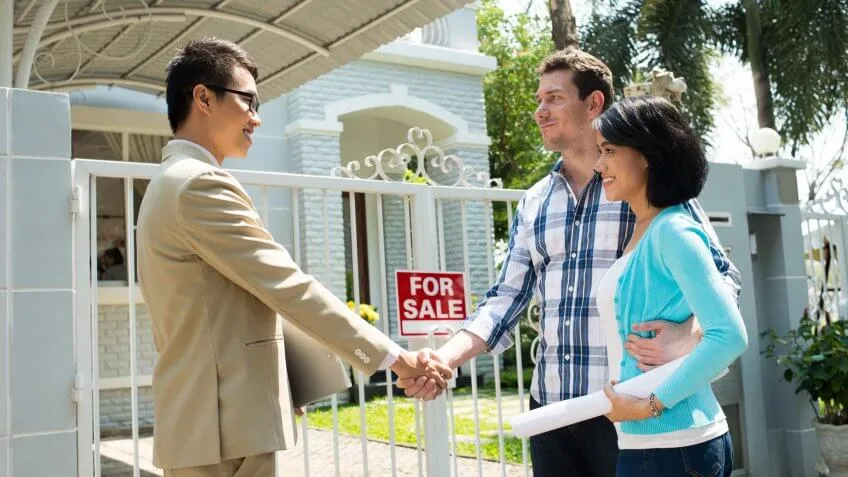 Dragon Images / Shutterstock.com
Mortgages Requiring Little Money Down
If you can't find a mortgage that requires no down payment, try to find one that requires a small amount. Here are five options to consider that require little money down; see if one is right for you.
1. FHA
FHA home loans can help you become a homeowner by insuring your loan so lenders can be less stringent about credit requirements. You'll need a credit score of at least 580 to qualify for an FHA loan and your down payment will need to be only 3.5 percent of your home's purchase price.
George Dolgikh / Shutterstock.com
2. Quicken Loans
You might qualify for a Quicken mortgage program that features low rates and 1 percent down. Other Quicken options include an FHA loan that requires a 3.5 percent down payment and a 30-year, fixed-rate loan that requires 3 percent down.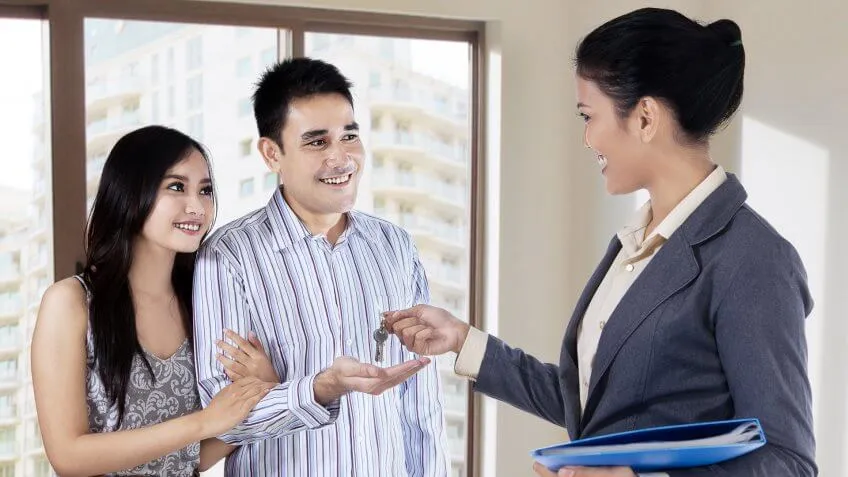 Creativa Images / Shutterstock.com
3. Fannie Mae HomeReady Mortgage
If you're a low- to moderate-income borrower, you might qualify for a Fannie Mae HomeReady mortgage with a 3 percent down payment and cancelable mortgage insurance. In addition, you can use gift money or grants to fund your down payment and cover your closing costs.
You can purchase a single family home, condo, townhouse or other property with a 3 percent down payment through the Fannie Mae Conventional 97% Loan program. You need a minimum credit score of 620 to qualify, and you can borrow up to $424,100 for your home. You can also use gifts from friends or family members to make your down payment.
Related: 5 Ways You Can Buy a House Even If You Don't Meet Income Requirement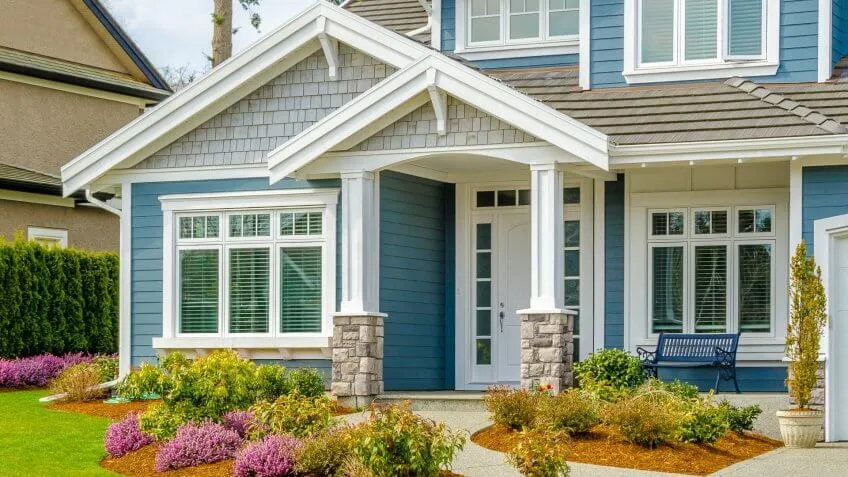 karamysh / Shutterstock.com
4. Freddie Mac
Freddie Mac Home Possible mortgages have a 3 to 5 percent down payment requirement and you can use gifts from family members and government grants to cover the payment. You'll get flexible credit terms with this loan, and there are no income limits if you purchase your home in an underserved community.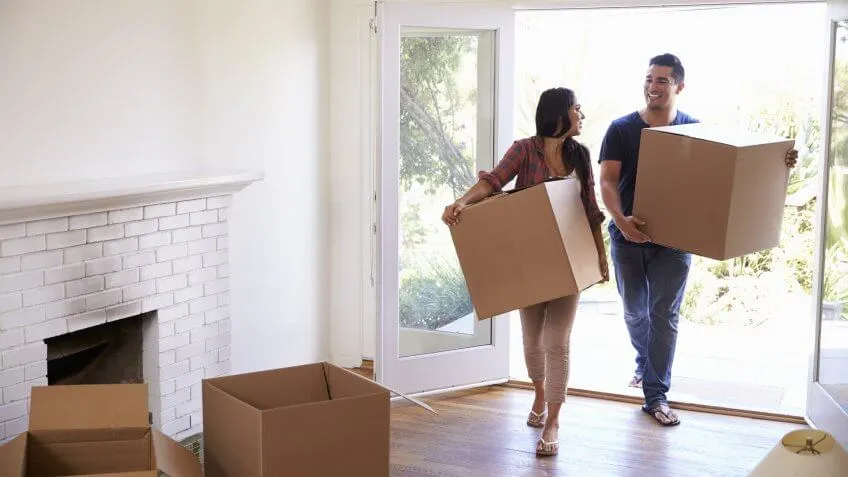 Monkey Business Images / Shutterstock.com
5. Wells Fargo yourFirst Mortgage
Wells Fargo's yourFirst Mortgage program offers a fixed-rate mortgage with 3 percent down. If you finish a homebuyer education course, you can earn a 1/8 percent interest rate reduction and save even more. In addition, you can use gifts and down payment assistance programs to pay for your down payment and closing costs