8 People Who Loaned Money to Friends Share What Happened Next

10 min Read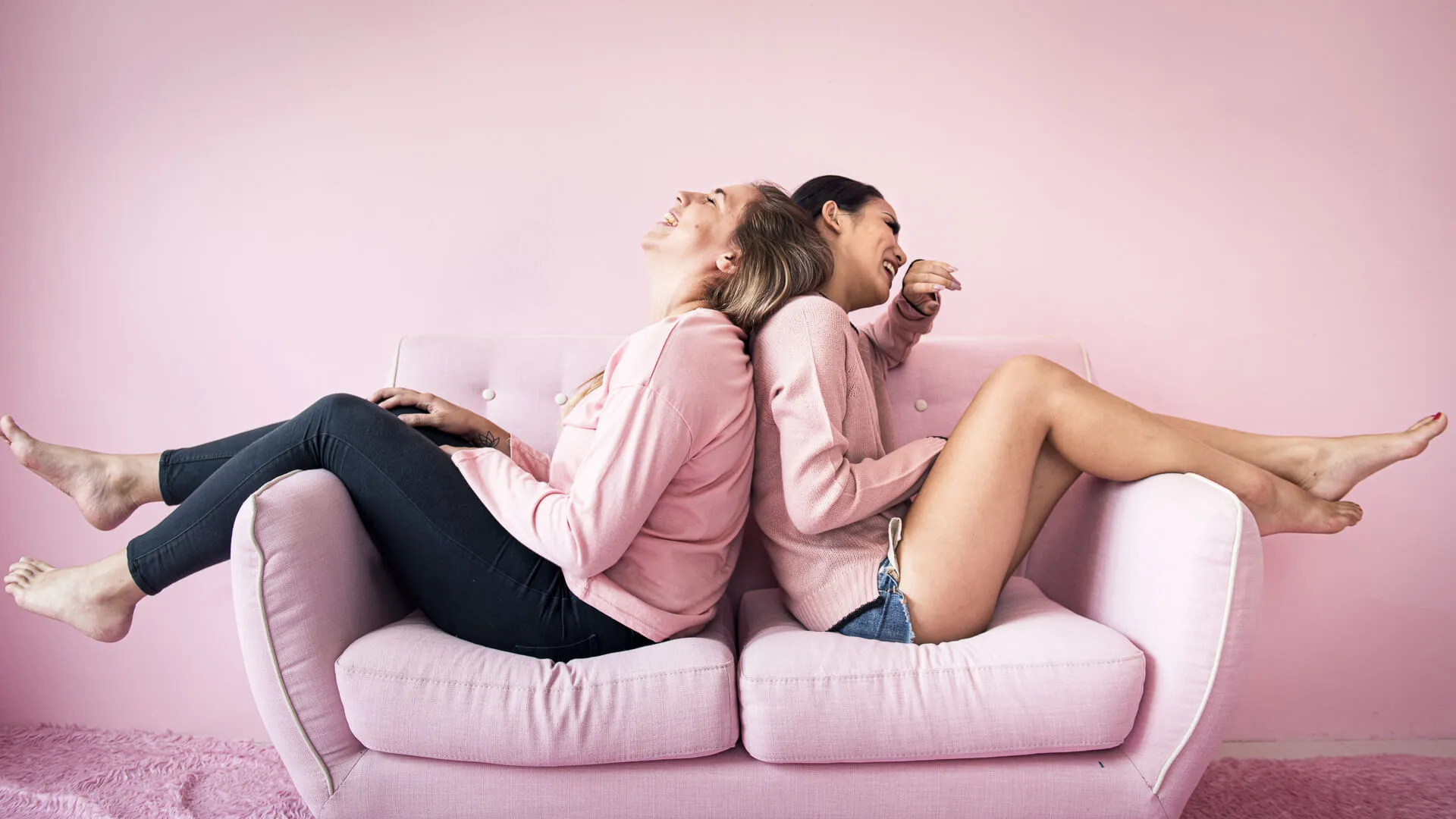 In the immortal words of William Shakespeare, "Neither a borrower nor a lender be; For loan oft loses both itself and friend." This line is from Shakespeare's play "Hamlet," and it's a warning not to lend or borrow money from friends because you could lose both.
It's true that lending money to a friend can be a bad idea. But helping out someone in need doesn't always mean you can kiss your money and your friendship goodbye – especially if you take precautions to ensure you're paid back. Keep reading to learn what happened when people helped their friends financially and what they learned from their experiences.
Matthew Loaned a Childhood Friend $20,000
When a childhood friend of Matthew Ross asked to borrow $20,000 last year for a down payment on a house, Ross was skeptical. "I've always heard horror stories about how financial loans between friends and family almost always end in disaster," said Ross, who is the co-owner of sleep and mattress review website The Slumber Yard. So, he proceeded with caution.
"I made sure to set concrete rules and terms before agreeing to loan him the money," Ross said. He asked his friend to have a portion of each paycheck deposited into his account to ensure that he would get his money back. "I didn't feel comfortable any other way," Ross said. "I didn't want the loan to be structured with a lump sum payment at some future date."
What Happened After the Loan
The amount Ross asked his friend to deposit directly into his account each pay period was a couple of hundred dollars — not a hugely astronomical amount. So far, the arrangement has worked out well.
"He was able to purchase the house, the couple hundred dollars per pay period doesn't cramp his lifestyle and I feel secure," Ross said. "Most importantly, it hasn't ruined our relationship."
Chhavi and Amit Loaned a Friend $1,000
Chhavi Agarwal and her husband, Amit, didn't hesitate to say yes when a friend asked them to loan him $1,000. "We knew him for some time, and his wife worked with me at my then day job, so we did not think twice before helping a friend," Chhavi said.
The friend said he needed the money for work purposes and promised to return what he borrowed in a few days.
What Happened After the Loan
It has been three years since Chhavi and Amit — who are personal finance bloggers at Mrs. Daaku Studio — loaned their friend $1,000. So far, he has paid back only half of the amount he borrowed. When they ask him for the money, he promises to pay them back but then avoids them.
"This experience has definitely added bitterness to the relationship, and we feel betrayed," Chhavi said. "If the situation arises again, we will think twice before lending money to any friend."
The couple now has ground rules for lending to friends:
Ask for the exact reason the person is borrowing money and don't lend if the person isn't forthcoming.
Find out if the person is a habitual borrower and avoid lending money if they are.
Have a contract that spells out a repayment plan or date and specifies the amount of interest that will be charged for late payments.
Allan Loaned $8,000 to a Close College Friend
Allan Liwanag realized that he would be taking a risk if he loaned money to a close friend from college who asked for $8,000 for a home improvement project. Although he trusted his friend, Liwanag told him that he would only lend the money on one condition. The friend had to agree to write him postdated checks that he would deposit each month until the loan was paid off. "My intention was really to help, but I also wanted to make sure he understood the condition and that I would be able to get my money back," said Liwanag, creator of The Practical Saver blog.
He also told his friend that if any of his checks bounced, he wouldn't ever lend him money again – even a few dollars. That's because he would no longer have the trust and confidence that his friend would repay him.
What Happened After the Loan
Liwanag said his experience lending money to his friend worked out – and has worked out since then when his friend has borrowed money again. "This condition helps us understand each other's responsibility as well as expectations," he said. "In short, everything is transparent and there's no room for misinterpretation, especially in the event that the money isn't paid and the future repercussions [of] not paying such [a] loan kick in."
Marissa Loaned $300 to a High School Friend
Little did Marissa Sanders know that rekindling a high school friendship would lead to a loan request. Sanders needed child care and her friend from the past had recently started an in-home day care. So she took advantage of the service her high school friend was providing and ended up rekindling their friendship in the process.
However, three months into that rekindled relationship, Sanders' friend asked her for money. "She had said she needed groceries for her and her family. She also told me she would pay me back with her next check," Sanders said. "I ended up giving her $300 since this was close to what I would spend on my family."
What Happened After Loan
Sanders loaned her friend $300 knowing that she likely wouldn't get it back. "I didn't tell her that, but I knew and prepared that I would never see it again," said Sanders, who is a personal finance expert at Simple Money Mom.
Sanders was right in assuming she wouldn't get her money back. Her friend kept coming up with excuses not to repay her loan, and, eventually, Sanders told her not to worry about it. "She seemed to need it more than I did and I didn't want this 'payback' hanging over our friendship because, truthfully, it was an uncomfortable feeling," she said. It's been more than a year since Sanders gave her friend money, and they don't talk much anymore. She doesn't hold anything against her friend, but Sanders said she wouldn't lend her money again.
Carol Loaned $50 to a Student She Was Mentoring
While working at a university, author Carol Gee was supervising a graduate student who had an unexpected expense and didn't have enough money to buy food. "The thought of him going hungry while trying to go to school broke my heart," Gee said. "He only wanted $50. So loaned it to him, giving him a few weeks to pay me back from his student worker funds."
What Happened After the Loan
A few weeks later, Gee took her student grocery shopping and bought him several staples and gave him a few simple recipes to cook meals. He did pay her back in cash. "Today, this young man is like my son," she said. "I usually assess the person requesting a loan. If we have been friends for a while and feel I really know them, then I will do the loan. If they don't pay me back, I will not do it again."
Leslie Loaned Less Than $1,000 to a Close Friend
As a debt relief attorney, Leslie Tayne knows about the dangers of borrowing money if you can't pay back what you owe. However, she didn't think she was putting her money at risk when she loaned less than $1,000 to a close friend who she grew up with who was going through a divorce and was short on cash. The friend needed money for her plane ticket for a planned trip. "When I loaned the money, the person assured me they'd pay it back," Tayne said.
What Happened After the Loan
Tayne still has not been paid back by her friend. "Even though it wasn't a lot of money, it still always bothers me," she said. "If they hadn't said they would pay me back or if they told me they weren't able to pay me back, it wouldn't bother me as much. But it's been totally ignored altogether … I followed up on it for a bit, but it never happened, so I let it go."
John Loaned Hundreds to Friends
John Crossman, CEO of real estate firm Crossman and Company, loaned three friends about $500 each. The first was a friend in college who promised to pay back what he borrowed. The second was for a former employee who said she needed money to replace a flat tire. The third was a close friend who was in a desperate situation, Crossman said.
What Happened After the Loan
Two of the three times Crossman lent money to friends, it didn't end well. The college friend took years to pay him back only some of what he borrowed. "It really killed the friendship," Crossman said.
The former employee ended up using Crossman's credit card to pay for several car repairs. And in the end, she only paid back a little of what she borrowed and then left town.
Fortunately for Crossman, lending money to his close friend who was in a desperate situation didn't ruin their friendship."Years later, he was doing much better and wanted to pay me back in full," Crossman said. "I asked him to give it to a charity. He did, and we are still very close to this day."
Josh Loaned $3,000 to His Brother
In 2016, Josh Hastings' brother asked for help with his ailing business. He wanted access to Hastings' credit card to cover $3,000 in expenses and assured him he would pay him back the next month.
"Truth be told, I knew going into the situation that there was a chance he would take a long time to pay me back, if at all," said Hastings, who writes about personal finance at Money Life Wax. "I wasn't naive enough to think he would pay me back as fast as he said — or he wouldn't have asked me in the first place."
What Happened After the Loan
About six months after Hastings let his brother charge $3,000 to his credit card, he got about half of his money back. He got the rest back in the coming months. However, the loan created a strain on his relationship with his brother.
"Unfortunately, knowing he owed me money, he would often avoid my calls and texts, thinking I was calling in reference to the money," Hastings said. "I finally told him he was my brother, I didn't care if he ever paid me back and not to avoid me because he felt like he let me down." If you lend money to someone, Hastings said you need to be prepared to never see it again and for your relationship to be impacted.
More From GOBankingRates
About the Author