Average Student Loan Borrower Makes $65,000 and Is an 'Impulsive Shopper' — How Do You Compare?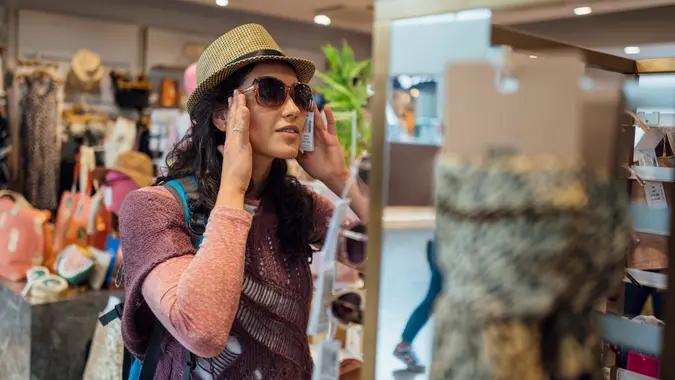 SolStock / Getty Images
The U.S. Supreme Court is expected to make a ruling soon on the legality of President Joe Biden's federal student loan forgiveness plan, which has been tied up in the courts almost since it was announced in August 2022. No matter how the court rules, millions of borrowers will have to resume loan payments before the end of this summer after a pause of more than three years.
When payments do resume, many borrowers will have to drastically change their spending habits – and apparel brands could pay the price.
The end of the payment pause is expected to lead to a slowdown in consumer spending, according to a new analyst report from UBS. Spending on apparel could take an especially big hit. The UBS report was partly based on an online survey of about 8,500 adult consumers — nearly 1,400 of whom have student debt. Among the survey's key findings, according to Business Insider:
The average age of student loan borrowers surveyed was 37 years old. 
The average income for student loan borrowers was $65,400 a year, slightly below the $66,200 average across all respondents.
Student loan borrowers are more likely to be single or living with an unmarried partner than those without student loans. They're also more likely to either live with their family or rent vs. own a home.
Those with student loans tend to carry more credit card debt than the average adult. They're also more likely to pay the minimum credit card balance each month and less likely to pay it off in full. 
Student loan borrowers gravitate more toward familiar clothing labels and are also more likely to value the latest trends and styles. 
Those with student debt tend to be impulsive shoppers. More than six in 10 (62%) said they have a "live for today" philosophy on spending. That compares to 47% of total respondents. 
Student loan borrowers are more likely to have bought something from Nike over the past six months than any other brand. Other popular brands are Levi's Jeans, Calvin Klein and Under Armour. 
When adults with student debt do cut back on spending, the most likely categories are apparel and entertainment.
Given these tendencies, you can expect to see a major slowdown in apparel spending by student loan borrowers when payments resume. Brands and retailers that could be most impacted include American Eagle Outfitters, Carter's, Crocs, Foot Locker, Canada Goose, Gap, Nordstrom, Nike, Steve Madden, Under Armour and Victoria's Secret.
Take Our Poll: Are You Concerned About the Safety of Your Money in Your Bank Accounts?

That impact would be softened if the SCOTUS rules in favor of the Biden forgiveness plan – an unlikely scenario, given the court's 6-3 conservative majority. If the forgiveness plan is upheld, some borrowers would qualify for up to $20,000 in canceled debt. Here's where they're most likely to put the money they save, according to a recent Federal Reserve survey:
Save for other things (outside of a home purchase): 26% of surveyed borrowers.
Save for a home purchase: 10%. This category differed depending on the age group, with 19% of borrowers ages 18 to 29 saying they would save for a home purchase and only 4% of those age 45 and older saying they would save for a home purchase.
Spend it on other things: 7% of surveyed borrowers.
More From GOBankingRates