Student Loan Crackdown: White House on Hunt for Predatory Behavior from Schools — Why It Benefits Students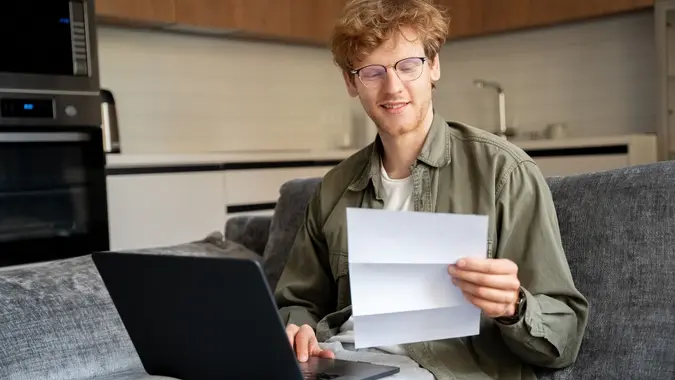 Yaroslav Olieinikov / iStock.com
The U.S. Department of Education is set to launch a hunt to crack down on schools and colleges not in compliance with federal student aid programs.
Student Loan Forgiveness: Could Biden's Plan To Lower Payments Lead to Further Debt?
More: Costs of Student Loan Forgiveness to Taxpayers Nearly Double Initial Estimate
A press release from Biden's Department of Education on Tuesday, March 14 said that the DEO will use secret shoppers "to evaluate a school's recruitment, enrollment, financial aid and other practices." The goal will be to identify deceptive or predatory practices that can hurt students.
According to the news release, the secret shoppers will look for misrepresentations regarding:
Transferability of credits
Job placement rates
Completion and withdrawal rates
Future earning potential of graduates
Career services
College costs
Federal student aid available
Accreditation status
When appropriate, the Enforcement Office of Federal Student Aid will report findings to the Office of Inspector General and other relevant offices, as well as law enforcement partners within individual states and at federal levels.
"Schools that engage in fraud or misconduct are on notice that we may be listening, and they should clean up accordingly," Kristen Donoghue, FSA's chief enforcement officer, said in the release. "But schools that treat current and prospective students fairly and act lawfully have nothing to fear from secret shopping."
FSA Seeks To Improve Student Outcomes
In October 2021, the DOE re-established the Enforcement Office within the FSA and hiring a chief enforcement officer. Last fiscal year, the new office denied 10 school recertifications, issued two terminations and five suspensions, among other disciplinary action. Notably, the department issued fines totaling $2.3 million.
The new department also opened many fraud investigations, and bolstered partnerships with agencies and organizations that can help "identify and take action against schools that do not put their students' interests first."
Additionally, thanks to new initiatives, the FSA provided $11.4 billion in relief to 875,000 students as a result of borrower defense findings.
Extra Support for Veterans and Military Members
While these measures seek to identify schools taking advantage of students and will help all students, the FSA is also focusing on schools found to prey upon military service members and veterans.
Student Loan Forgiveness: Could One-Time Payment Adjustment Eliminate Your Debt?
More: Will You Qualify for $0 Payments Under Biden's New Plan?
Following allegations that some schools pressured military-connected students to fill out loan paperwork, while falsely leading them to believe GI Bill benefits would cover all their education costs, and even offered "military discounts" that didn't exist, the FSA has said it will "act aggressively" when it finds postsecondary schools making these kind of misrepresentations.
More From GOBankingRates