Student Loans: Use This Loophole to Lower Parent PLUS Payments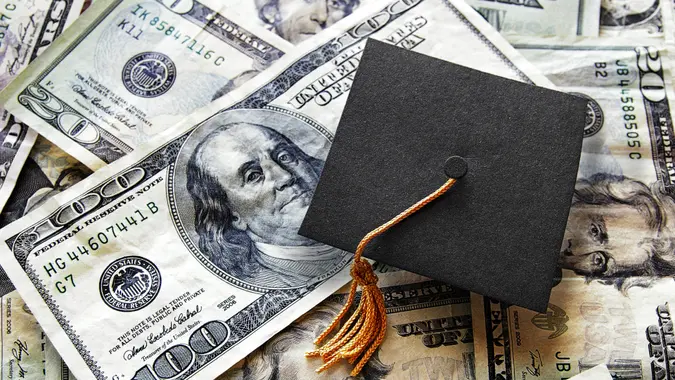 zimmytws / Getty Images/iStockphoto
The COVID-era pause on student loans is coming to an end and it's bad news for millions, many of whom were banking on President Joe Biden's student loan forgiveness program, which was struck down by the Supreme Court in June. 
While indebted graduates are dismayed, so are many parents that have taken on some or all of their child's educational debt. Could there be a loophole for these parents to lower their payments? It appears there is one. 
Parents of dependent undergraduate students who took out Federal Parent PLUS Loans can exploit the "double consolidation loophole."
How does it work? Let's say they have taken out five loans, four of those five loans can be consolidated. The lesser known twist is that parents can also consolidate that further with the fifth loan along with an income-driven repayment request form requesting lower monthly payments, according to NextAvenue.org.
This move recalculates your monthly payment to a percentage of your income, which renders an opportunity for huge savings, depending on your situation. According to Student Loan Planner, this strategy could drop your payment from 20% to 10% of your income.
But time is of the essence. The double consolidation loophole window closes on July 1, 2025 and the process can take a couple of months.
More From GOBankingRates